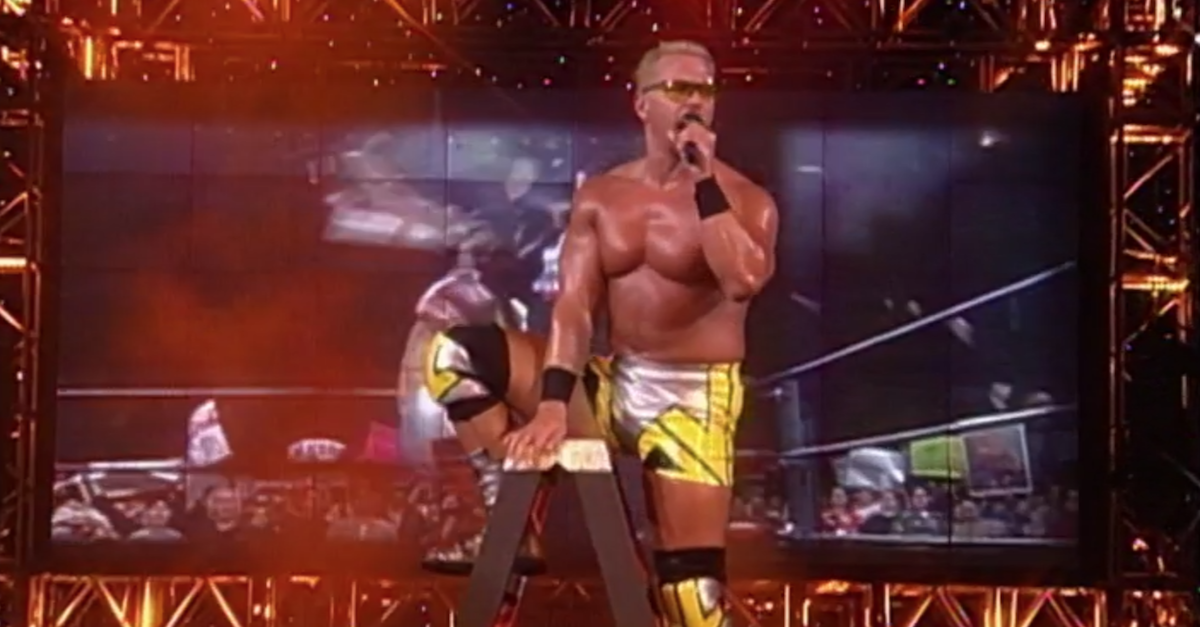 WWE Network screenshot
Former four-time World Heavyweight Champion Jeff Jarrett has reportedly checked himself into rehab, according to Pro Wrestling Sheet.
Jarrett reportedly made the decision Wednesday morning, and WWE is sponsoring it.
The move comes after allegations that Jarrett wrestled a match in Canada after passing out in the locker room following alleged continued drinking. Jarrett reportedly denied passing out in the locker room, per the report.
The news comes after Impact Wrestling ended its partnership with Jarrett and Global Force Wrestling.
Jarrett returned to the former TNA Wrestling in January when Anthem Sports took control over former majority owner Dixie Carter.
Since his return, several of GFW?s biggest names including the Hardy Boyz, Drew Galloway (now Drew McIntyre), Mike Bennett and Maria Kanellis have left the company for WWE. Jarrett was also a key factor in signing former world champion Alberto El Patron, whose off camera antics have brought negative press to the promotion.
Jarrett initially left TNA to start the separate Global Force Wrestling in 2014. When he returned in 2015, the two companies had a working relationship before ultimately merging officially in 2017.
Jarrett has wrestled all over the world, holding numerous titles in plenty of promotions, including WWE and WCW.