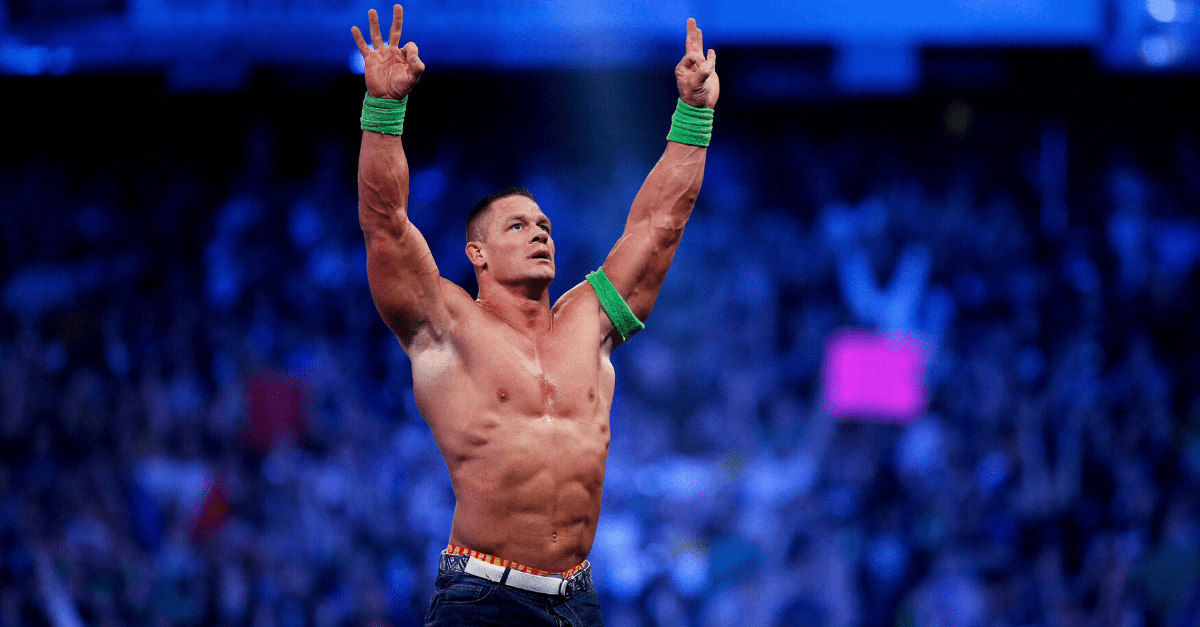 Jonathan Bachman/AP Images for WWE, File
Anytime John Cena steps into the ring, people watch. It's hard to turn the channel when one of the biggest WWE superstars gets ready to compete. However, no one knew exactly what it took for him to get there until now.
During his WWE days, before he transitioned more to Hollywood, Cena had a rather bizarre pre-fight ritual that included multiple boxes of Tic Tacs. That's right, one of the most famous pro wrestlers of all time snarfed down a bunch of minty candy before every WWE match.
Cena, now 42, admitted this on Friday's episode of The Kelly Clarkson Show, and it definitely shocked everyone.
RELATED: John Cena Loses $1 Bet That This Inspiring MLB Rookie Wouldn't Make It
This is certainly some trending, celebrity news you don't hear everyday, especially from someone with multiple WWE Championships, but here we are.
The entire conversation started about body odor and personal hygiene of the group of guys in the ring. It escalated rather quickly.
"My thing was always Tic Tacs. It's a nervous superstition that I always have before we go on a broadcast and I've had to wean myself off of them because I was up to three boxes a day right in the 20 minutes before broadcast. It's pretty much 10,000 calories of straight sugar."

— John Cena on The Kelly Clarkson Show
The whole purpose of Cena going on the NBC show was to talk about his new movie, Playing With Fire, which came out last weekend. Then, the whole world got a treat in learning of Cena's fresh breath before he competed in WWE matches.
It's no secret athletes have crazy superstitions. You hear about them all of the time in the sports world. So while it's not surprising a guy of Cena's stature had his own ritual, it would have been impossible to guess he loved Tic Tac breath mints this much.