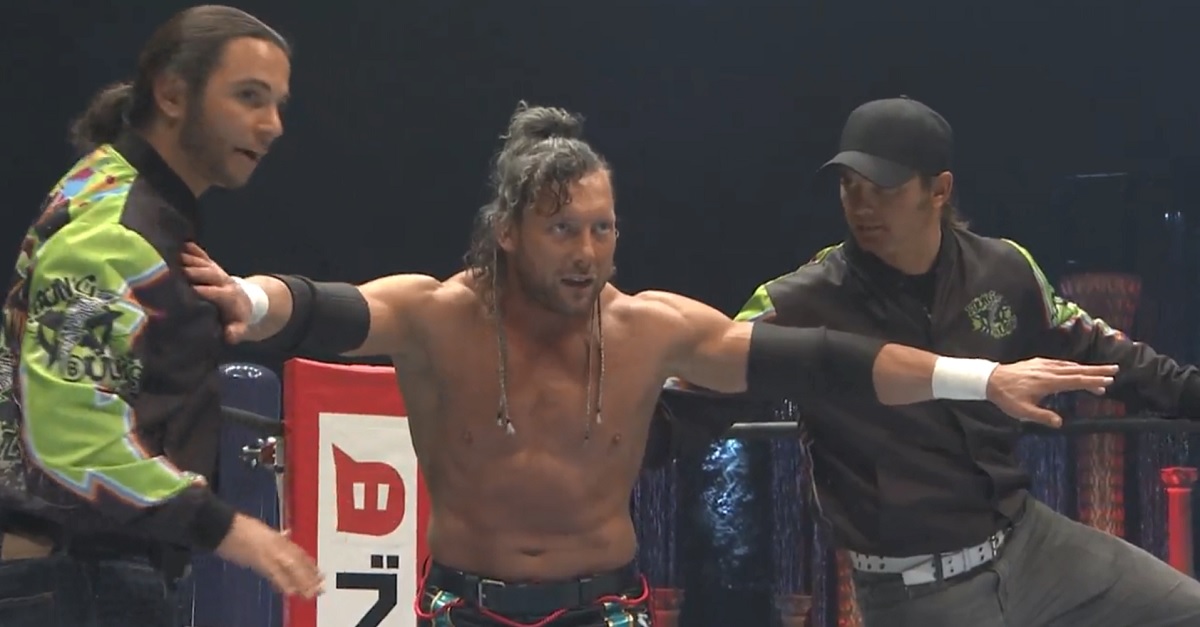 New Japan Pro Wrestling
Kenny Omega is one of the world's most talented wrestlers. It is why people are yearning for a planet that featured the wickedly talented wrestler making a surprise appearance at the WWE's Royal Rumble this year.
About that. It isn't happening. The Wrestling Observer Newsletter reports that Omega recently signed a new deal with New Japan Pro Wrestling. According to the details, he'll be sticking with the company through at least January 31, 2019.
While this is a big blow for those dreaming about dream matches from a domestic standpoint, it continues the global expansion of top-talent staying away from the WWE. With the 10,000-seat All In supershow scheduled for September, and the growth of NJPW happening, these sort of decisions by wrestlers are no longer a trend, but regular operating procedure.
Omega commented on his potential future in WWE just a week ago, saying that now likely wasn't the right time for him to jump to the Vince McMahon-led promotion.
"I'm always sort of dictated by how… just where I feel my inspiration is. I don't feel inspired to go [to WWE] right now. I know there's a plethora of cool stuff that I could do while being there… and I don't just mean matches. Yeah, of course, you could talk about the AJ [Styles] matches, maybe working with Shinsuke [Nakamura] or Kevin Owens or whatever, I'm even talking about the other stuff; even doing the extra things with Xavier Woods, who's a good friend of mine, doing stuff for his YouTube page "Up Up Down Down" and just being involved with their extra programming they have.

I could do a lot there, and I guess it could be fun as well and fulfilling, however, I still have a few goals in Japan and I feel that's where my heart is."
Omega was featured in a top spot at Wrestle Kingdom 12. His match with Chris Jericho had an insane build of hype heading into it, then it lived up to the crazy expectations. Even without Omega heading to the WWE, his star has brightened to a nuclear degree over the last year.
For what it is worth, Omega is only 34-years-old. While that's ancient in some more traditional major professional sports, just remember that he's only two years older than Roman Reigns and is six years younger than both of WWE's current world champions in Brock Lesnar and AJ Styles. There's still time for Omega to land with the WWE.