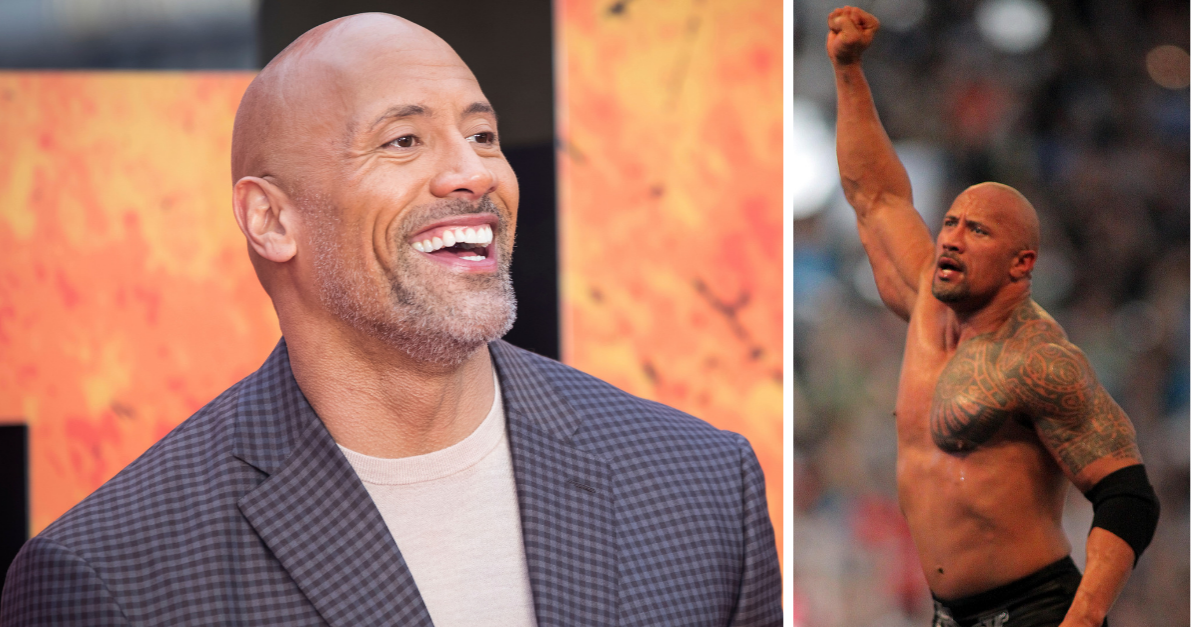 Vianney Le Caer/Invision/AP (left), Marc Serota/AP Images for WWE (right)
Over the years, Dwayne "The Rock" Johnson has expanded his body art. Initially, when he debuted as a professional wrestler in WWE in 1996, Dwayne Johnson wore a Brahma Bull tattoo on his right arm. As the years progressed, the evolution of the bull developed into a new tattoo on his chest and left arm. The Brahma Bull further developed into more tribal tattoos.
To represent his Samoan heritage and family history, The Rock went to Hawaii in 2003 to expand his ink with a Polynesian tattoo by artist Po?oino Yrondi. He also got his Brahma Bull covered up and redesigned in 2017 by tattoo artist Nikko Hurtado, calling it the "Evolution of the Bull." Here are the meanings of various parts of The Rock's tattoo.
Coconut leaves – the coconut leaves, or niu, which are on his arm closer to his chest, denotes a Samoan chief-warrior
Sun – the sun that is placed nearest his neck represents good fortune
A/ga fa?atasi – this means "three people in one," which represents him, his (now ex-wife) Dany, and daughter Simone
Descending swirls – the descending swirls represent the past, present, and future, with the biggest swirl being the one that represents the future
O mata e lua – these are two eyes that represent his ancestors watching over his path
The Great Eye – this is said to distract the enemy in times of confrontation
The broken face – this part of the tattoo, located on his arm, is marked by shark teeth and represent The Rock's spirit protector and a symbol of his struggle
Priest and spiritual guide – this is located on his tricep and symbolizes enlightenment
Stones of achievement and abundance – this part is the bottom of the tattoo on his arm, and represents the foundation of his life and symbols of his dedication; they bring the right to stand and speak with honor as a talking chief, and they maintain supernatural power
Tortoise shell – this is purposed to deflect evil spirits, as warriors used shells as shields
Warrior spirit – this is the tattoo on his chest, which helps him overcome obstacles, and is the reason why he has it over his heart
Overall, the Polynesian tattoo of Dwayne 'The Rock' Johnson is very meticulous in its meaning and is certainly a piece that stands out culturally. The Rock has stated regarding his tattoo, "The story of my (chest and arm) tattoos is a very elaborate story. It represents all the things that are important to me, that I love and that I?m passionate about."