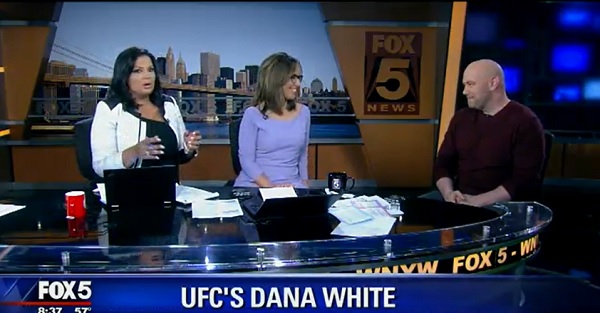 FOX 5/Screenshot
Earlier this week, The Sun reported that UFC star and lightweight champion Conor McGregor had struck a deal with WWE for the upcoming WrestleMania event in April.
UFC president Dana White was not amused.
In an appearance on FOX 5 in New York, White shrugged off the idea that McGregor was heading to WWE within the next year, even appearing to show text message from Vince McMahon to say that there is no deal with McGregor in place.
The money quote from the McMahon text was this: "It might be good someday, but not now"
As for now, it looks like WWE may be using another former UFC star at WrestleMania 34 in New Orleans; Ronda Rousey has been involved with the WWE women's division over the past few months, which are expected to be paid off soon, potentially at Survivor Series and then later at Mania itself.
While McGregor often seems like he gets to do whatever he wants, it doesn't look like a WWE appearance is coming soon for him. At least, not for now.
[H/T Cageside Seats]