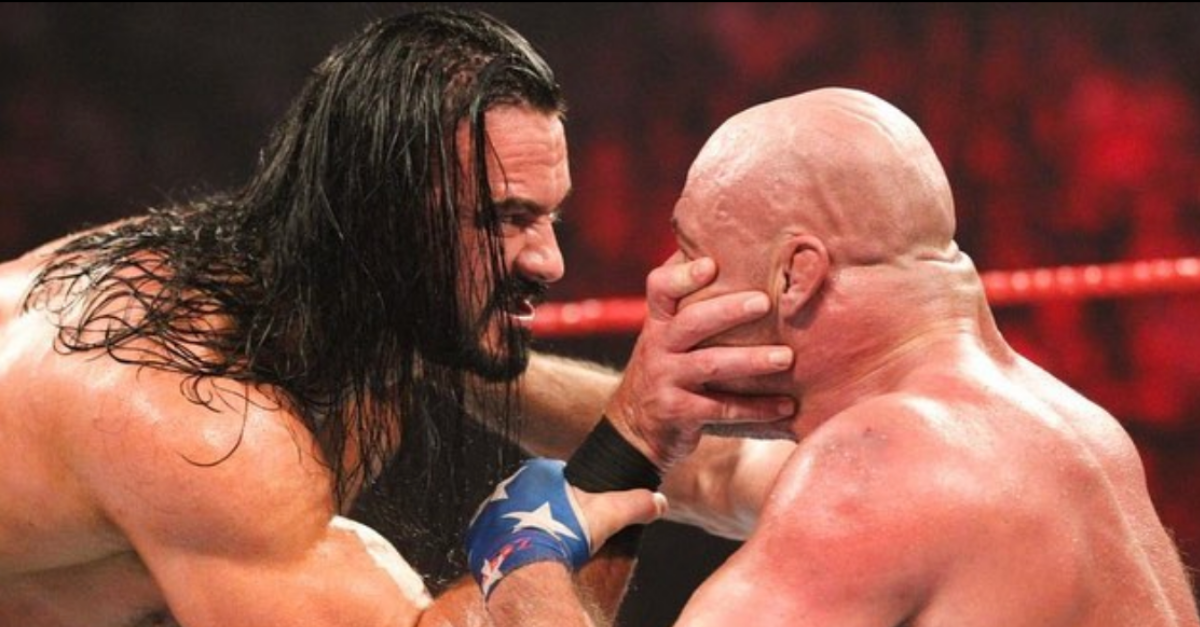 Instagram: @dmcintyrewwe
Since making his main roster return following a three-year WWE hiatus and subsequent return to NXT, Drew McIntyre made his main roster comeback on April 16, 2018 on the "Superstar Shake-up" edition of WWE Raw. McIntyre showed his dominance from the very beginning, while also reviving Dolph Ziggler's career, as the two were presented as a team. While going eight months without being pinned in a singles match, this streak was broken by Finn Balor at the December TLC pay-per-view.
Most recently, McIntyre was able to regain some momentum, defeating Ziggler in a cage match, followed by a post-match attack to show his dominance. McIntyre has made it clear over the past few weeks that he has his sights set on winning the Royal Rumble match and main-eventing WrestleMania. In an interview with the Orlando Sentinel, McIntyre also stated what achievement would occur if his wins the WWE or Universal Championship.
"Now all I need to do is become the first British heavyweight champion. I'm not shy to say that's the goal. If it isn't, why are you even here?" — Drew McIntyre
RELATED: Is Seth Rollins' WrestleMania Match in Jeopardy Due to Low Ratings?
During his latest stint on Raw, he was able to capture the Tag Team Championships from the "B-Team" duo of Bo Dallas and Curtis Axel on the September 3, 2018 episode of Raw. They were able to retain the titles in matches against the B-Team, Seth Rollins and Drew McIntyre, and The Revival, before losing it the Rollins and Ambrose on the October 22, 2018 episode of Raw.
McIntyre has proven to be one of the most dominant competitors on the WWE roster, and is a top choice to win the Royal Rumble. Although his momentum did cool a bit toward the latter part of 2018, McIntyre is looking to have a major 2019, becoming the first British champion in WWE history by both winning the Royal Rumble and his WrestleMania match.