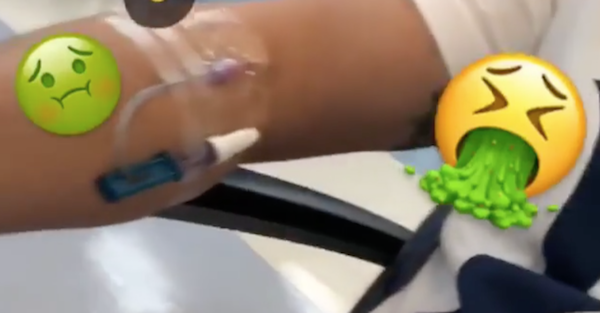 @real1/Instagram
WWE officially canceled Enzo Amore's scheduled WWE Cruiserweight title defense Cedric Alexander, as the champ has been hospitalized.
Here's what Amore said, via Instagram:
https://www.instagram.com/p/BdbW9gVgW-d/
"I apologize to the fans who won?t get to see a #G tonight in #Miami… I did everything I could from Toronto to Miami… From negative weather, through customs, to opting out on Diddy?s nye party in Miami, 10 hrs in a hospital, I did everything in my power to make sure I would be in that ring tonight to whoop Cedric Alexander?s hind-end ?… Ultimately: it was outta my hands. And I got the best freakin hands ?? Say what you want about Enzo (cause with or with out my per-mish you will ?, but one thing you can?t say about ya boy: #SAWFT!) Cedric, 1 word to describe you tonight kiddo: #LUCKY! ?"
No makeup date has been announced for the title defense.
Amore posted on an Instagram story that he was hooked up to an IV at a hospital in Miami, Florida. Amore was reportedly sick backstage and was sent to the hospital.
The cruiserweight titleholder is a two-time champion since branching out on his own. His second reign has lasted 71 days, with wins over Kalisto twice since he won the belt at WWE TLC.
Alexander qualified for the No. 1 contender spot after defeating Drew Gulak on Monday Night Raw weeks ago. He took Rich Swann's place after the cruiserweight contender was arrested.