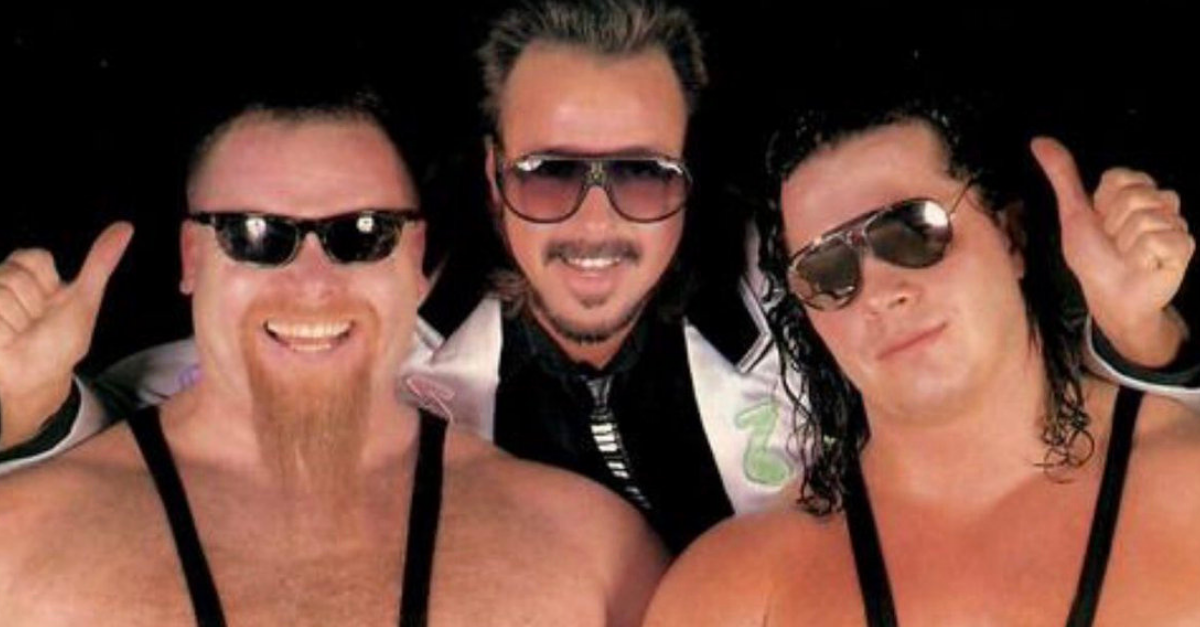 Twitter: @WWEGP
This year's excitement for the WWE Hall of Fame has not been very high on the priority list. In fact, Dave Meltzer of the Wrestling Observer stated on a recent podcast that WWE is not making the traditional Hall of Fame as important as normal and is currently being viewed as a "low priority."
Before this week, there were no announcements of any new Hall of Fame inductees for this year, despite being in the heat of WrestleMania season. However, there is a new report that a legendary tag team will be inducted this year.
According to PWInsider, the Hart Foundation will become the newest members of the WWE Hall of Fame come WrestleMania weekend.
This will be the original 1985 version of the Hart Foundation, comprised of Bret Hart, Jim "The Anvil" Neidhart, and manager Jimmy Hart. The ceremony is scheduled to take place at the Barclays Center on Saturday, April 6 in Brooklyn, New York. Danny Davis, who later joined the original trio, is not scheduled to be inducted.
In 1997, the Hart Foundation reformed as a heel stable, and comprised of Bret Hart, Jim Neidhart, British Bulldog, Owen Hart, and Brian Pillman. Based on the report, with the exception of Bret Hart and Jim Neidhart, the stable will not be inducted.
Interestingly, with Bret Hart being inducted as a tag team competitor, this will be only the second time in WWE history that someone will be in the Hall of Fame on two occasions. The other person is Ric Flair, as he was inducted individually in 2008, and as a member of the Four Horsemen in 2012, along with Arn Anderson, Tully Blanchard, and Barry Windham.
Individually, Bret Hart was inducted into the Hall of Fame in 2006. The 61-year-old pro wrestling legend carries a resume of five-time WWE Champion, two-time Intercontinental Champion, one-time United States Champion, and a two-time WWE Tag Team Champion with Jim Neidhart.