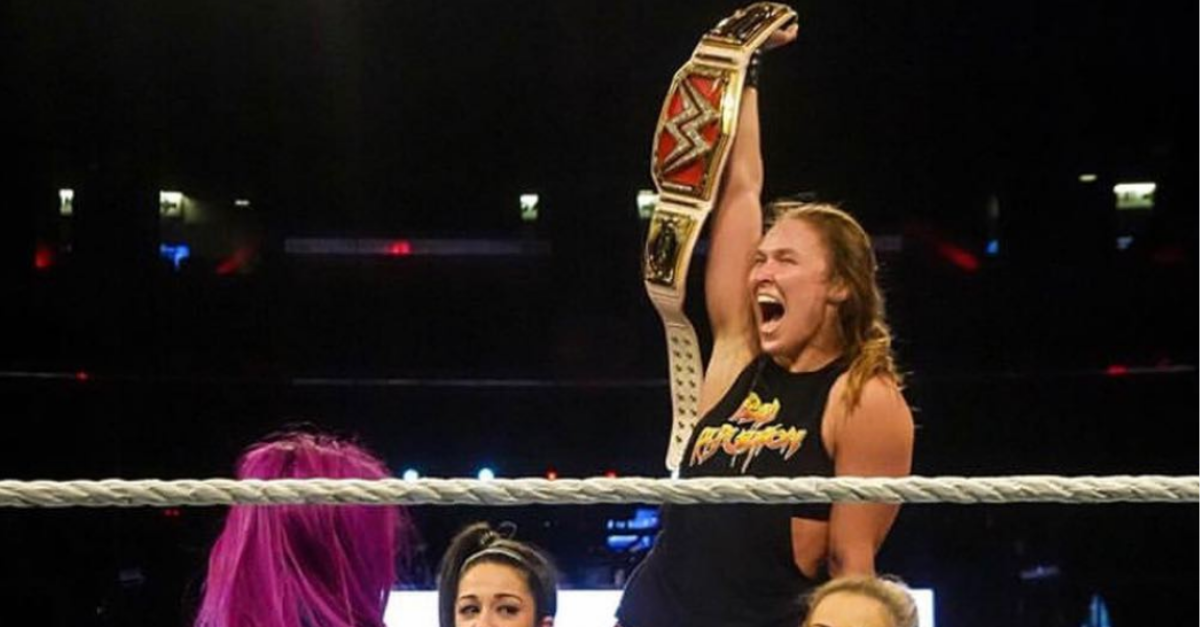 Instagram: @rondarousey
The Ronda Rousey project looks to be coming to an end soon. As reported by the Wrestling Observer Newsletter, Rousey is expected to leave WWE following her appearance at WrestleMania 35.
The expectation is that she will defend her pro wrestling title at the "grandest stage of them all" on April 7 against Becky Lynch, and lose the title match before officially ending her year-long stint with the company.
Rousey's WWE stint was always expected to be short term, as she has strongly voiced missing being at home with her husband, UFC competitor Travis Browne, along with her desire to start a family. Just a couple of months ago, Rousey made an emotional video in tears about her pet goat being killed while she was at WWE Raw, via the New York Times.
"Sometimes I feel like I can?t do it all. I have to pick one thing. I can?t wrestle forever because I feel like I?m failing my family ? It?s rough. I wouldn?t be leaving home unless it was to do the most fantastic things ever and I really, really do enjoy it and love it, but all that energy I spend on the WWE is energy I don?t spend on my family."
RELATED: Frustrated WWE Power Couple Planning to Quit the Company
In just her debut match, Rousey was a part of a high-profile bout with Kurt Angle against Triple H and Stephanie McMahon, the daughter of WWE chairman Vince McMahon.
Surprising to many, WWE decided to spring her push up the women's division ladder, as she became the top contender to Nia Jax's WWE Raw Women's Championship at the Money in the Bank pay-per-view. Although the match ended up with Alexa Bliss cashing in her briefcase to win the title, it did set up a match against Bliss at SummerSlam.
Although SummerSlam was just Rousey's fourth month and fourth match as a full-time WWE competitor, she won the Raw Women's Championship from Bliss, and has retained it ever since. She will be defending the title against Sasha Banks at the Royal Rumble, and is expected to compete at WrestleMania 35 if she retains the title.