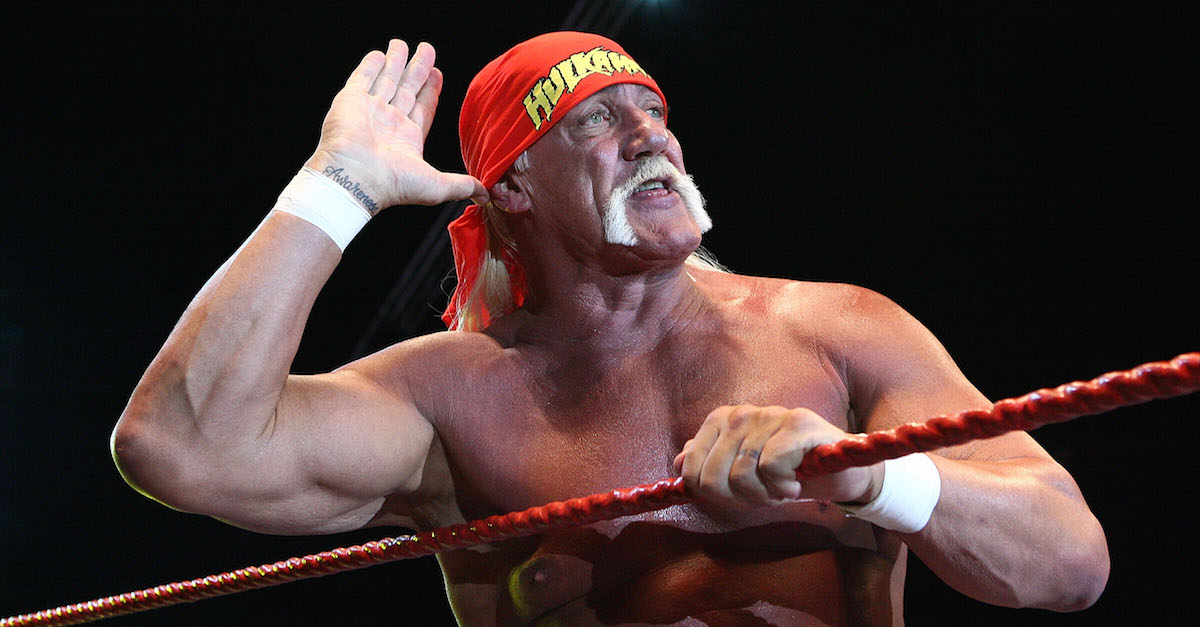 Paul Kane/Getty Images
Hulk Hogan XXX during his Hulkamania Tour at the Burswood Dome on November 24, 2009 in Perth, Australia. Paul Kane/Getty Images
During a  YouTube Q&A session, WWE Hall of Famer Hulk Hogan revealed which current wrestler he would choose to have a match with if he could return to the squared circle for one final match.
"If I could wrestle one WWE Superstar because I probably got one left in me, it'd be Braun Strowman," Hogan said. "Because I know that even though he's getting over and he's really getting over and he's really getting over, I think that if he ran into the power of Hulkamania it'd blow him and his career through the roof. But we'd have a good time finding out what he's made of, brother."
Strowman has seen a meteoric rise into the main event scene over the last year and become one of the most popular superstars in WWE. Being named by Hogan — one of pro wrestling's all-time biggest stars — as a fantasy opponent is a huge credit to his star power. The "Monster Among Men" will face Brock Lesnar for the Universal Championship on Sunday at No Mercy.
Hogan, on the other hand, has not been physically cleared to wrestle for a long time and had his contract ended with WWE in 2015 after it was revealed that he used a racial slur repeatedly on his controversial leaked sex tape.
The former WWE Champion has not appeared on WWE television since, although WWE COO Paul "Triple H" Levesque previously stated that the company could be "open" to bringing Hogan back at some point in the future.