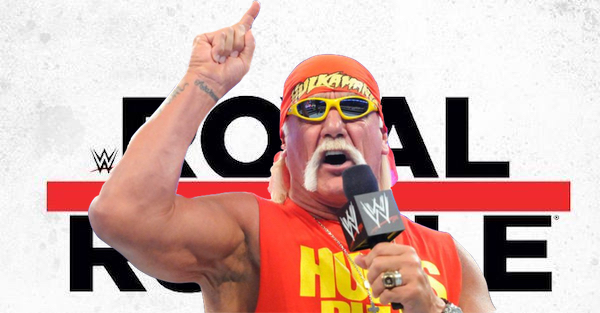 Raj Prashad/FanBuzz
After Sunday's historic Royal Rumble, athletes around the world reflected on WWE giving women their proper place in the main event.
After Asuka outlasted the other 29 women in the match, Hulk Hogan inserted himself into the discussion in absolutely the wrong way.
The tweet didn't even last a full 30 minutes before Hogan deleted it.
What may have been a lighthearted attempt to make a joke about his prior WWE dominance was a wrong time, wrong place moment. The event was built around women getting their true shine, and Hogan attempting to take over that spotlight came off in a horrible light.
Hogan was fired from the wrestling company in 2015 after a phone conversation was leaked of Hogan using several racially-motivated slurs. Hogan has yet to appear for the company in any capacity since the leak.
Hogan's last appearance for WWE was when he was used in a 2015 revival of the show ?Tough Enough?.
Hogan is one of the most significant wrestlers in WWE history, having been the promotion's headliner between 1984-1993. Hogan then jumped to rival WCW before eventually rejoining WWE in 2002. Hogan had appeared sporadically in WWE up until 2015.
Hogan is a six-time world champion in WWE, and was originally inducted into the Hall of Fame in 2005. Hogan was removed from the WWE Hall of Fame and no mention of the legend has appeared since the 2015 scandal.