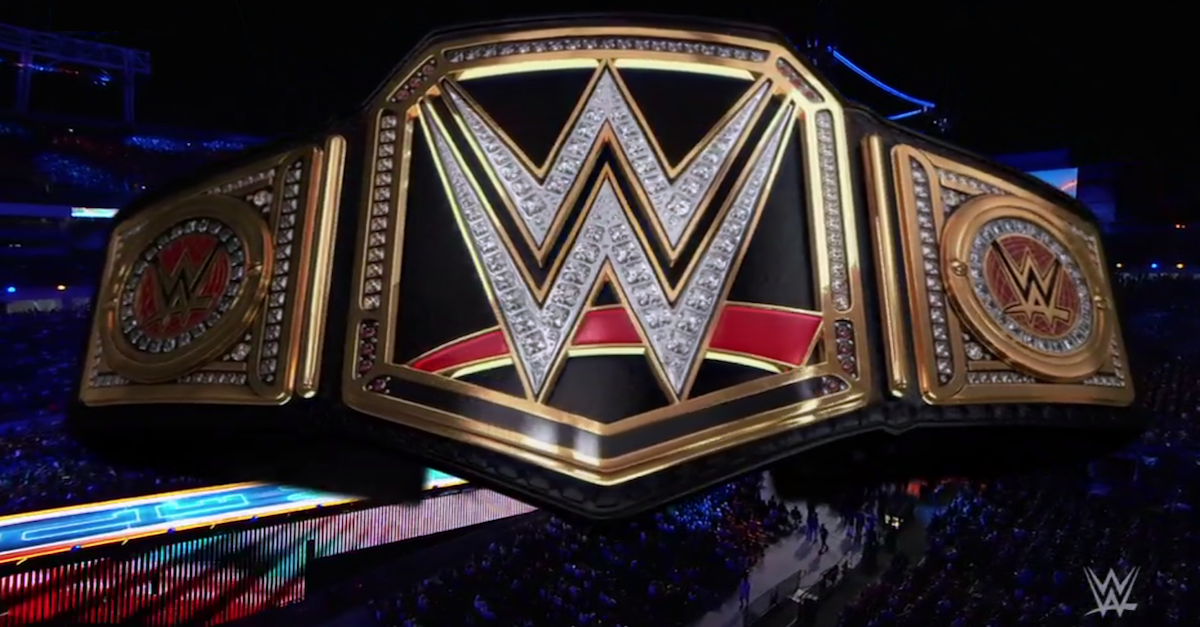 WWE Network
WWE Network
Jinder Mahal has apparently moved on to another major angle less than a week after dropping the WWE Championship.
Mahal will apparently face Triple H in New Delhi during WWE's tour of India in December after accepting a challenge from The Game on Sunday via Twitter.
While it doesn't necessarily guarantee anything, the match likely means that Mahal will not reclaim the WWE Championship, at least for the time being, given that his focus will be on Triple H during the tour.
Hypothetically, if he was going to win back the title, he would likely have a full-time challenger during the India tour that would reflect his SmackDown Live storyline. Also, The Game addressed him as a "former champion," although that could change between now and December.
In a surprising move, AJ Styles defeated Mahal for the WWE Championship on SmackDown Live Tuesday night.
While Styles finally reclaiming his title months later isn?t much of a shock, the decision to suddenly have "The Modern Day Maharaja," who has been booked as a top heel champion for months, drop the championship on a weekly televised show is a head-scratcher, especially after weeks of building up a ?champion vs. champion? match against Universal Champion Brock Lesnar.
Mahal received a surprise push upon joining the SmackDown roster earlier this year. He rejoined the company in 2016 and spent his first year as a jobber, before becoming the No. 1 contender for the WWE Championship by winning a six-pack challenge.
Mahal went on to defeat Randy Orton for the title at Backlash in May and held it for 170 days, which included successful pay-per-view defenses against Orton and Shinsuke Nakamura.