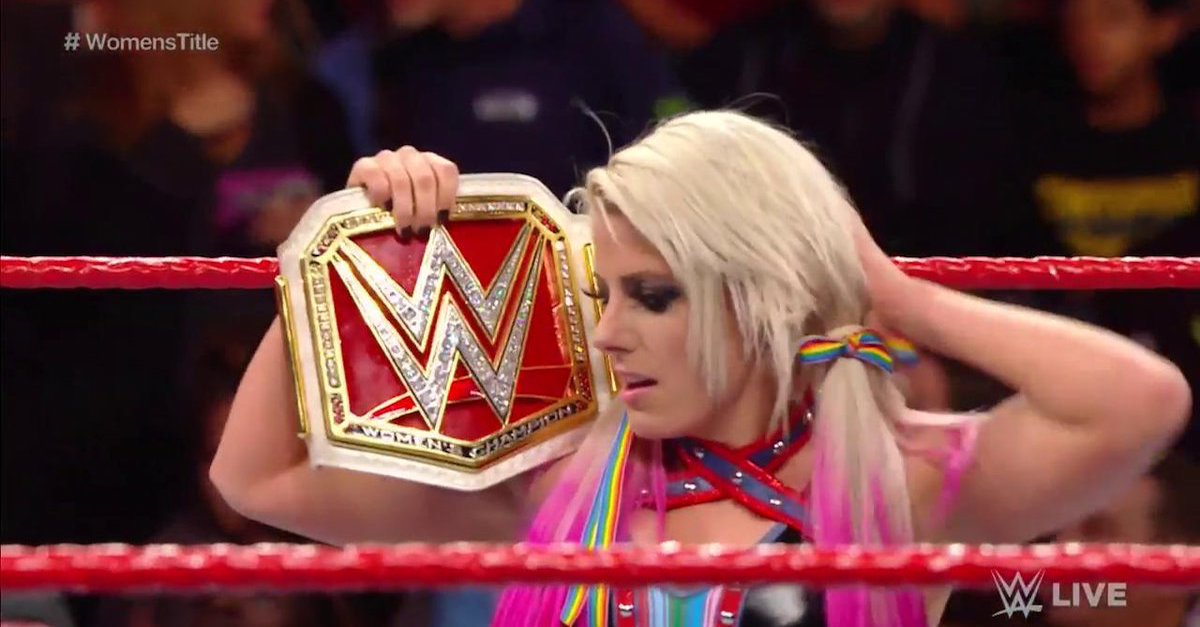 @WWE/Twitter
WWE Monday Night Raw broadcast live from Baltimore, Maryland on the USA Network at 8 p.m. ET.
Steph is back and she's….not happy.
Kurt Angle comes out to explain how Raw is going to respond and before he can even lay out plans he's interrupted by the Raw commissioner, Stephanie McMahon. The wife of Triple H was not happy as she started telling Kurt how great of a job he was doing and then all of the sudden explained that it ended when Smackdown Live invaded Raw last week.
Steph challenged Kurt by making him the captain of Team Raw and if they don't win, he will be fired.
Daniel Bryan shows up to Monday Night Raw
Kurt Angle, stressed out for a majority of the night gets a surprise guest in Raw GM Daniel Bryan. As Bryan is explaining himself saying he had nothing to do with the Smackdown Live invasion, the lights go out as we go to commercial. Coming back from commercial, Daniel Bryan is on the phone (probably with Brie Bella) and Kane shows up to take out the SD Live GM.
Is Daniel Bryan kidnapped? Does this mean D-Bry returns to the ring? Find out on the next Dragon Ba-I mean, Smackdown Live.
Samoa Joe returns and squashes the Titus Brand
Samoa Joe is back! Alright!
After cutting a solid promo on the fans talking about how he's not appreciated, Apollo Crews comes out and challenges Joe to a match. While Apollo got some offense in, Joe takes him out with the coquina clutch to pick up the victory. After the match, while trying to attend to his fallen friend, Titus O'Neil gets taken out with a coquina clutch as well. Joe is back and he's here to wreck shop!
The Miz def. Matt Hardy via pinfall and is afraid of Braun Strowman
Kurt Angle sees The Miz and goes off on him for not showing up last Monday as SD Live attacked so as a "punishment" he faced Matt Hardy in an IC title match. While he was victorious over the "broken one", he became paranoid because as he was looking to celebrate he found a surprise in his dressing room. Braun Strowman is lurking but where?
As the Raw main event ended with Alexa Bliss and Mickie James (yeah, why that?) we see Miz, Axel and Dallas leaving the arena as soon as Raw ended. While they thought they were getting away clean, guess who decided to show up…..BRRRRAAAAUUUNNNNNNN
Braun chases the trio into the arena (The image of Braun Strowman is hilarious btw) and destroys all three members of the Mizutourage to end the show. If anything, THAT was the main event. I can't wait till Braun destroys everybody and everything at Survivor Series.
Finn Balor def. Cesaro via pinfall to join Kurt Angle on Team Raw
In the first of what will be the qualifying matches to get on Team Raw, in a thrilling match we see the leader of Balor Club become the first guy to join Team Raw with Kurt Angle. It will be interesting to see who joins him.
Kane def. Seth Rollins via pinfall
Yep, Kane is still here. I honestly don't know why we're doing this. Kane is being shoehorned into the WWE taking everybody out and it's going to lead to nothing. Before the match, Kane took out Finn Balor with a tombstone piledriver and after the match, he took out both members of The Shield. It's clear the WWE is trying to build Kane as the next challenge for Roman Reigns but with Roman being out due to illness for the foreseeable future. However, if we're going to get Kane squashing everybody for the rest of the time just count you out.
Monday Night Raw Best of the rest
Nia Jax def. Bayley via pinfall
Asuka def. Stacey Cullen via submission
Heath Slater and Rhyno def. Gallows and Anderson (or Tex and 2Badd) via pinfall
Kalisto def. Drew Gulak via pinfall
Alexa Bliss def. Mickie James via pinfall
Monday Night Raw results leading up to Survivor Series
FanBuzz, your source for WWE news.