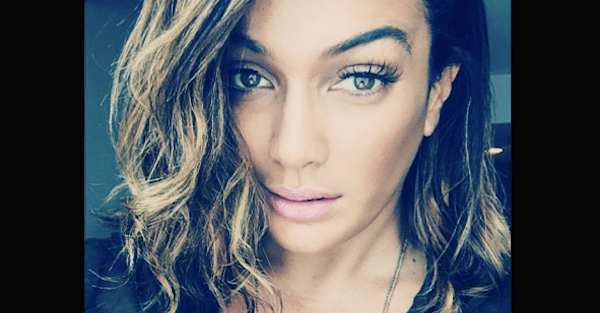 JaxWWE/Facebook
Jax/Facebook
Nia Jax was granted a leave of absence in October, as she reportedly dealt with "personal issues."
On Sunday morning, Jax tweeted the following included with a video of her running on a treadmill:
"I am subjected to body shaming & it's something I have accepted. It sucks when you get it in your own backyard around people you're changing in front of and trust with your body. I am a HEALTHY bigger woman, I LOVE MY BODY. Body shaming is WRONG!"
We're not certain what "your own backyard" means, but it seems to imply that she's dealt with body shaming inside a gym locker room or the WWE locker room.
Dave Meltzer previously reported that rumors that Jax had stormed off from a taping of Monday Night RAW are untrue, and that Jax wanted the time off in order to rest.
The initial rumors that Jax had walked out of the company came after former cruiserweight champion Neville had done exactly that a week prior. Some thought that Jax may be taking the same route, but that doesn't appear to be true.
Since Jax first appeared on Monday Night RAW last year, she has been positioned as one of the top contenders on that brand. However, she has yet to capture any of the top women's championships in WWE.
Jax isn't the only dominant woman to have been faced with body shaming issues. The same happened to former UFC Bantamweight Champion Ronda Rousey during her title run.
"People like to say that my body looks masculine, I'm like listen just because my body wasn't developed for a purpose other than f*****g millionaires doesn't mean it's masculine. I think it's femininely bad-ass as f**k because there isn't a single muscle in body that isn't used for a purpose because I'm not a do nothing bitch."
Hopefully this is the last incident Jax has to deal with.