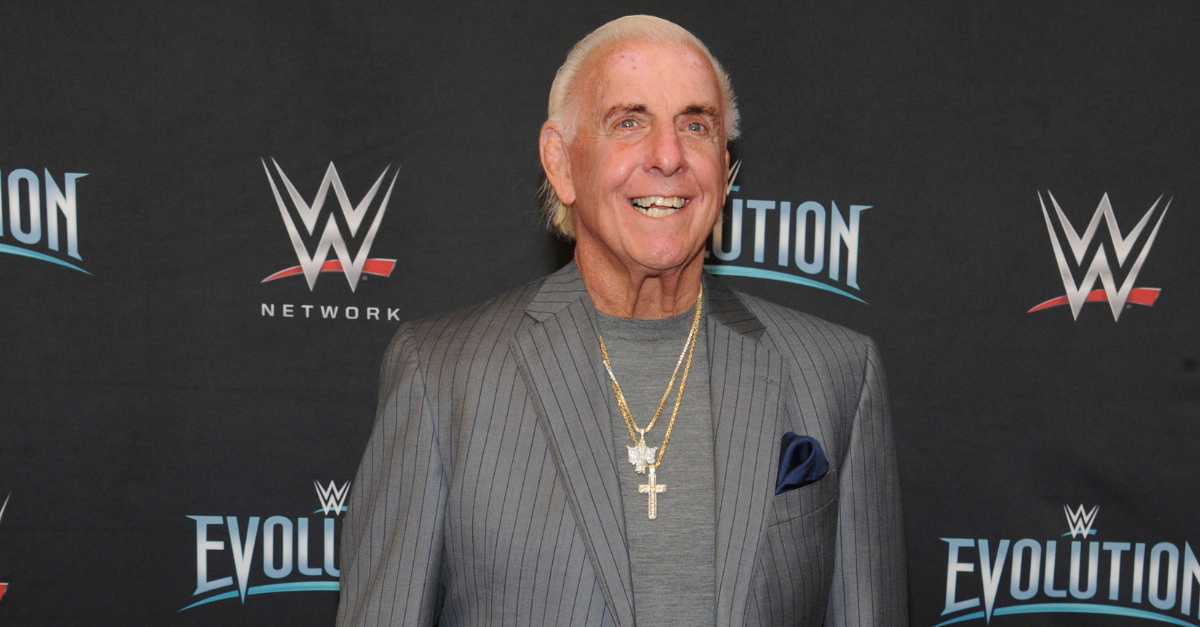 George Napolitano/MediaPunch /IPX
In the wrestling world, it?s hard to find a bigger name than Ric Flair. The man is an icon, a WWE Hall of Famer, and one of the greatest personalities in the company?s history. Now everyone in the community is holding their breath and hoping The Nature Boy is ok.
According to TMZ Sports, the 70-year-old Flair was rushed to an Atlanta area hospital on Thursday morning after suffering a ?very serious? medical emergency.
It is uncertain what happened right now, but TMZ said Flair was initially taken to the emergency room to get treated.
RELATED: Was Ric Flair?s Final Match His Greatest WWE Performance?
This is not the first health scare for Flair, a Memphis, Tennessee native who currently lives in Lawrenceville, Georgia. Back in 2017, he was in a medically induced coma for 11 days after suffering a ruptured intestine.
Earlier this year, the professional wrestling legend was thrown a surprise birthday bash filled with celebrities and even made an appearance on WWE Raw, where he was attacked by Batista.
Flair, the father of current WWE superstar Charlotte Flair, married Wendy Barlow last year.
Let?s all hope WWE legend Ric Flair is going to pull through once again.
UPDATE (May 17):
After another medical scare, one that reports claimed was "very serious" in nature, the pro wrestling world got some promising news from Ric Flair's family. The 70-year-old WWE legend is expected to make a full recovery. TMZ Sports received a statement from Flair's wife, Wendy Barlow.
"Due to ongoing health complications, Ric was taken to the hospital and is expected to undergo a procedure tomorrow morning, after which he expected to fully recover."
This is obviously great news and everyone can take a deep breath and sigh of relief knowing The Nature Boy is going to be back on his feet in no time.
UPDATE (May 31):
Less than two weeks after undergoing a medical procedure, Ric Flair is back on his feet and WOOOO-ing all day long. The 70-year-old apologized for not providing an update sooner, the reason being his vocal cords were hurting after a tube was in them, but it's still amazing he's upright.
Actually, the WWE star says it's a miracle he's still alive and now has a $1.8 million hospital bill.
"First of all, thank you to my beautiful family, to all my friends, to all the doctors, nurses, everybody, that brought me back again," he said. "It's a miracle again. It's a 1.8 million dollar tune-up on The Nature Boy. That's how much all of this has cost. Thank God for insurance."
Needless to say, Ric Flair has a lot of living left to do and we are all looking forward to what The Nature Boy has in store next.