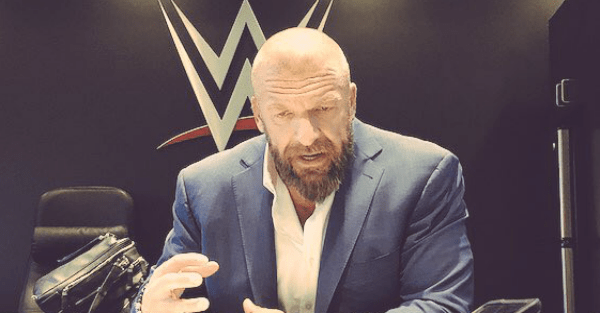 @TripleH/Twitter
@TripleH/Twitter
WWE superstar and EVP of Talent Triple H unveiled a custom WWE championship for the Super Bowl winning Philadelphia Eagles. He did so via Twitter:
This is not an abnormal move by the WWE. Often, usually even, whenever a championship is won in a major North American sport, the company is there to hijack some of the attention by way of gifting a replica WWE Championship to people involved.
It is, honestly, a brilliant marketing ploy used by the WWE. Moreover, it always appears like the people being pulled into the land of scripted violence enjoy it. You would be hard pressed to find a disgruntled pro athlete following Triple H giving that person a world title belt.
The Philadelphia Eagles became Super Bowl LII champions after defeating the New England Patriots, 41-33, on Sunday. New England and Philadelphia combined in their wild shootout to the tune of breaking the all-time total yards record with more than 1,100 total yards offense.
As for the WWE, the company is gearing up not only for the Elimination Chamber later this month, but with an important day-after the Super Bowl edition of Monday Night Raw. The latest episode already has a confirmed qualifying Elimination Chamber match booked for the card.