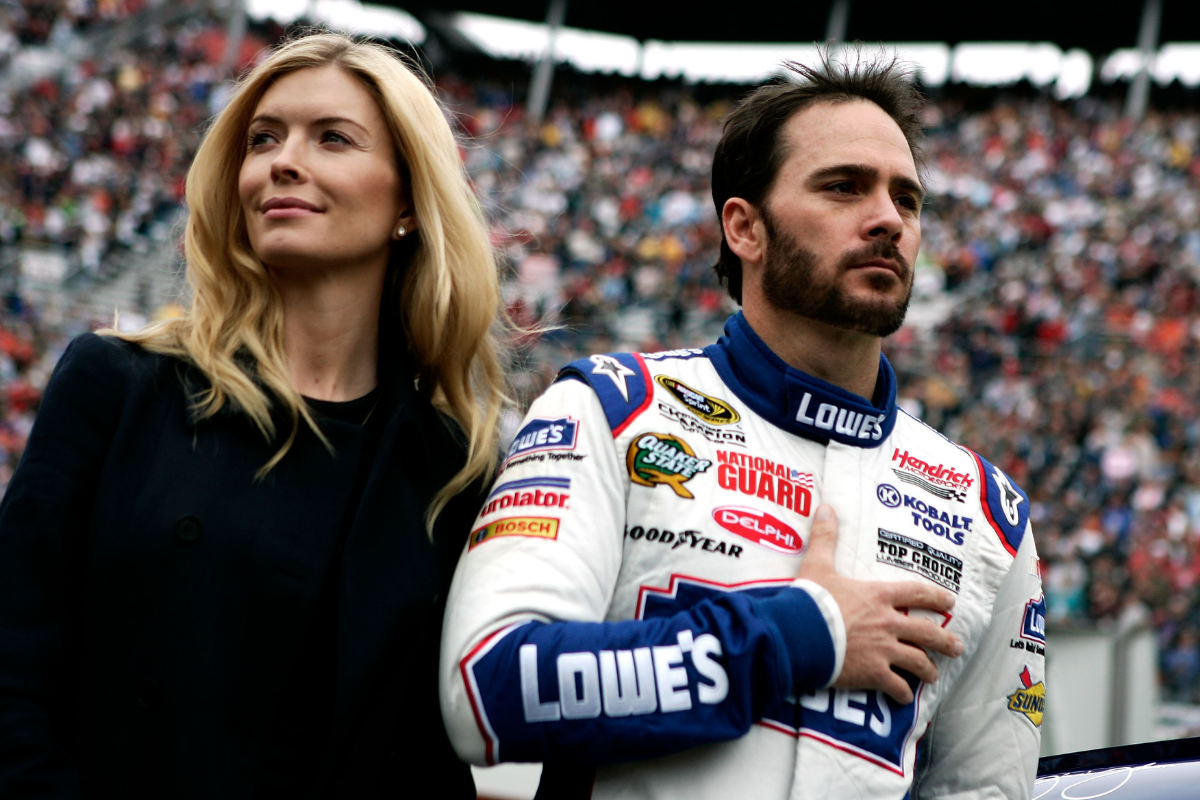 Jason Smith/Getty Images for NASCAR
Jason Smith/Getty Images for NASCAR)
Every NASCAR fan knows Jimmie Johnson, the seven-time NASCAR Cup Series champion who many consider to be the GOAT of NASCAR. But, not everyone is acquainted with his better half. His rock during the majority of his years racing in NASCAR's highest level.
Jimmie Johnson's wife Chandra Janway has been his biggest supporter since the beginning. They've been going strong for nearly 20 years now and have since grown into a beautiful family of four. And, had it not been for a four-time NASCAR champion and his supermodel wife, the two may never have met in the first place.
Jimmie Johnson's Wife Chandra Janway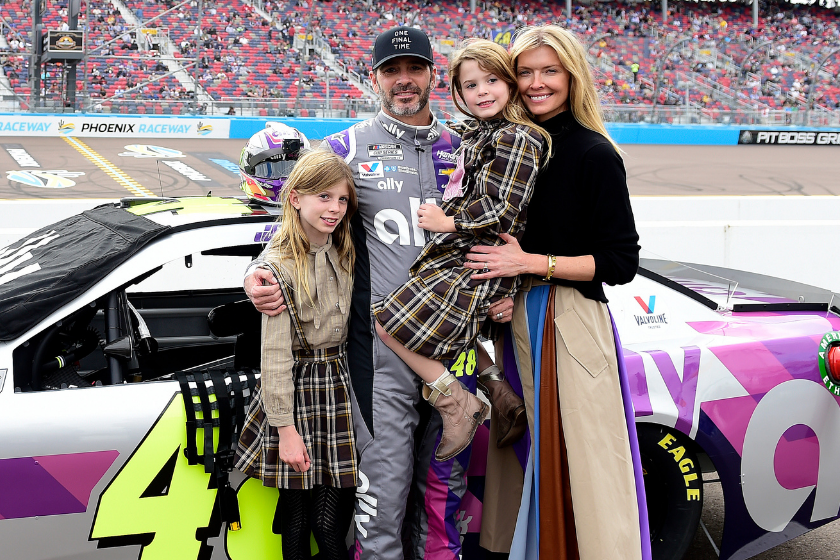 Born in Muskogee, Oklahoma, Chandra Janway attended the University of Oklahoma, earning a degree in business communication in 2000. Shortly after her graduation, she made the big move over to New York City where she joined Wilhelmina Models.
It was here that she first met Jeff Gordon and his wife Ingrid Vandebosch. On top of being a huge racing fan, Chandra is also a big supporter of the Oklahoma Sooners. It's not uncommon for her to bring Jimmie and the kids out to catch a couple of the games when they have some spare time.
Though, things haven't always been sunshine and rainbows for Chandra.
Back in March 2014, tragedy struck the Janway family after her brother Jordan was killed in a skydiving accident at the young age of 27. A skydiving instructor with over 1,000 successful jumps, Jordan's tragic death occurred during a jump in San Diego. Reportedly, he collided with another skydiver during freefall, which knocked him unconscious. Sadly, he never woke up.
Today, Chandra is heavily involved in charity as a way to pay it forward. A good portion of her time is dedicated to running the Jimmie Johnson Foundation. Working closely with the Make-A-Wish Foundation, their mission is to fund K-12 public schools.
Jimmie and Chandra's Love Story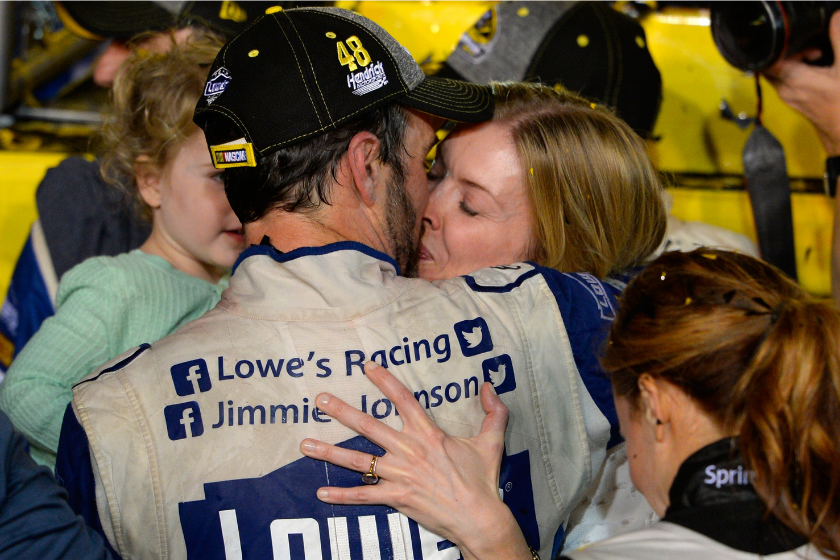 Fun fact: Jeff Gordon's wife Ingrid actually introduced Chandra and Jimmie to each other back in 2002, which coincidentally was the same year Johnson began his career as a full-time Cup Series driver.
It didn't take very long for the two to hit if off, and just a year later, Jimmie popped the question while he and Chandra were enjoying a snowboarding trip in Colorado (you'll be happy to know that they still enjoy hitting the slopes on occasion).
In 2004, they officially got married on the Caribbean island of St. Barts. At this time, Johnson had pretty much just started driving the No. 48 Chevrolet for Hendrick Motorsports — he'd win his first championship for the team in '06. Team owner Rick Hendrick stepped up with the amazing gesture of lending his 150-foot yacht to Jimmie and Chandra to sail in during their honeymoon. It clearly pays to be buds with a billionaire!
With all the traveling and havoc that comes from racing, it can certainly put a relationship to the test. But, Chandra is all about the adventure.
She loves exploring the areas they travel to, and while these days Jimmie is retired from NASCAR and racing full-time in the IndyCar Series, Chandra is cheering on her husband just as hard as she did back in '02. Even to this day, she claims to get especially nervous when she knows is Jimmie pushing himself extra hard on the track for the win. Which, if you know Jimmie, is pretty much every race. Most importantly, she loves watching him do what he's truly passionate about. Now that's love.
Together, Chandra and Jimmie have two daughters, Lydia and Genevieve. Judging from the pictures on Jimmie's social media pages, it's clear these four make quite the happy family.
Related Videos