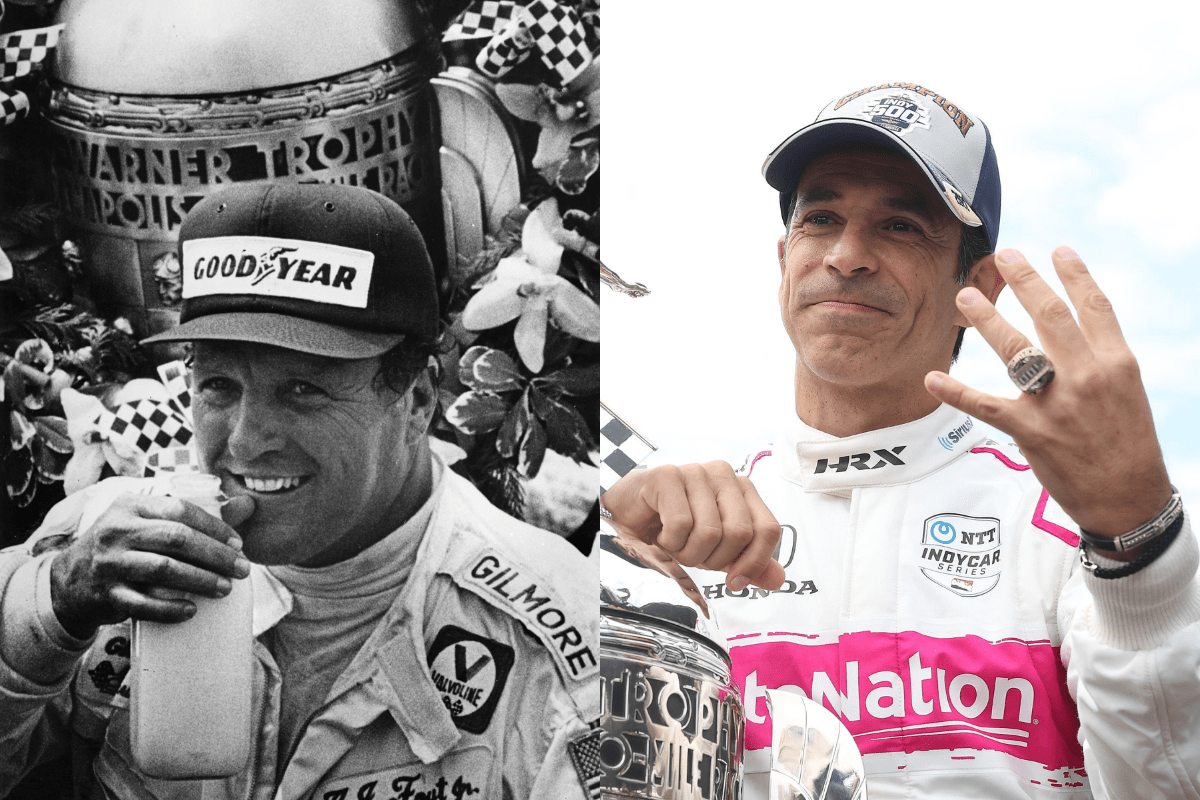 National Motor Museum/Heritage Images via Getty Images ; Andy Lyons/Getty Images
Photo by National Motor Museum/Heritage Images via Getty Images ; Photo by Andy Lyons/Getty Images
The Club is a documentary that everyone from IndyCar newbies to diehard fans can appreciate. If you're a fan of sports history and of athletes dominating in their respective sports, then this is the movie for you.
Airing last week on NBC, the film offers a special tribute to the four-time Indianapolis 500 winners club, which consists of Helio Castroneves, Rick Mears, A.J. Foyt, and the late Al Unser.
Filmed in July 2021, nearly six months before Unser passed away after a 17-year battle with cancer, the doc features classic race footage, enlightening interviews, and a roundtable discussion. But, the documentary is more than just a look back into the past. It also provides a peak into the future, as Castroneves is vying to be the only driver in IndyCar history to win the Borg-Warner trophy five times when he competes in the 106th running of the Greatest Spectacle in Racing on May 29, 2022.
In 1977, A.J. Foyt became the first four-time winner of the Indy 500, so he knows what it's like to make history. When asked whether he thinks that Castroneves has what it takes to do what's never been done in the sport of IndyCar, the 87-year-old Foyt gave a pretty succinct and hopeful answer.
Now, Helio Castroneves is obviously no rookie in the sport of IndyCar, but compared to his fellow "Club" members, he's definitely something of a young gun. To be around such legends as Mears, Foyt, and Unser, as well as have them consider him the sport's torchbearer is a honor that isn't lost on the 47-year-old Brazilian, which he expressed in an interview ahead of The Club's release.
"It's still hard for me to believe that I am a part of this group of drivers," Castroneves said. "These are drivers that I have looked up to and watched all my life and to now be standing on the same level as them is incredible."

"My best memories have come from winning the Indianapolis 500, there is no other race in history that has that same feeling; the feeling of a month's long hard work all coming to an end in the best way possible."

"I will forever be grateful for the people who have helped me achieve such a monumental accomplishment because it was not just me, it was a team effort each of those four years."
The Complete Indy 500 Winners List
1911-1920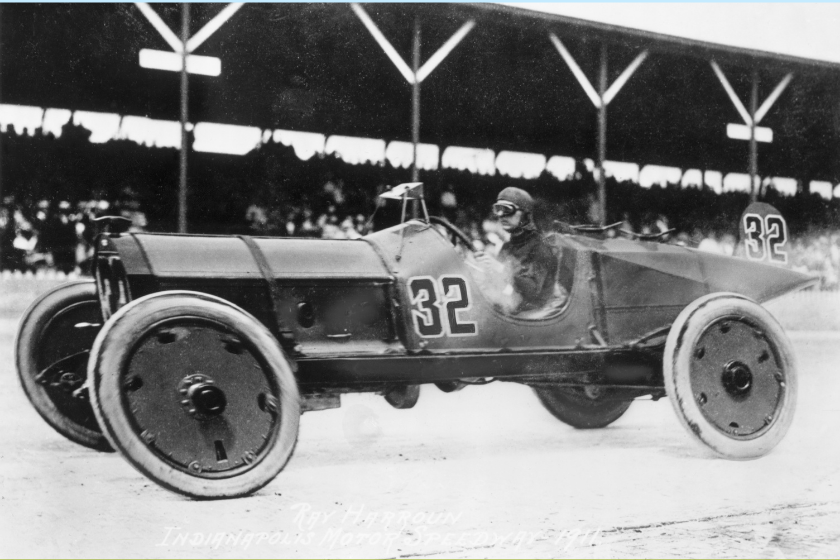 1911: Ray Harroun — Nordyke & Marmon Company — No. 32 Marmon
1912: Joe Dawson — National Motor Vehicle Company — No. 8 National
1913: Jules Goux — Peugeot — No. 16 Peugeot
1914: René Thomas — Louis Delâge Company — No. 16 Delage
1915: Ralph DePalma — E.C. Patterson — No. 2 Mercedes
1916: Dario Resta — Peugeot Auto Racing Company — No. 17 Peugeot
1917: Races skipped during World War I
1918: Races skipped during World War I
1919: Howdy Wilcox — I.M.S. Corporation — No. 3 Premier
1920: Gaston Chevrolet — William Small Company — No. 4 Frontenac
1921-1930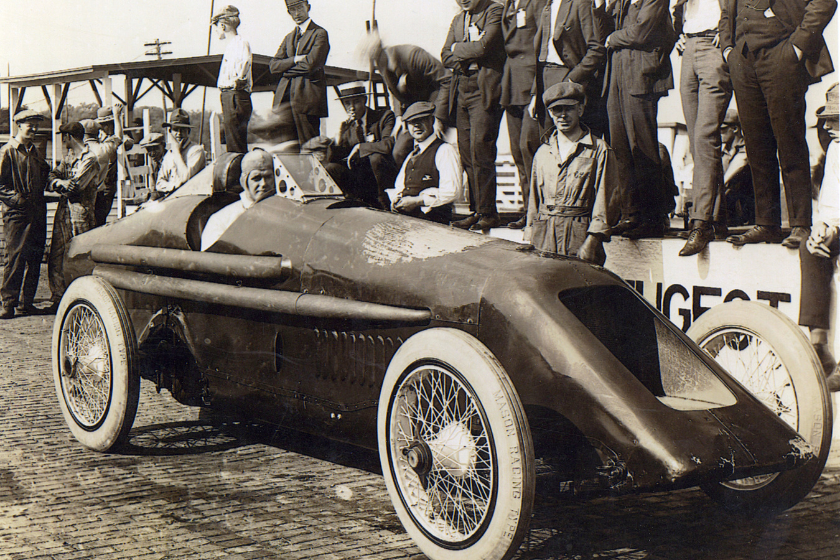 1921: Tommy Milton — Louis Chevrolet — No. 2 Frontenac
1922: Jimmy Murphy — Jimmy Murphy — No. 35 Duesenberg
1923: Tommy Milton — H.C.S. Motor Company — No. 1 Miller
1924: Lora L. Corum/Joe Boyer — Duesenberg — No. 15 Duesenberg
1925: Peter DePaolo — Duesenberg — No. 12 Duesenberg
1926: Frank Lockhart — Peter Kreis — No. 15 Miller
1927: George Souders — William S. White — No. 32 Duesenberg
1928: Louis Meyer — Alden Sampson II — No. 14 Miller
1929: Ray Keech — M. A. Yagle — No. 2 Miller
1930: Billy Arnold — Harry Hartz — No. 4 Summers
1931-1940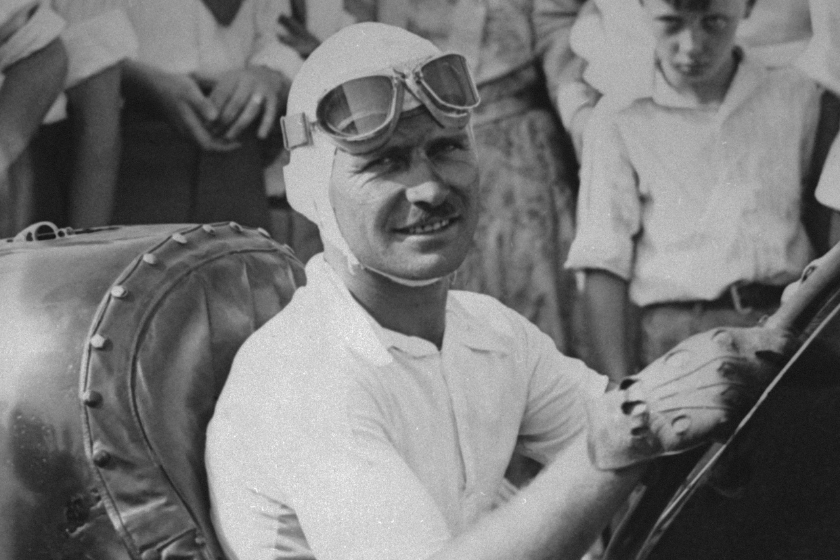 1931: Louis Schneider — B. L. Schneider — No. 23 Stevens
1932: Fred Frame — Harry Hartz — No. 34 Wetteroth
1933: Louis Meyer — Louis Meyer — No. 36 Miller
1934: Bill Cummings — H. C. Henning — No. 7 Miller
1935: Kelly Petillo — Kelly Petillo — No. 5 Wetteroth
1936: Louis Meyer — Louis Meyer — No. 8 Stevens
1937: Wilbur Shaw — Wilbur Shaw — No. 6 Shaw
1938: Floyd Roberts — Lou Moore — No. 23 Wetteroth
1939: Wilbur Shaw — Boyle Racing Headquarters — No. 2 Maserati
1940: Wilbur Shaw — Boyle Racing Headquarters — No. 1 Maserati
1941-1950
1941: Floyd Davis/Mauri Rose — Lou Moore — No. 16 Wetteroth
1942: Races skipped during World War II
1943: Races skipped during World War II
1944: Races skipped during World War II
1945: Races skipped during World War II
1946: George Robson — Thorne Engineering — No. 16 Adams
1947: Mauri Rose — Lou Moore — No. 27 Deidt
1948: Mauri Rose — Lou Moore — No. 3 Deidt
1949: Bill Holland — Lou Moore — No. 7 Deidt
1950: Johnnie Parsons — Kurtis Kraft — No. 1 Kurtis Kraft
1951-1960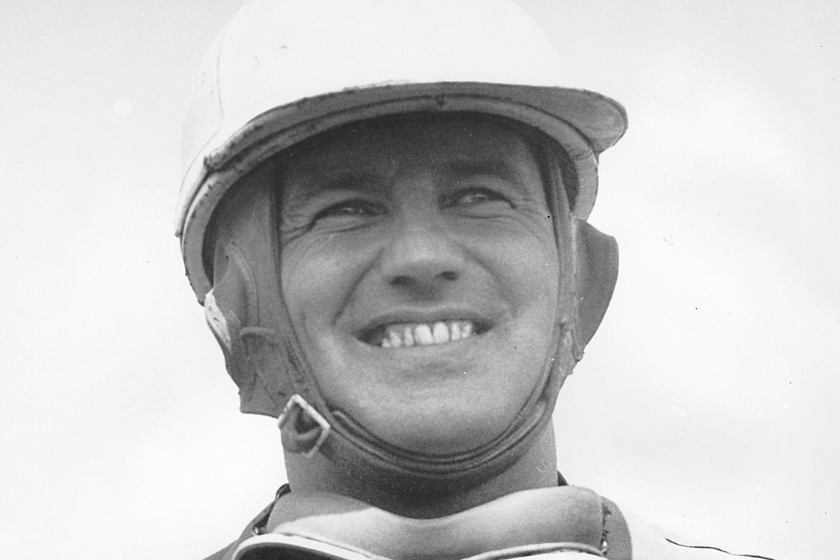 1951: Lee Wallard — Murrell Belanger — No. 99 Kurtis Kraft
1952: Troy Ruttman — J. C. Agajanian — No. 98 Kuzma
1953: Bill Vukovich — Howard B. Keck — No. 14 Kurtis Kraft
1954: Bill Vukovich — Howard B. Keck — No. 14 Kurtis Kraft
1955: Bob Sweikert — John Zink — No. 6 Kurtis Kraft
1956: Pat Flaherty — John Zink — No. 8 Watson
1957: Sam Hanks — George Salih — No. 9 Salih
1958: Jimmy Bryan — George Salih — No. 1 Salih
1959: Rodger Ward — Leader Cards — No. 5 Watson
1960: Jim Rathmann — Ken-Paul — No. 4 Watson
1961-1970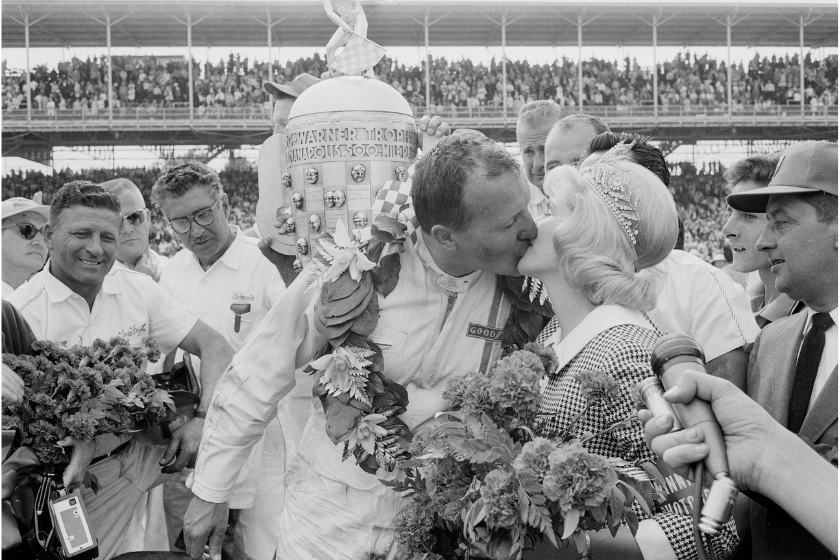 1961: A. J. Foyt — Bignotti-Bowes Racing — No. 1 Trevis
1962: Rodger Ward — Leader Cards — No. 3 Watson
1963: Parnelli Jones — J. C. Agajanian — No. 98 Watson
1964: A. J. Foyt — Ansted-Thompson Racing — No. 1 Watson
1965: Jim Clark — Team Lotus — No. 82 Lotus
1966: Graham Hill — Mecom Racing Team — No. 24 Lola
1967: A. J. Foyt — Ansted-Thompson Racing — No. 14 Coyote
1968: Bobby Unser — Leader Cards — No. 3 Eagle
1969: Mario Andretti — STP Corporation — No. 2 Hawk
1970: Al Unser — Vel's Parnelli Jones Ford — No. 2 Colt
1971-1980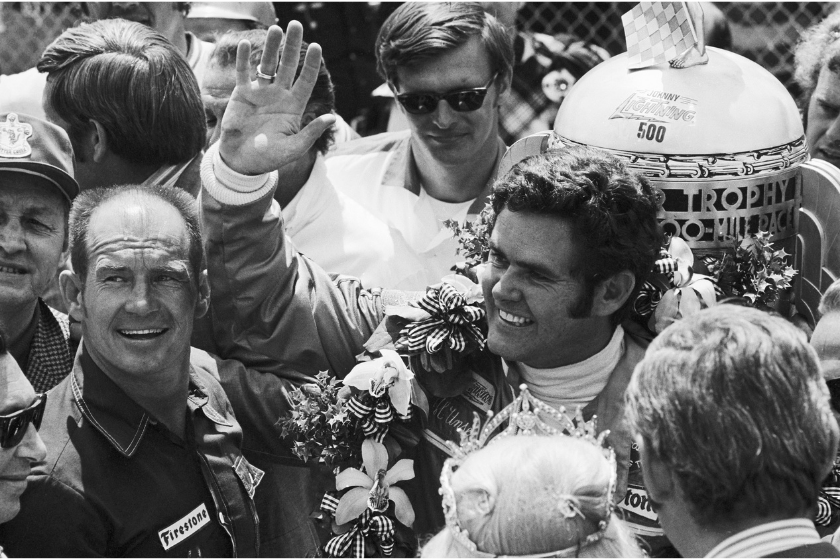 1971: Al Unser — Vel's Parnelli Jones Ford — No. 1 Colt
1972: Mark Donohue — Roger Penske Enterprises — No. 66 McLaren
1973: Gordon Johncock — Patrick Racing Team — No. 20 Eagle
1974: Johnny Rutherford — Bruce McLaren Motor Racing — No. 3 McLaren
1975: Bobby Unser — All American Racers — No. 48 Eagle
1976: Johnny Rutherford — Bruce McLaren Motor Racing — No. 2 McLaren
1977: A. J. Foyt — A. J. Foyt Enterprises — No. 14 Coyote
1978: Al Unser — Chaparral Racing — No. 2 Lola
1979: Rick Mears — Penske Racing — No. 9 Penske
1980: Johnny Rutherford — Chaparral Racing — No. 4 Chaparral
1981-1990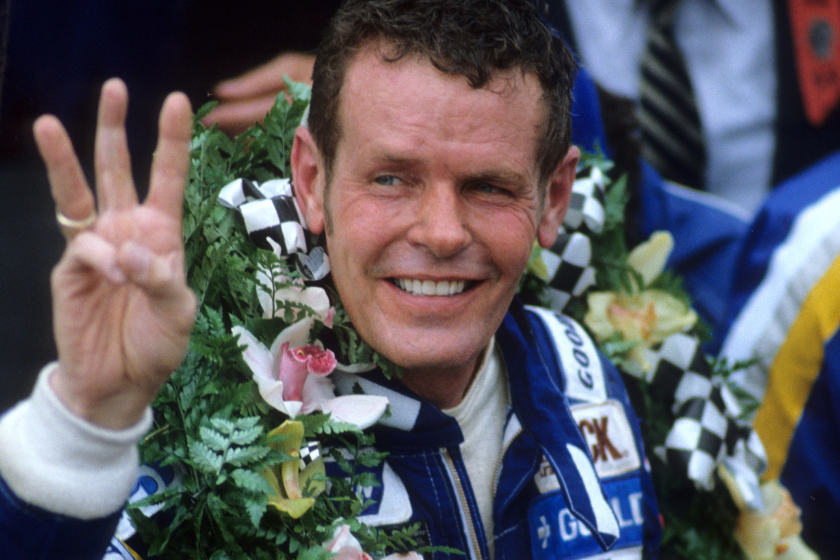 1981: Bobby Unser — Penske Racing — No. 3 Penske
1982: Gordon Johncock — STP Patrick Racing Team — No. 20 Wildcat
1983: Tom Sneva — Bignotti-Cotter — No. 5 March
1984: Rick Mears — Penske Cars — No. 6 March
1985: Danny Sullivan — Penske Cars — No. 5 March
1986: Bobby Rahal — Truesports — No. 3 March
1987: Al Unser — Penske Racing, Incorporated — No. 25 March
1988: Rick Mears — Penske Racing, Incorporated — No. 5 Penske
1989: Emerson Fittipaldi — Patrick Racing, Incorporated — No. 20 Penske
1990: Arie Luyendyk — Doug Shierson Racing — No. 30 Lola
1991-2000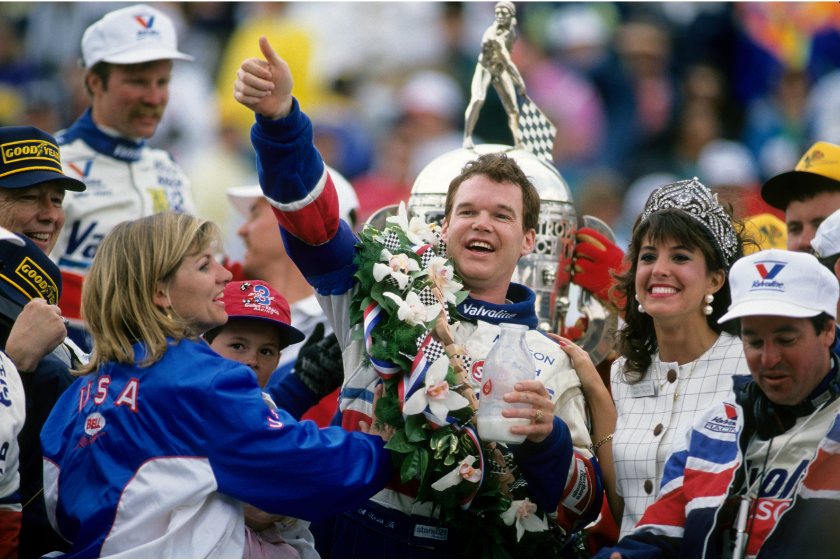 1991: Rick Mears — Penske Racing, Incorporated — No. 3 Penske
1992: Al Unser Jr. — Galles-Kraco Racing — No. 3 Galmer
1993: Emerson Fittipaldi — Penske Racing, Incorporated — No. 4 Penske
1994: Al Unser Jr. — Penske Racing, Incorporated — No. 31 Penske
1995: Jacques Villeneuve — Team Green — No. 27 Reynard
1996: Buddy Lazier — Hemelgarn Racing — No. 91 Reynard
1997: Arie Luyendyk — Treadway Racing — No. 5 G Force
1998: Eddie Cheever — Team Cheever — No. 51 Dallara
1999: Kenny Brack — A. J. Foyt Enterprises — No. 14 Dallara
2000: Juan Pablo Montoya — Target Chip Ganassi Racing — No. 9 G Force
2001-2010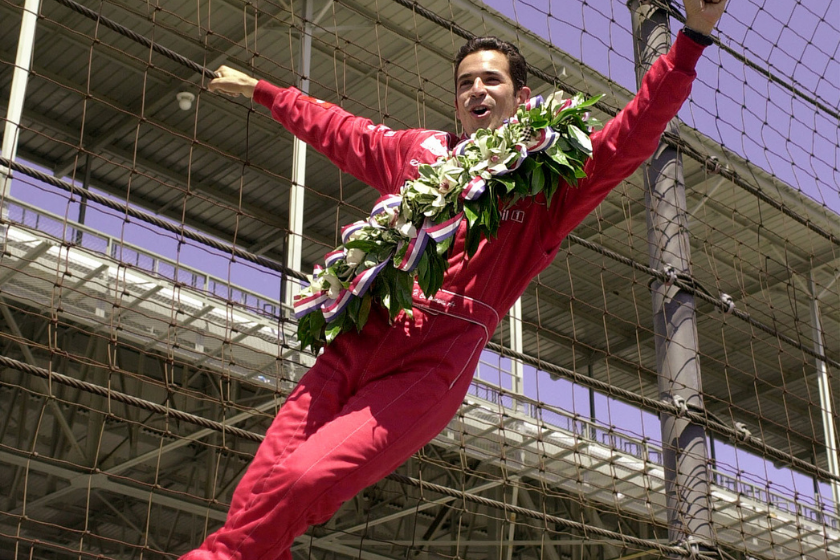 2001: Helio Castroneves — Marlboro Team Penske — No. 68 Dallara
2002: Helio Castroneves — Marlboro Team Penske — No. 3 Dallara
2003: Gil de Ferran — Marlboro Team Penske — No. 6 Panoz G Force
2004: Buddy Rice — Rahal Letterman Racing — No. 15 Panoz G Force
2005: Dan Wheldon — Andretti Green Racing — No. 26 Dallara
2006: Sam Hornish Jr. — Marlboro Team Penske — No. 6 Dallara
2007: Dario Franchitti — Andretti Green Racing — No. 27 Dallara
2008: Scott Dixon — Target Chip Ganassi Racing — No. 9 Dallara
2009: Helio Castroneves — Marlboro Team Penske — No. 3 Dallara
2010: Dario Franchitti — Target Chip Ganassi Racing — No. 10 Dallara
2011-2021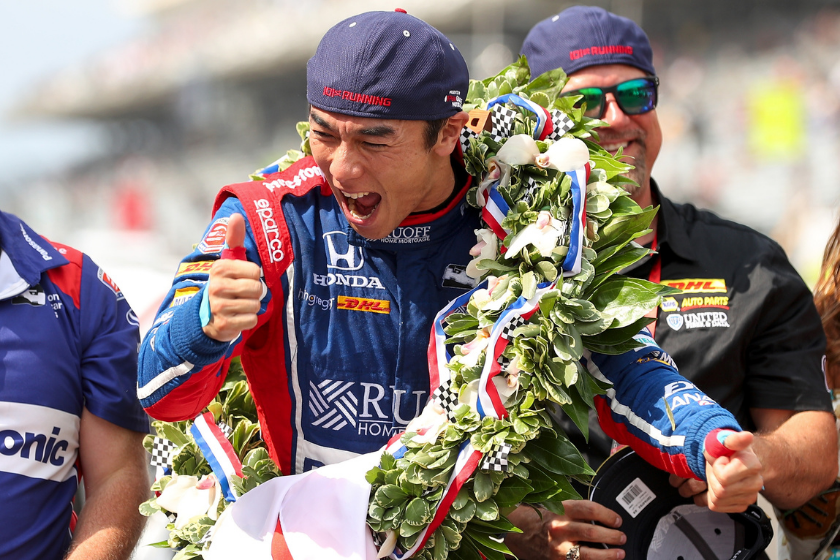 2011: Dan Wheldon — Bryan Herta Autosport — No. 98 Dallara
2012: Dario Franchitti — Target Chip Ganassi Racing — No. 50 Dallara
2013: Tony Kanaan — KV Racing Technology — No. 11 Dallara
2014: Ryan Hunter-Reay — Andretti Autosport — No. 28 Dallara
2015: Juan Pablo Montoya — Team Penske — No. 2 Dallara
2016: Alexander Rossi — Andretti Herta Autosport — No. 98 Dallara
2017: Takuma Sato — Andretti Autosport — No. 26 Dallara
2018: Will Power — Team Penske — No. 12 Dallara
2019: Simon Pagenaud — Team Penske — No. 22 Dallara
2020: Takuma Sato — Rahal Letterman Lanigan Racing — No. 30 Dallara
2021: Helio Castroneves — Meyer Shank Racing — No. 06 Dallara
Related Videos