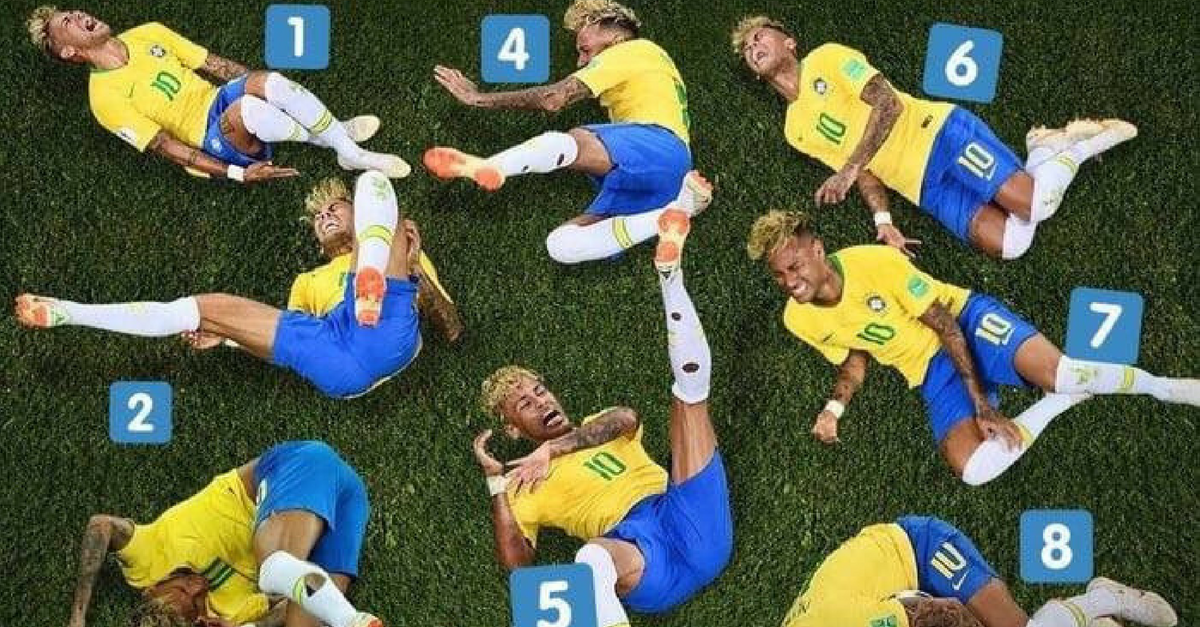 @TyeWilkerson via Twitter
@TyeWilkerson via Twitter
In a Round of 16 World Cup 2018 win over Mexico, Brazil's all-world striker Neymar's right ankle was stepped on by Mexico defender Miguel Layún, in what seemed like an accident, sending Neymar writhing on the ground for some time.
Layún, a FC Porto defender during the club season, has since received death threats against he and his family online.
Here's another Neymar flop that, contrary to Neymar's reaction, didn't require an immediate hospitalization:
The 26-year-old Brazilian forward is becoming infamous for over-exaggeration following a foul. The former Barcelona and current Paris-Saint Germain player is one of the world's best players and top goal scorers. Neymar has netted 57 goals in 89 international appearances for Brazil, trailing only Brazilian legends Ronaldo and Pelé.
When Brazil takes on Belgium in the World Cup Quarterfinals, we'll see what else the Brazilian soccer star has in store.
In classic fashion, however, the Internet hasn't let Neymar forget his theatrics.
Exhibit A: These young soccer player's practice Neymar's move: 
There's also this KFC commercial, sending #NeymarRolling trending:
Honestly, this one's a tough call:
The NBA flop versus the soccer flop: Could you imagine these two on one team?
This stuff is gold:
https://www.youtube.com/watch?v=tM52AWk-k3w
Today, as always, the Internet remains undefeated: