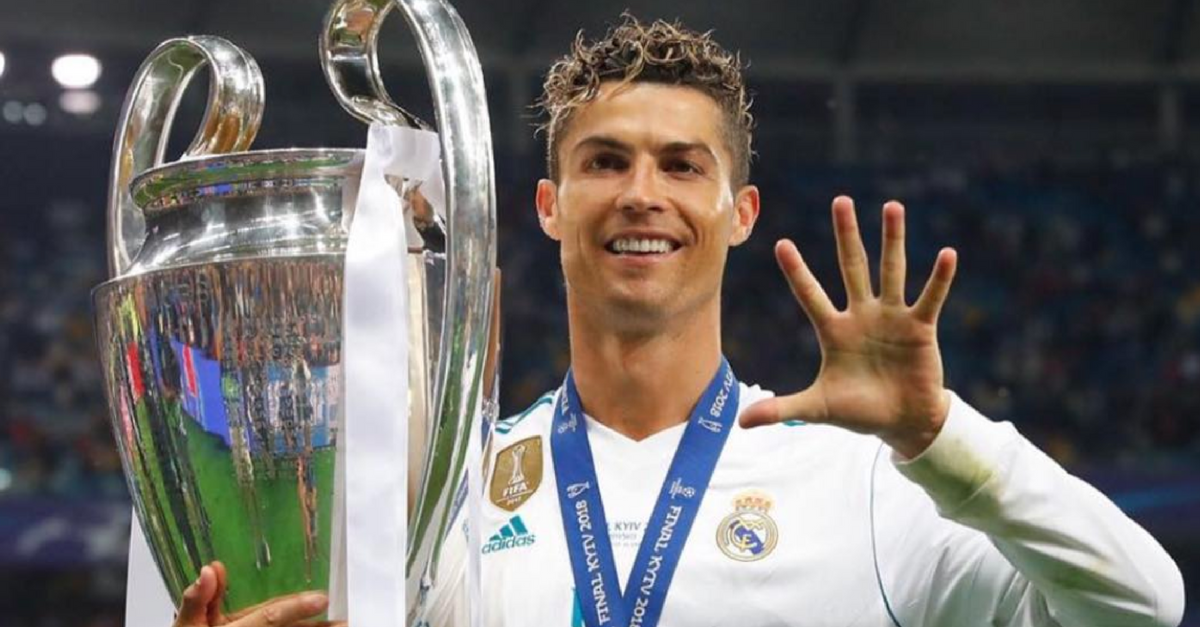 Instagram: @cristiano
The 2018 World Cup semifinals are supposed to be dominating soccer headlines around the world. Leave it to one of the game's most popular and polarizing superstars to steal the show.
Cristiano Ronaldo, the reigning Ballon d'Or winner, is leaving Real Madrid for the Italian club Juventus for a reported $117 million transfer fee.
The rumors of a transfer swirled for a few days following Ronaldo's Portugal team elimination from the World Cup by Uruguay on June 30. Now, the rumors have come true.
"These years at Real Madrid, and in this city of Madrid, have been possibly the happiest of my life," Ronaldo said in a statement. "I only have feelings of enormous gratitude for this club, for this hobby, and for this city. I can only thank all of them for the love and affection I have received.
"However, I believe that the time has come to open a new stage in my life and that is why I have asked the club to accept transferring me. I feel that way and I ask everyone, and especially our followers, to please understand me."
It the end of an era for the 33-year-old Portuguese star in Spain, and what a treat it has been.
In nine years with the club, Ronaldo became the top scorer in Real Madrid history with 451 goals in 438 games, captured 16 titles, and won four Gold Balls and three Gold Boots, among many other awards. Real Madrid has won the last three Champions League titles.
"Today Real Madrid wants to express its gratitude to a player who has proved to be the best in the world and who has marked one of the most brilliant times in the history of our club and world," the club released in a statement. "Beyond the conquered titles, the trophies achieved and triumph achieved in the playing fields during these 9 years, Cristiano Ronaldo has been an example of dedication, work, responsibility, talent, and improvement.
"Real Madrid will always be your home."
https://www.youtube.com/watch?v=pl8o6Ae5Rx
Ronaldo is now set to take his talents to Italy and join Juventus, who have won the Serie A title in seven consecutive seasons.
Still, as a new chapter begins, one of the best players in the world made sure to know exactly what his old home means to me.
"Real Madrid has conquered my heart, and that of my family, and that is why more than ever I want to say thank you: thanks to the club, the President, the directors, my colleagues, all the technicians, doctors, physios and incredible workers that make everything work and that are pending every detail tirelessly," Ronaldo said.
 "Thank you infinitely once more to our fans and thanks also to Spanish Football. During these 9 exciting years I have had great players in front of me. My respect and my recognition for all of them.
 "I have reflected a lot and I know that the time has come for a new cycle. I'm leaving but this shirt, this shield and the Santiago Bernabéu will continue to always feel as my own wherever I am."
Let the next chapter begin.