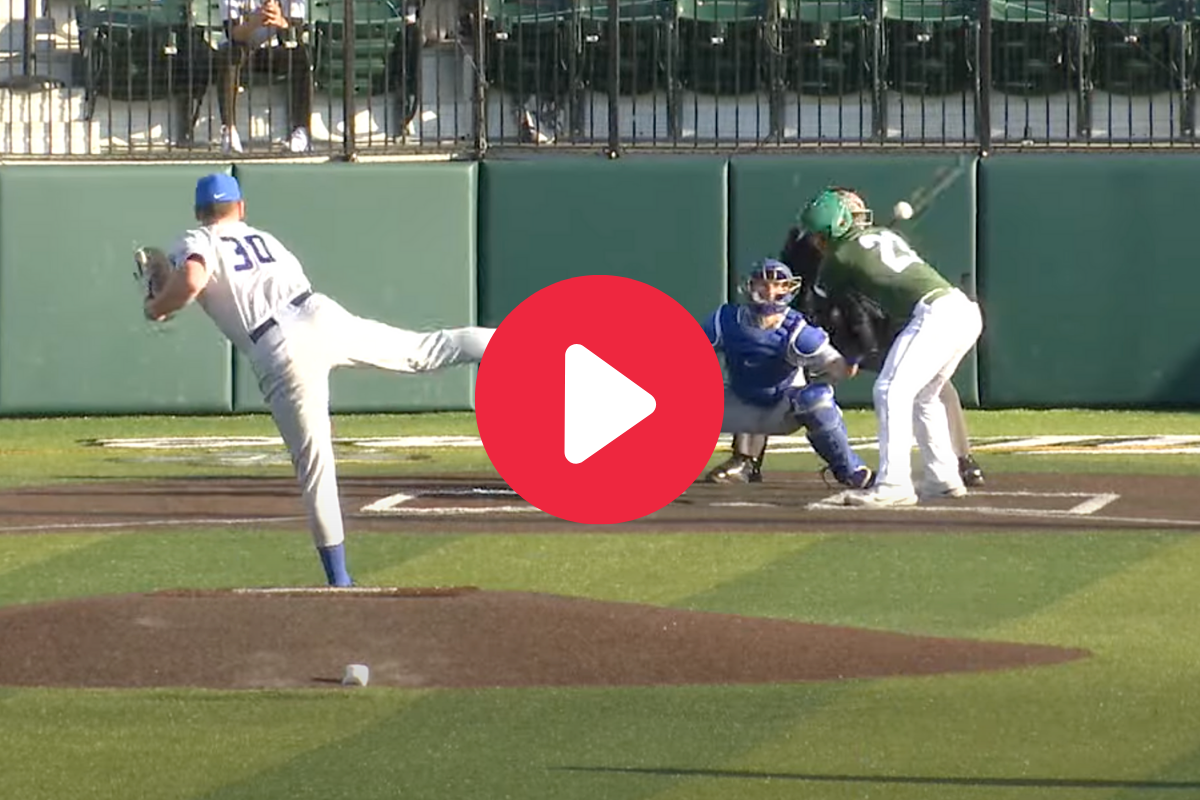 Screenshot from YouTube: Tulane Green Wave
Bunting is hard. Players are taught from a young age if they square around that a bunt better be ?perfect or foul.? At least that?s how I remember it.
I?m not talking about a sacrifice bunt. I?m talking about what Juan Pierre perfected over his career: the bunt single. Today?s game has placed emphasis on the home run, which has all but eliminated small ball.
If bunting for a hit is rare, then dropping one down for a single behind the back on accident is even more rare.
Luis Aviles' Behind-The-Back Bunt
RELATED: Softball Player?s ?Behind-The-Back? Bunt is the Greatest Ever
I?ve seen a behind-the-back bunt before, but I?ve never seen one done accidentally.
Tulane catcher Luis Aviles stepped to the plate in the first inning of a game against Memphis. With runners on first and second and one out, he ducked out of the way of an 0-2 pitch heading for his head.
His bat, however, did not get out of the way.
Aviles accidentally laid down a perfect bunt down the third-base line and made it to first easily. He couldn?t have bunted it better if he was squaring around regularly. Kudos to him for having the awareness to run after realizing what just happened.
Let?s see Juan Pierre do that.
?I was just as shocked as everyone else was,? he said in a postgame interview.
?That made me bust a gut up at first base. That was awesome.?
Aviles? bunt began going viral after the game. MLB?s Cut4 posted the video to their Instagram account, where it racked up more than 200,000 views.
Former MLB outfielder Shane Victorino commented on it, ?Thats a KNOCK.?
Indeed. That?s one of the more impressive bunts you?ll ever see, and it?s the same thing as a line-drive single in the books.