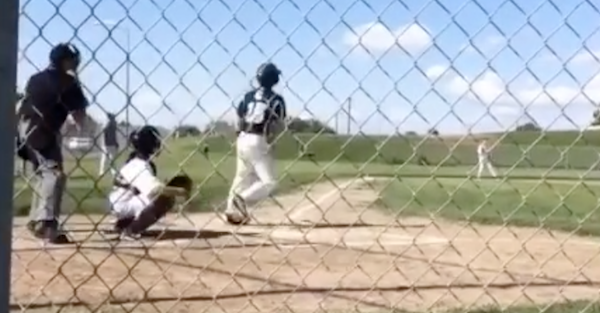 https://www.instagram.com/p/BFnT3pQlbto/
If opposing teams didn't dislike this kid before, they surely do now.
For all the talk of the sanctity of the game and playing baseball the right way, we here at FanBuzz are fans of bat flips and having a bit of fun.
This kid certainly had his fair share of fun on the diamond, blasting a home run, tossing his bat in the air and pointing to the crowd before hitting the running man.