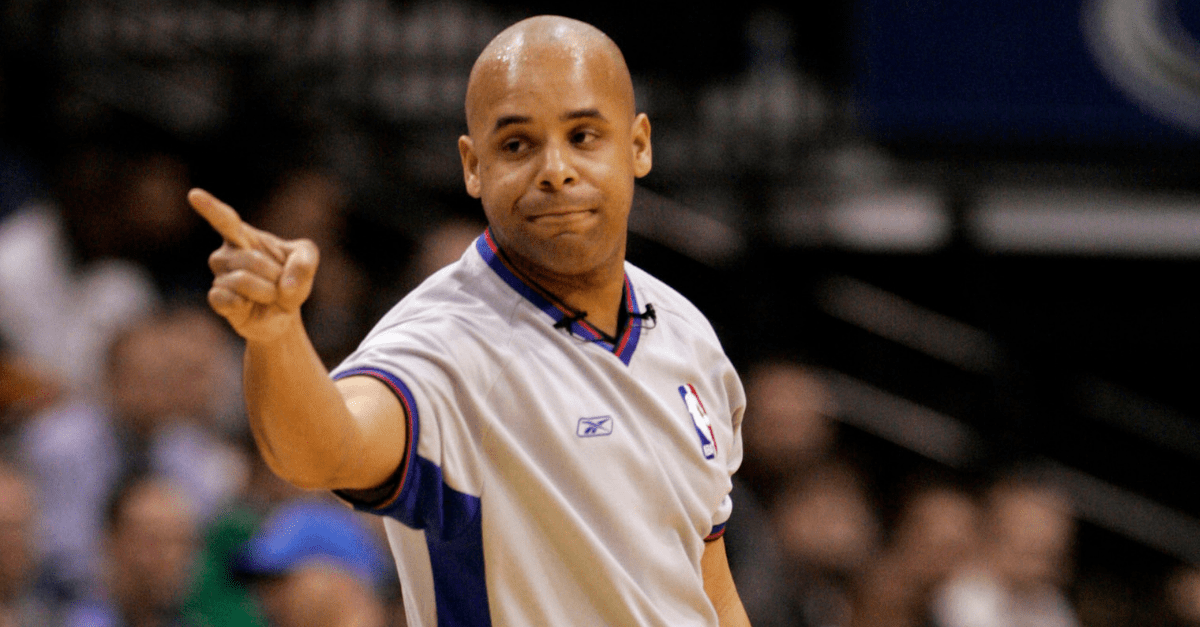 AP Photo/Tony Gutierrez
The Southeastern Conference definitely doesn?t lack drama these days. The Kentucky Wildcats are hot, some Ole Miss players decided to kneel during the national anthem, the Georgia Bulldogs lost a game because of a stuffed animal, and the LSU Tigers are back in the news with some more controversy.
Less than two weeks ago, a couple of missed calls overshadowed LSU?s buzzer-beating road win over Kentucky at Rupp Arena, and now a friendly whistle certainly helped the Tigers escape with an 82-80 overtime victory over the Tennessee Volunteers on Saturday afternoon at the Pete Maravich Assembly Center.
In a game that looked destined for another overtime after Vols guard Lamonte Turner missed a 3-pointer, Tigers point guard Javonte Smart was awarded two free throws with less than one second remaining. A foul was called on SEC Preseason Player of the Year Grant Williams with 0.6 left, and UT left Baton Rouge without the critical road win it wanted.
RELATED: Basketball Broadcaster Suspended for Calling a Player "King Kong"
There are plenty of reasons as to why Tennessee didn?t beat LSU, but Volunteers fans were quick to point to the one official who made the call at the end of the game in Louisiana.
Why? Well, because Anthony Jordan, the head referee for the ranked showdown, posted a picture holding up a LSU t-shirt while on a vacation abroad in Spain about five years ago.
Foul or not, this has controversy written all over it, especially when you are Tennessee fans and your team loses.
Thanks to CBS Sports reporter Barrett Sallee, as well as other media members and fans, there is also something else to note. Jordan supposedly blew his whistle 44 times. Of those calls, 29 of them were on Tennessee while 15 were on LSU. Additionally, the Tigers shot 31 free throws to the Vols? 16.
According to The Associated Press, Jordan has met with SEC officials and told them he didn?t mean to show favoritism to a particular school. The league, which does have a conflict-of-interest policy in place, responded with a statement Monday.
?[Anthony] Jordan has officiated at a high level in the SEC for 19 years, including 11 assignments in NCAA postseason tournaments. We do not find this social media post to be acceptable with our expectations and will proceed accordingly, while also acknowledging Mr. Jordan has a lengthy track record as a fair and impartial basketball official.?

? Official Statement Regarding Southeastern Conference Referee Anthony Jordan
A social media post from five years ago doesn?t make Jordan a corrupt official, especially with two decades in the same college basketball league under his belt. However, it will be interesting to see if the SEC will punish him at all, including removing Jordan from all LSU games moving forward.
The SEC is as tight as ever this year with Tennessee, Kentucky, and LSU in a three-way tie for first place. And as crazy as it sounds, a foul call with six-tenths of a second left and a pair of free throws could ultimately decide the title, too.
So did SEC official Anthony Jordan really show favoritism to LSU at the end of Saturday?s game? The entire world will find out what the league really thinks if and when a punishment is announced.
Regardless, it's not a pleasant look for the SEC.