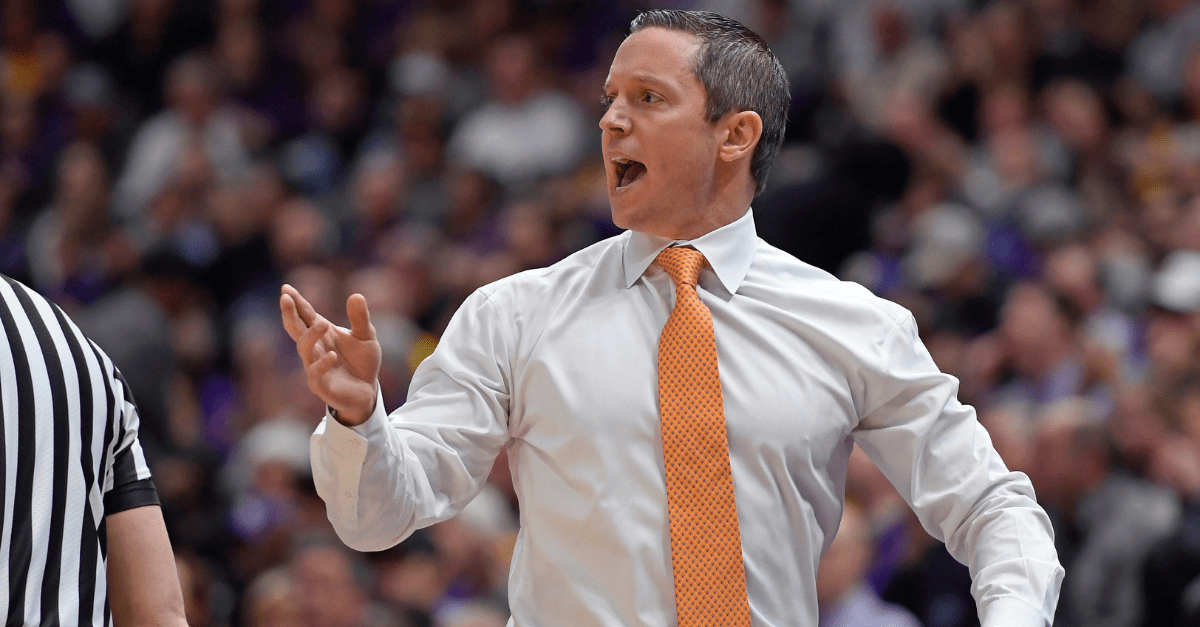 AP Photo/Bill Feig
March Madness is quickly approaching, and that means Zion Williamson dunks and Cinderella stories are nearing closer. It also means that it?s crunch time for bubble teams like the Florida Gators men's basketball team.
It seems like just yesterday that Chris Chiozza hit the buzzer beater that sent UF to the Elite Eight back in 2017, and the Gators may need some similar magic this year. But first, Florida needs to ensure they actually clinch a berth in the NCAA Tournament.
Some SEC teams are potential Final Four teams and locks to make the tournament ? namely LSU, Tennessee and the Kentucky Wildcats ? but the Gators currently find themselves right on the cusp. But there?s reason for optimism in Gainesville that UF will be dancing in March for a third-straight year and that?s because…
Florida is getting hot at the right time.
Related: Feast Your Eyes on These Awesome 1994 Florida Throwback Uniforms
The Gators ran off a four-game winning streak to bring their regular season record to 16-11. That number isn?t eye-popping, but the Gators feature one of the more tougher schedules around.
Wins against teams like Butler, LSU and Alabama (all inside the top-60 NET rankings) have boosted their resume while losses to Kentucky, Tennessee, Michigan State, Auburn, Florida State and Mississippi State (all top-30 NET rankings) don?t nearly look as bad.
Florida itself slots in at No. 31. KenPom.com ?a popular college basketball statistics website ? has the Gators at No. 29 largely in part because of UF?s 11th-ranked adjusted defensive efficiency. That?s a metric that determines how many points Florida would hold the average Division I offense to.
ESPN?s Bracketology provides a good outlook for the Gators as well. They?re a 10-seed in the latest update.
But head coach Mike White?s squad still has a few more opportunities to show it deserves a spot in the tournament. That includes some tough rematches at home against LSU and on the road against Kentucky. Don't fret, though, because…
Florida still plays Georgia and Vanderbilt.
Before that are two weaker opponents against Georgia and at Vanderbilt, two teams who combined are 1-27 in conference games this season. That?s encouraging if you ignore the fact that Florida hasn?t beaten the Commodores in Nashville since 2014.
Following a close win over Missouri, UF may only need to beat those two opponents to secure a bid in the NCAA Tournament. The Kentucky and LSU games may not matter all that much.
Florida features a mix of older players (seniors KeVaughn Allen, Kevarrius Hayes and Jalen Hudson) and younger players (freshmen Andrew Nembhard and Noah Locke), so maybe speed bumps should've been expected at the beginning of the season.
All that matters is they're jelling now. And as everyone knows, anything can happen during March Madness. The Gators just need to reach the first round first.