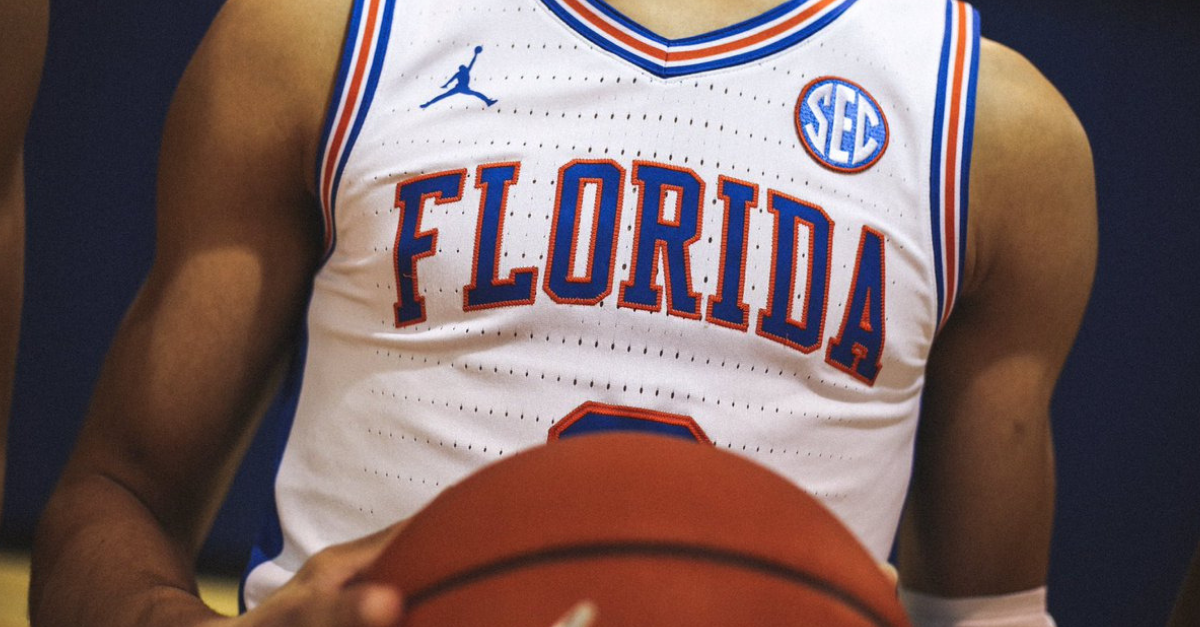 Twitter: @GatorsMBK
The Florida Gators basketball program has a ton of history. It may not rival the Dukes, Kentuckys, North Carolinas and UCLAs of college basketball, but UF has had its share of the spotlight.
The boys in orange and blue are one of just 15 programs with multiple national championships and one of six to ever win back-to-back titles (2006 and 2007).
Naturally, some of that history should be celebrated, which is exactly what will happen on February 23 at home against Missouri, when the Gators don these amazing Jordan Brand retro uniforms.
*Billy Mays voice* BUT WAIT, THERE?S MORE.
These awesome threads can be yours because they?re already for sale on the team?s website. That means you can pull one over your head, throw on a pair of J?s, and maybe an arm sleeve or headband, and instantly be the coolest cat on your neighborhood court.
The only stipulation is that you're going to have to keep checking the website because it seems they're currently sold out. Who's surprised, though?
Related: Tennessee Hoops Team Mocks Florida Fans After Receiving "Inhumane" Comments
The jerseys are part of Florida?s plan to commemorate the 1994 Final Four team ? the first time UF ever reached the Final Four. Welcomed to the O?Connell Center will be players and coaches from that team, including head coach Lon Kruger and starters Dan Cross, Craig Brown, Dametri Hill, Andrew DeClercq and Brian Thompson.
Not only is the team celebrating 25 years since that glorious season, it?s also paying homage to 100 seasons of Gator Basketball.
Considering UF?s current team has been underwhelming this year, and the fans (and their actions) have been more interesting than the play on the court, promotions like these are exciting.
And who wouldn?t wanna feel like Jason Williams dribbling down the court? Shooting jumpers like Bradley Beal? Blocking shots like Joakim Noah? Count me in for all of those.
Here?s to hoping the Gators can channel all of those past players and grab a win to celebrate the right way.