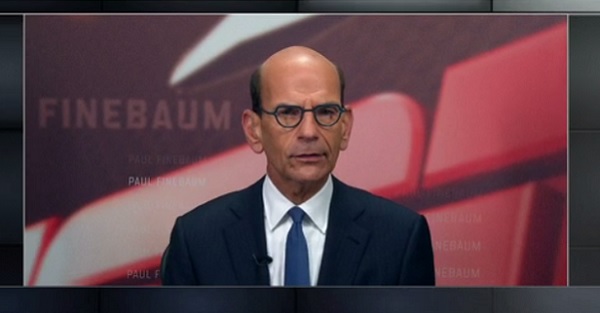 ESPN
Louisville is at the center of one of the biggest college sports scandals in recent memory. While the (vast) majority of attention is being paid to the basketball program and the ousting of Rick Pitino, the Cardinals might also have some football unrest on the horizon with head coach Bobby Petrino.
In short, many believe that Petrino could be on his way out in the (very) near future and ESPN's Paul Finebaum gave that belief a megaphone on Wednesday.
"Will Petrino bail? In my mind, he will. I've spoken to people today who believe that he will get out as soon as he can. Believe it or not, in spite of his past, he will find some places to go, perhaps not all that far away."
Petrino has never been shy about exiting a football team with haste (just ask the Atlanta Falcons) and the exit of Louisville AD Tom Jurich actually triggered a clause that lowered Petrino's buyout significantly to "just" $4.25 million.
There has never been a doubt about Petrino's abilities as an offensive football mind but his personality and off-field transgressions have made things a little more complicated and he might be looking for a quick, favorable exit for what looks to be a program in turmoil.
This is only Finebaum's opinion but the microscope is now on Bobby Petrino in a big way.