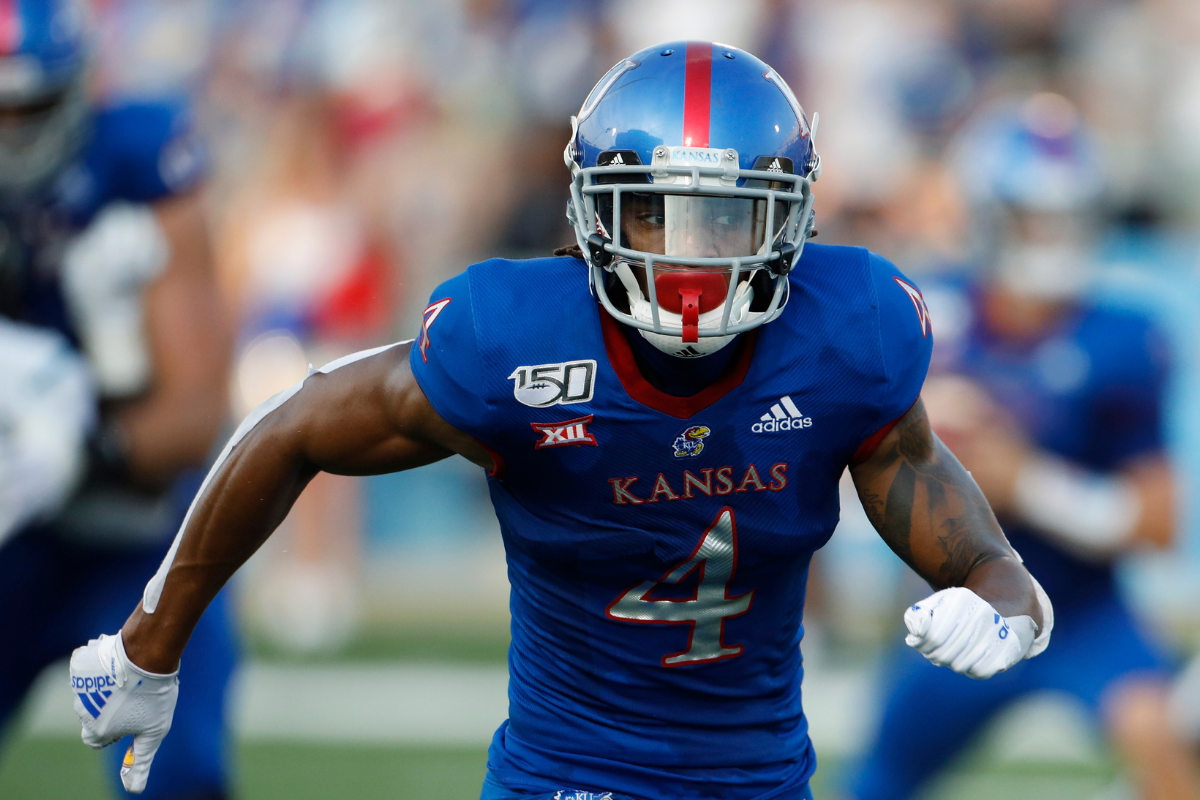 AP Photo/Colin E. Braley
To put it nicely, the Kansas Jayhawks are…not known for their college football program. They haven't reached a bowl game since 2008 and went winless during the 2020 season.
Despite the years of misfortune, wide receiver Andrew Parchment was a bright spot for the Jayhawks. He excelled at Cypress Bay High School in Fort Lauderdale, Fla., before moving to play for the hapless Big 12 program.
Unfortunately for KU, Parchment is onto greener pastures.
After entering the NCAA's Transfer Portal, he announced his decision to move to Tallahassee and play for the Florida State Seminoles.
Andrew Parchment Transfers to Florida State
RELATED: FSU Signs 300-Pound Tackle Named "Little Rod" for This Season
Florida State football's struggles have been well-documented, but they are still a historically successful program. Head coach Mike Norvell is trying to rebuild on the fly and has already landed some solid players.
The 'Noles have a new quarterback in McKenzie Milton, and Parchment may get the chance to catch some passes from the former UCF standout.
Last year was a rough one for the Seminoles, and while they aren't gunning for ACC supremacy just yet, they will be much more interesting and competitive in 2021.
WR Andrew Parchment Highlights 
Andrew Parchment has one year of eligibility remaining, and he is hoping to bring his experience with him. In 2019, the wideout totaled seven touchdowns as the focal point of the Jayhawks' offense.
After a solid (but not by his standards) performance against Coastal Carolina to start 2020, Parchment only played in six more games.
With a full return to health and a new year ahead of him, the Seminoles will be getting a playmaker who may find himself selected in the back end of the NFL Draft soon enough.
The former Kansas stud had the chance to come home. He took it and ran with it.