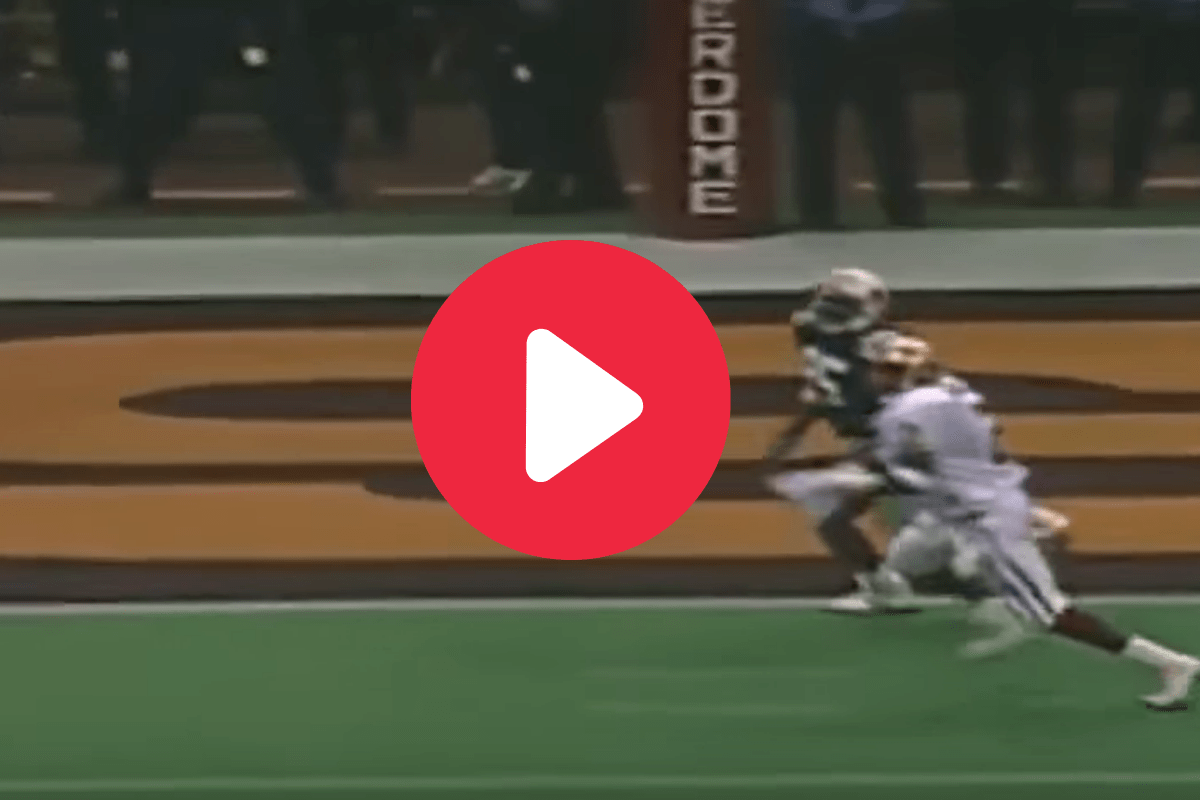 Screenshot from YouTube
Defensive back Deion Sanders was sure the 1989 Sugar Bowl between his Florida State Seminoles and the Auburn Tigers was going to be a tight matchup.
?It?s going to be close, it?s going to come right down to the end," he said. "I see a big play by Prime Time making the difference.?
This statement makes me question if Deion is a fortune teller.
Auburn was down seven and driving. They took a shot at the end zone, and there was Prime Time in prime position.
Deion Sanders' Sugar Bowl Interception
RELATED: Deion Sanders Trash Talked Clemson?s Coach, Then Housed a Punt 76 yards
FSU started out its season with a blowout loss to Miami. From that point on, head coach Bobby Bowden's team didn't lose a game.
Auburn's sole defeat was at the hands of LSU in the famous "Earthquake Game."
Each team's lone blemish earned them a date at the Superdome in New Orleans, Louisiana.
The Seminoles scored on their opening possession, an 84-yard drive capped by Dayne Williams' two-yard touchdown run.
The scoring went downhill.
FSU kicker Bill Mason hit two field goals. Auburn wide receiver Walter Reeves caught a touchdown pass from quarterback Reggie Slack.
Neither team could get on the board in the second half.
Backed up on their own four-yard line and with the game on the line late in the fourth quarter, Slack led the Tiger offense to the Florida State 22.
Five seconds left. The 11th win within reach.
Slack dropped back. He whipped the ball into a tight window, aiming for receiver Lawyer Tillman, who I'm assuming was called "JD" by his teammates.
Sanders sliced in front of Tillman at the goal line to intercept the pass.
The play sealed the victory for Florida State and an incredible college football career for the two-time All-American cornerback.
Prime time players make prime time plays. And who better to make a play in prime time on a Monday Night than Prime Time himself?