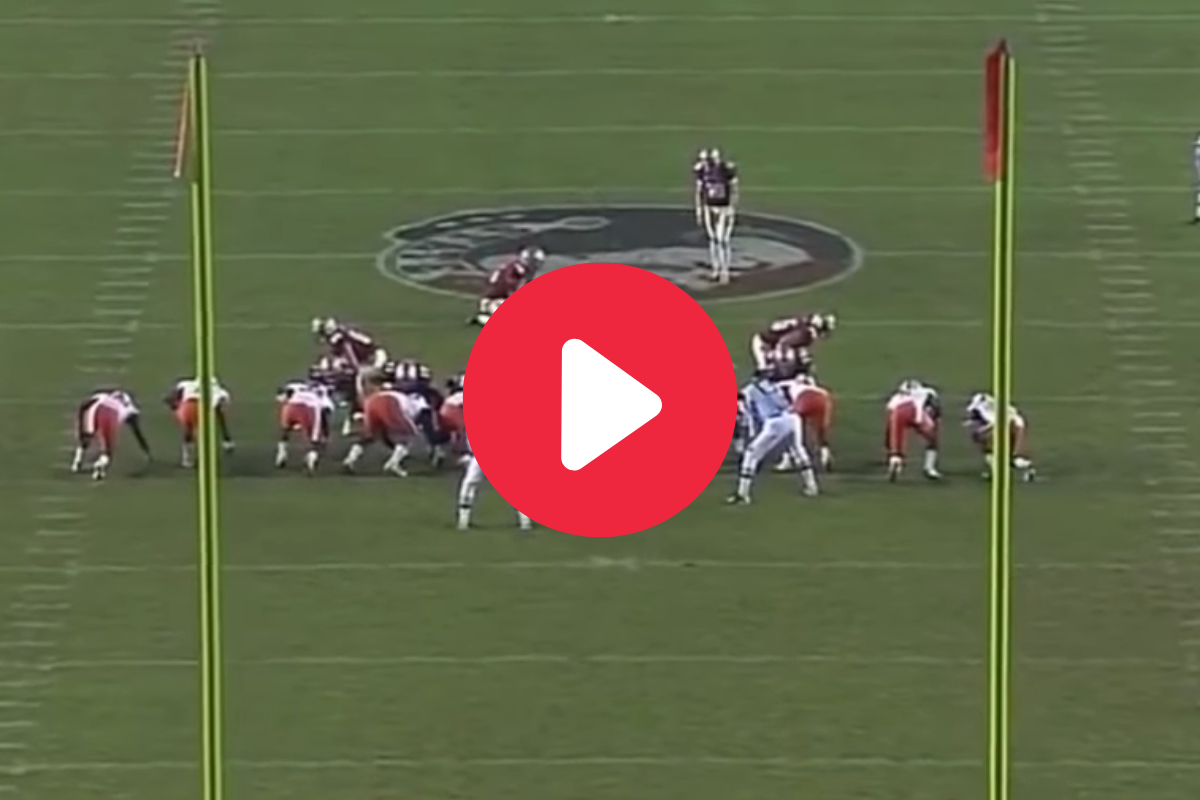 Screenshot from YouTube
The Florida State football team was in dire need of a win.
North Carolina and North Carolina State had stolen the previous two games by a combined six points.
Against the Clemson Tigers in 2010, FSU was in the thick of another close ACC matchup.
Knotted at 13 apiece with three seconds left on the clock, Florida State Seminoles kicker Dustin Hopkins trotted out for a field goal attempt.
Dustin Hopkins' Game-Winning FG vs. Clemson
RELATED: Dalvin Cook?s 26-Yard TD Run Extended FSU?s Winning Streak
Hopkins needed a 55-yard field goal to bring home the win. A whopping 55 yards is what stood between overtime and Doak Campbell Stadium losing its mind.
Hopkins had a straight look at the goal posts. No wind, just good vibes?and the pressure of 80,000 people's hopes and dreams on his leg.
The college football kicker calmly lined up the kick. He'd done this a million times in practice.
The snap and hold are good. Hopkins boots the ball. It's on line. It has the distance. It's good!
Looking back, the kick was never in doubt. Hopkins crushed it. It would've been good from at least 60 yards. Some say the ball is still going to this day.
The game-winning field goal capped a busy night for the placekicker. He scored FSU's only points of the night with a 28-yard field goal in the first quarter and a 39-yarder in the third. It wasn't until quarterback E.J. Manuel's 8-yard touchdown run in the fourth quarter that another Seminole put points on the board.
Kickers are their own breed. They live in a niche world on the football field that only a few can relate to. It's like being a pitcher in the midst of a perfect game where nobody talks to you out of fear of messing you up. It can be lonely out there until you knock home a 55-yard game-winner. The view from your teammates' shoulders is worth it.
Dustin Hopkins was the king of Tallahassee that night.