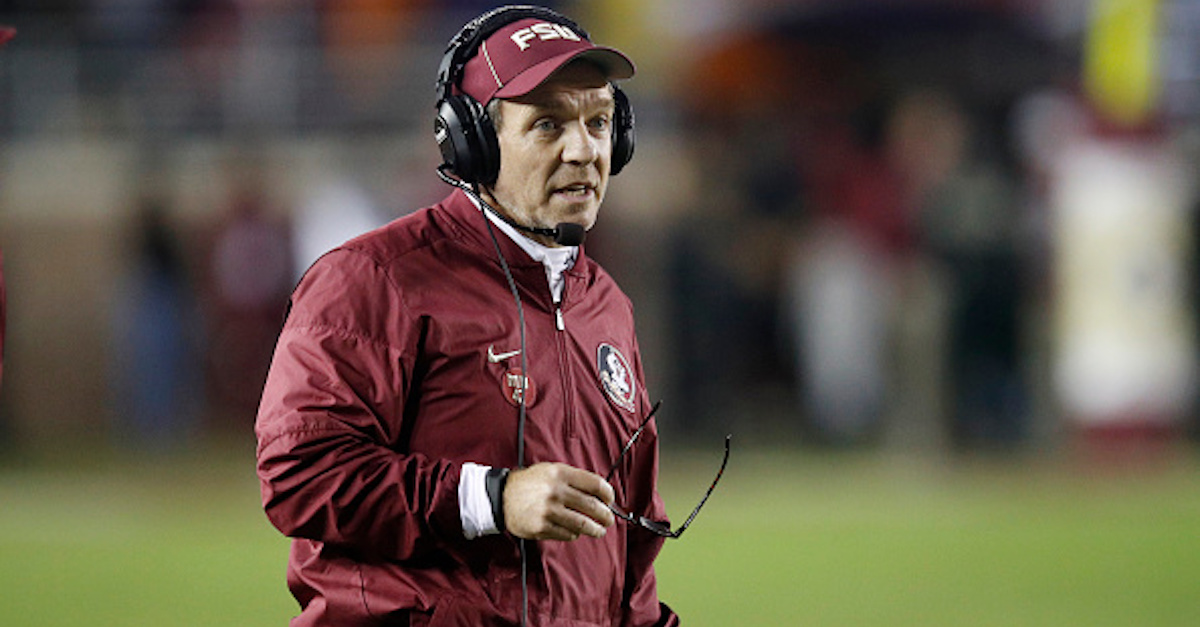 Joee Robbins/Getty Images
TALLAHASSEE, FL - NOVEMBER 26: Head coach Jimbo Fisher of the Florida State Seminoles looks on during the game against the Florida Gators at Doak Campbell Stadium on November 26, 2016 in Tallahassee, Florida. Florida State defeated Florida 31-13. (Photo by Joe Robbins/Getty Images)
Florida State fans certainly didn't appreciate the way Jimbo Fisher left the school to take a lucrative deal with Texas A&M. Fisher took his shot at the school for a perceived lack of funding for his program while the president sniped back at him as well. John Thrasher, the aforementioned president, took yet another swipe at Fisher during one of his speaking engagements with FSU alumni.
That is a direct response to Fisher wanting more money for separate football facilities and complaining about not being able to pay assistant coaches, among other things. However, his paying the assistants wasn't the issue as much as it was the actual coaches he was paying to make the team better.
The Seminoles have already moved on as they are now employing Willie Taggart as the head coach and will probably be just fine as he is a solid, if not good coach.
[h/t 247Sports]