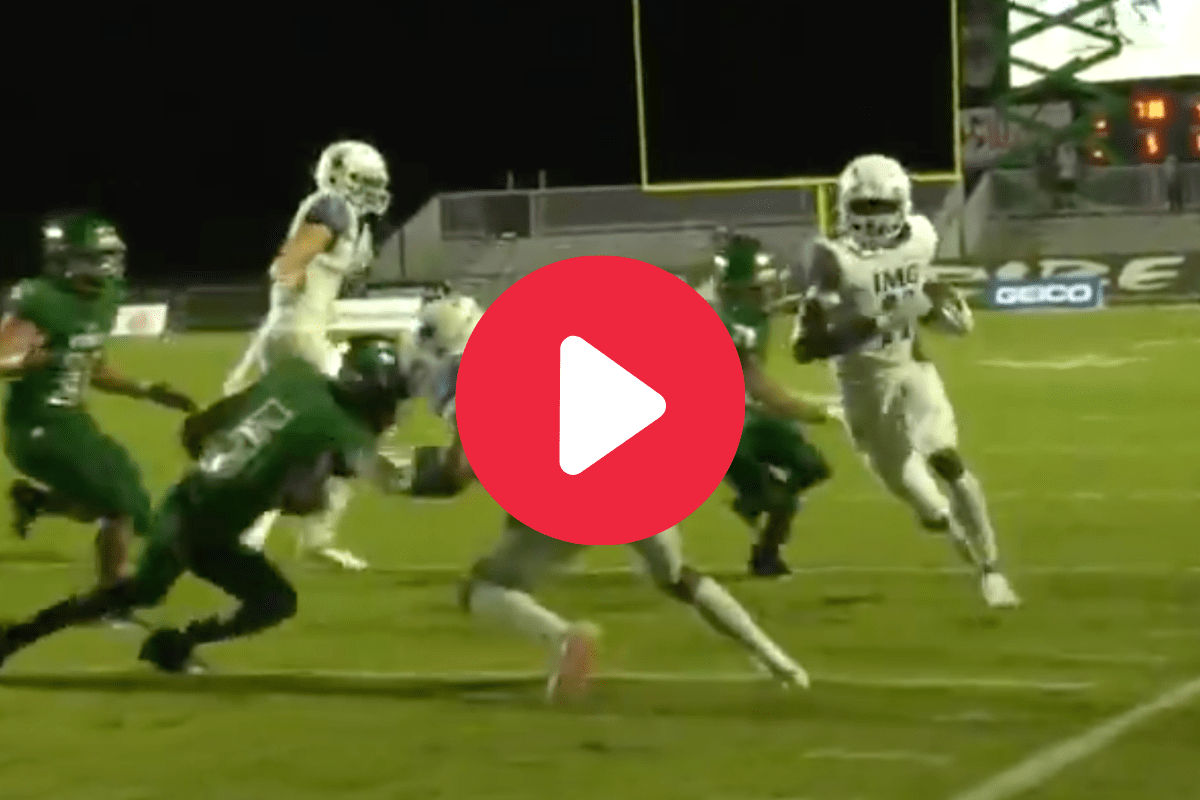 Screenshot from Twitter
The Florida State Seminoles have produced plenty of playmakers in their long and storied history. FSU fans are hoping that wide receiver Malik McClain could be the next one.
McClain did not have the prototypical high school experience. Originally from Alabama, he was talented enough to play for IMG Academy in a COVID-altered 2020 season.
He brings one of the highest ceilings to FSU's 2021 recruiting class, and the signee's time in Tallahassee has the potential to be explosive.
Malik McClain Commits to Florida State
RELATED: 4-Star DB Hunter Washington Immediately Lifts FSU's Secondary
It was not always a foregone conclusion that Malik McClain would sign with FSU.
Before the Early Signing Period, he actually de-committed from the program but re-committed just days later.
The roller coaster ride was a short one, but there was a real possibility that he was going somewhere else.
Alabama, Arkansas, Central Michigan, Georgia Tech, Miami, Ole Miss, Penn State, and Texas A&M all reached out to McClain, but he decided to stick with head coach Mike Norvell.
FSU WR coach Ron Dugans cultivated a relationship with McClain and helped the Noles land the wideout. Together with fellow receiver Joshua Burrell, Florida State may be able to escape from their perpetual rut on offense.
Malik McClain Highlights
Malik McClain possesses "big play" potential. At 6-foot-4, he is an outside threat that can stretch the field and turn deep passes into touchdowns. He is fast enough to beat opposing cornerbacks and make tight, contested catches.
IMG is no stranger to the playoffs, so McClain has experience in high-pressure situations.
247Sports tabs McClain as a four-star prospect. Although some recruiting analysts aren't sold on his NFL potential, things could change, especially if he's trusted enough to get reps early in his NCAA career.
The ACC has run through Clemson for several years, and FSU's ascent isn't an imminent one. However, players like Malik McClain make it easier to squint and see a light at the end of the tunnel for 'Noles fans, no matter how dim it may be.