There is no disputing Roberto Aguayo's college football kicking abilities. While playing for the Florida State Seminoles, he became the most accurate kicker in NCAA history (converting 267 of 276 field goal attempts and extra points), won the 2013 Lou Groza Award and earned three First-Team All-American honors.
The FSU legend ranks right next to Sebastian Janikowski in terms of special teams players and was drafted as such. Aguayo was taken in the second round of the 2016 NFL Draft by the Tampa Bay Buccaneers ahead of names like Dallas Cowboys QB Dak Prescott and Miami Dolphins wideout Tyreek Hill, and his brother Ricky Aguayo took over in his place at FSU.
NFL fans know how the rest of his short-lived career followed. After an interesting set of preseason games, Aguayo posted a horrendous rookie regular season campaign, finishing last in field goal percentages, and was waived by the Bucs in 2017. Just like that the best kicker in the ACC and all of college football was out of the NFL.
Aguayo received chances from the Chicago Bears, Carolina Panthers and Los Angeles Chargers, who chose Caleb Sturgis as their starter in 2018, but was never able to stick with a team after his first full season.
The 27-year-old second-round draft pick last signed a contract two years ago, but what is he up to now?
Roberto Aguayo Now: A Life After Football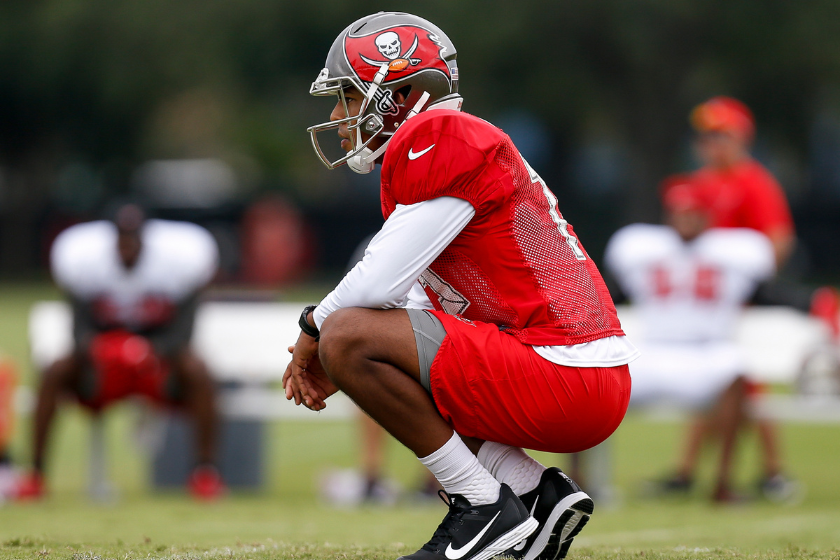 RELATED: 9 FSU Football Records That Will Never Be Broken
It may sound weird but the most accurate kicker in college football history pivoted to a completely different sport: golf.
In 2019, the Tampa Bay Times reported that Aguayo had accepted an internship position at PGA REACH, which is the charitable foundation for the PGA of America.
"I have a passion for golf," Aguayo said in PGA REACH's news release, per the TB Times. "I'm interested to see what golf can bring to me and what I can bring to golf. I'm thrilled to use this internship to expand my knowledge of the golf industry. I want to take my sports background and interaction with teammates on the field, and then apply it to meeting and working with more diverse people in the workplace."
As for a potential return to the NFL, the former second-round pick said he's ready for another shot. He last worked out for the New England Patriots in December 2020 and was signed to the Pats' practice squad. He was released by them in the offseason on June 17, 2021, after competing with Nick Folk and undrafted free agent Quinn Nordin.
"I know I can get back," Aguayo told Bleacher Report in 2019. "People are probably like: 'Oh, he's done. He can't do it anymore.' No. I did it at a high level in college.
"I never got a chance to show it again. I know I can. I'm hitting the ball well now. At the end of the day, it's a matter of opportunity."
As of 2021, it appears Aguayo started his own kicking academy called RA Kicking Academy in Tallahassee.
Roberto Aguayo's Wife
Aguayo briefly lived in Jupiter, Florida, before buying a house in Boca Raton in April 2020. He shares his time with his wife, Courtney Aguayo, and their two toy poodles, Groza and Stella.
Courtney and Roberto celebrated their three-year wedding anniversary on July 8 last year. However, he's appeared to delete all pictures with her from his Instagram, and she apparently deleted her profile.
According to Courtney's now-deleted Instagram profile, she graduated from Florida State University and is in school at Wake Forest University. She also owns Pure Barre, a fitness gym in Boca Raton.
On Valentine's Day in 2020, she shared a message about her husband.
"Happy Valentine's Day to the best hubby out there! Your heart shines through each and every day to every person that crosses your path. You are so kind, caring, selfless, and EXTREMELY patient (bless your heart) Love you SO much!!" she wrote on social media.
Plenty of NFL teams will likely need a placekicker at some point. Whether the Las Vegas Raiders, New York Jets, Seattle Seahawks, New Orleans Saints, Cleveland Browns, Denver Broncos, Green Bay Packers, Pittsburgh Steelers, Cincinnati Bengals or Miami Dolphins come calling, former FSU kicker Roberto Aguayo will likely be ready.
Until then, it looks like he's enjoying his new ventures.
This post was originally published on October 22, 2020.
Want More Sports News?
Get the biggest and best sports news sent directly to your inbox.