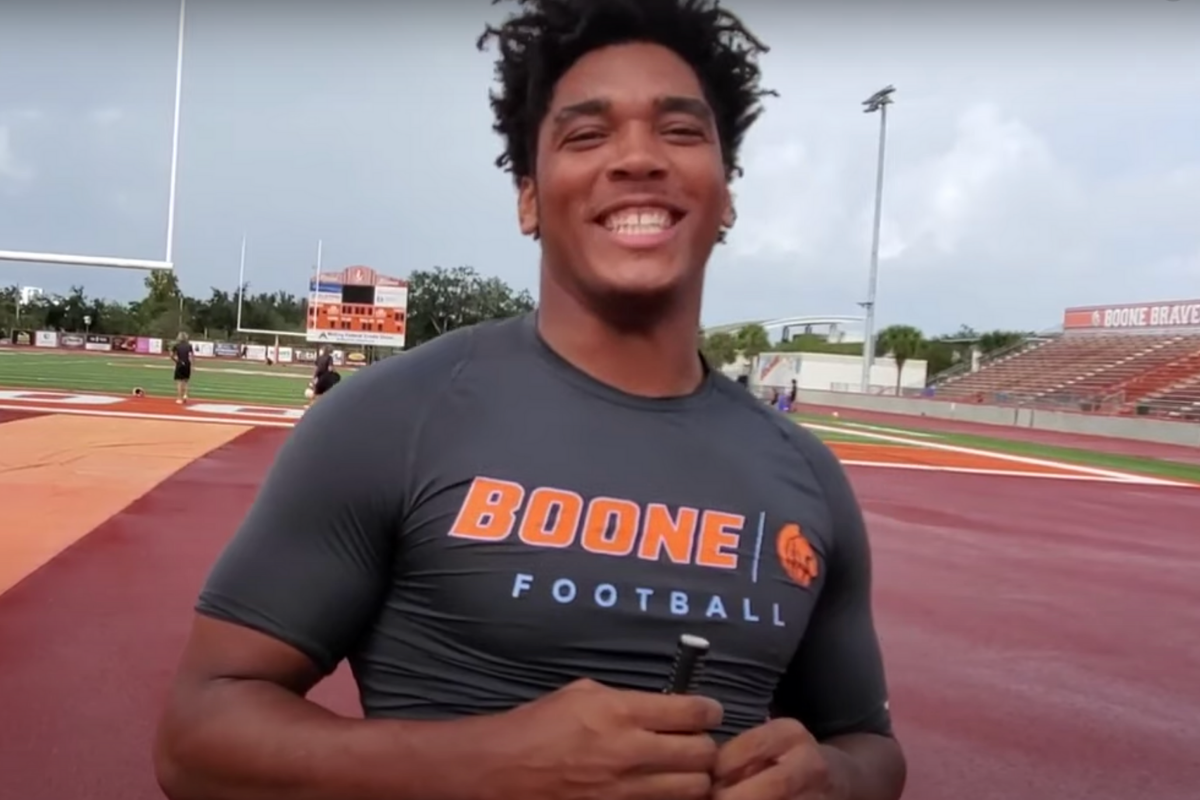 Screenshot from YouTube
Even though four-star defensive lineman Shambre Jackson may not have prominent name recognition yet, his on-field play speaks for itself. Jackson has suited up for Boone High School in Orlando for the last few seasons and has made an impression, whether it was at defensive end or defensive tackle.
Jackson received plenty of Division I offers but decided to stay in-state and play for the Florida State Seminoles in 2021.
Shambre Jackson Commits to Florida State 
RELATED: 4-Star WR Could Be FSU's Next Big Playmaker
The 'Noles haven't exactly been strong the last few seasons, so it makes sense that other teams attempted to recruit Jackson with the hopes that he'd flip.
Alabama, Arkansas, Auburn, Georgia, Georgia Tech, LSU, Miami, Ohio State, Oklahoma, Pittsburgh, South Carolina, Tennessee, Texas A&M, and UCF all reached out, but FSU won out. Jackson confirmed his commitment and signed during the Early Signing Period.
The Florida Gators were the runners-up for Jackson's services, so this could be considered a nice win for Mike Norvell's recruiting class. Signees have not flocked to Tallahassee in recent years, but perhaps the tides will be changing soon.
Shambre Jackson Highlights 
Shambre Jackson can match up anywhere on the defensive line and reach the quarterback. He is strong enough and has a high motor to succeed wherever he plays.
In 2019, Jackson accumulated 56 tackles and a whopping 14.5 sacks. Those are numbers you'd expect from a blue-chip prospect, so it is interesting seeing scouting reports that mention his day three NFL Draft projection.
Despite his versatility, Jackson will likely play strongside defensive end when he joins the Seminoles. Working with a college coaching staff will only make his game better.
FSU football has had its share of struggles over the last few seasons. Clemson's stranglehold on the ACC doesn't seem like it's letting up anytime soon, but players like Shambre Jackson will help shorten the gap between the two teams.