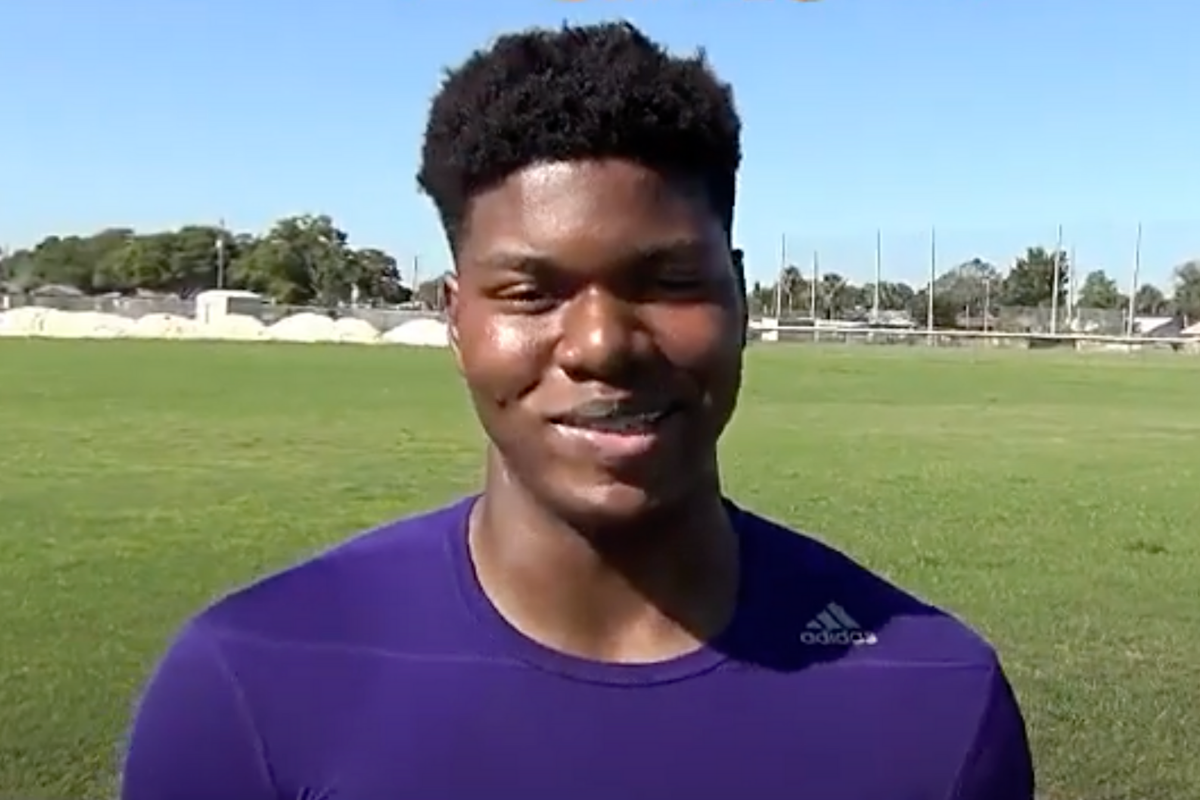 Screenshot from YouTube
Aaron Hester has looked fantastic at Fletcher High School in Neptune Beach, Florida.
The three-star prospect received interest from nearly two dozen college football programs, but it was clear where he had his heart set on from the beginning.
Hester is the son of former Florida State Seminoles player Ron Hester, who suited up as a linebacker at FSU and even reached the NFL with the Miami Dolphins.
Aaron will be following In his dad's footsteps as a legacy recruit and moving to Tallahassee after he graduates high school in 2022.
Aaron Hester Commits to Florida State
RELATED: Asante Samuel Jr. Ready to Follow in His Dad's NFL Footsteps
Weak-side defensive end Aaron Hester's offers came from both powerhouse conferences and mid-majors. Programs such as Cincinnati, Coastal Carolina, Connecticut, Dartmouth, East Carolina, Harvard, Iowa State, Maryland, Miami, Michigan, Mississippi State, Penn State, Rutgers, South Carolina, USF, Virginia Tech, Yale, and Wisconsin all tried to nab the high school standout.
The Michigan Wolverines and Penn State Nittany Lions were persuasive in their pursuits, but Hester never seemed serious about playing anywhere but FSU football.
Head coach Mike Norvell was directly involved in the process, and as a result, he has added a solid player to next year's recruiting class.
Among others, Hester joins five-star cornerback Travis Hunter and ATH Sam McCall in Florida State's 2022 class. The decommitment of four-star defensive end Nyjalik Kelly does hurt, but the 'Noles will move on without him.
WDE Aaron Hester Highlights
Aaron Hester is a powerful force on the line, and his athleticism will get him long looks in the starting lineup.
In addition to his work on defense, he's taken reps as a running back as well.
FSU football is gearing up for success over the next few seasons, and players like Aaron Hester are going to be vitally important to that goal.
If the three-star prospect could play even better than he is projected to, the NFL Draft may be a realistic outcome after his time with the Seminoles comes to a close.