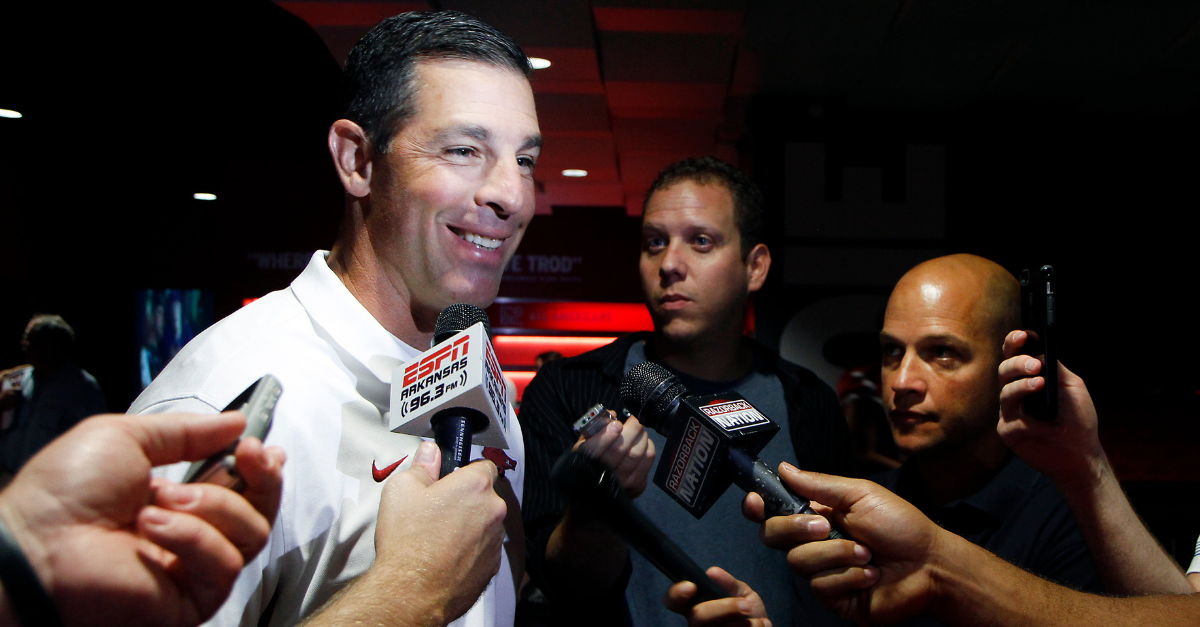 AP Photo/Samantha Baker
AP Photo/Samantha Baker
It took 12 days, but head coach Manny Diaz finally named his offensive coordinator; Dan Enos, the quarterbacks coach for Alabama. Enos looked to be in line to take over as offensive coordinator for the Alabama Crimson Tide or possibly at Georgia, but he decided Miami was the place for him.
Over the past almost two weeks, there were rumors of multiple people being reported as the hire as offensive coordinator, Enos never being one of them. But Diaz says he got the guy he wanted all along and was at the top of his list from the start. Why should Miami Hurricane fans be excited about him?
RELATED: 3 Things Miami's Offense Needs to Become a Contender Again
The first thing to recognize is the fact that this guy just picked Miami over Alabama and Georgia. He had the opportunity to run the offense for two of the biggest programs in the country, but he thought Diaz and the Hurricanes' program was a better opportunity for him. That speaks volumes.
But who is he?
Enos was most recently the quarterback's coach under Nick Saban last season, but before that was the offensive coordinator of the Arkansas Razorbacks for three seasons. He was let go from the position because of the firing of Bret Bielema and was not retained when Chad Morris took over as head coach of the program.
He also has experience as a head coach when he was with the Central Michigan Chippewas. He ran the program for five seasons and finished with a record of 26-36. He resigned as head coach following the 2014 season, then took the job as offensive coordinator with the Razorbacks.
A former Michigan State Spartans quarterback himself, Enos known for developing both the 'Bama quarterbacks, Jalen Hurts and Tua Tagovailoa. With poor quarterback play plaguing the 'Canes over the past two seasons, Enos has plenty to work on once he reaches Coral Gables. And there is hope he won't arrive alone.
With the Alabama QB coach being hired to run the Hurricanes' offense, there is hope that he will bring Jalen Hurts with him for his final season of college eligibility. The national championship quarterback is reportedly visiting the Miami football program this weekend after spending time at the University of Maryland with the Crimson Tide's former offensive coordinator, Mike Locksley.
But even if Hurts decides to go elsewhere, it looks like the remaining signal-callers on the roster are in good hands with the 'Canes new offensive coordinator. If he can develop N'Kosi Perry, Jarren Williams, and Cade Weldon into even just a shadow of Tua, the offense will be much improved from the past few seasons.