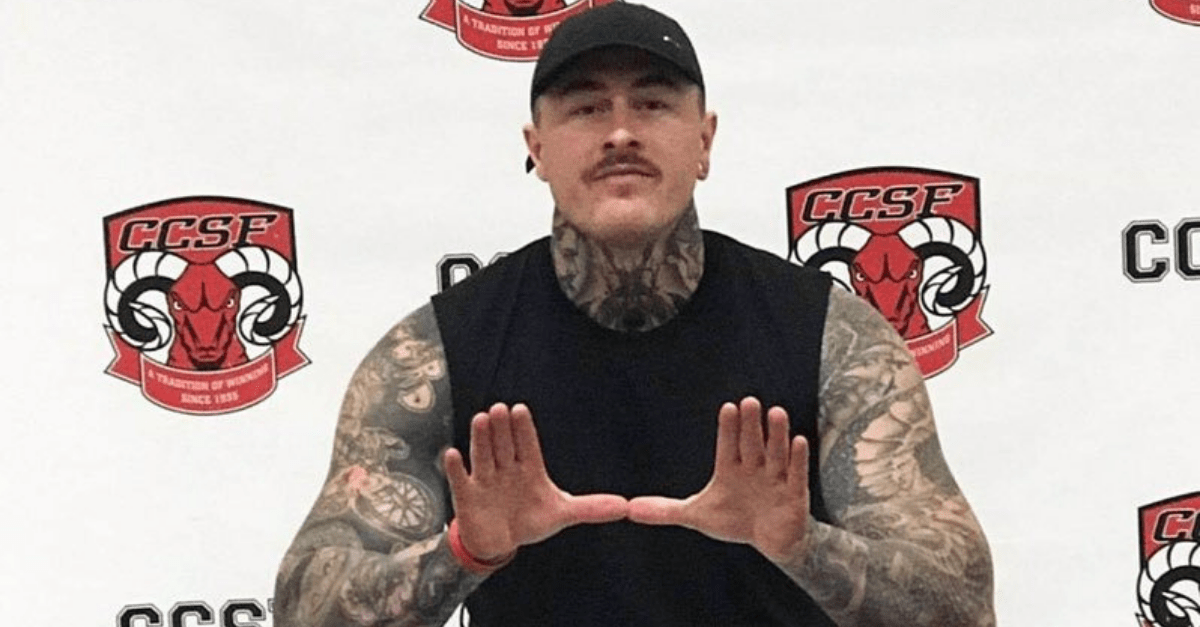 Twitter: LouisHedley1
Twitter: LouisHedley1
The 2019 National Signing Day of college football is here! Throughout the day on Feb. 6, college football's top recruits from around the country will make their commitments, sign a National Letter of Intent, and begin their journey at the college of their choice. There will be big flips, inspiring ceremonies, and even our first glimpse at the scariest punter of all time.
His name is Louis Hedley. At 6-foot-4 and 215 pounds, the Australian-born punter announced on Tuesday night that he will be joining head coach Manny Diaz and the Miami Hurricanes. Hedley isn't a gimmick either. The Aussie is the top-rated JUCO punter for the 2019 recruiting cycle, according to 247Sports, and he's already one highlight away from becoming your favorite special teams player in football history.
Hailing from Mandurah, Australia, the tattooed boot will join the Miami football program after spending the last year kicking for the City College of San Francisco, a junior college in California. The big Aussie sent 45 punts up last season, averaged 38.6 yards per kick, and landed eight of them inside the 20-yard line.
RELATED: Ranking Miami's Toughest Games of Their 2019 Football Schedule
In an article from the student newspaper at CCSF, Hedley explained how he learned the now-famous rugby-style kick ? which many punters in today's game utilize for the long roll it creates ? at Prokick Australia. There, he learned American football rules and earned the opportunity to come overseas and pursue offers to play at a Division-I school.
And no, Hedley is not a 43-year-old man. He's only in his mid-20s and worked as a scaffolder for several years in the Australian desert before taking up football and coming to America.
Not only can Hedley kick, but he's also one heck of an athlete. His highlight tape is super impressive, but he's also flashed athleticism more built for a skill position player. Twice last season, Hedley pulled the ball down and converted on fourth down. One run went for 22 yards, and the other was a 56-yard scramble where he looked more like a running back than punter.
With Miami ranking 117th in the country last season in net punting averaging just 34.5 yards per kick, the addition of Hedley gives them another weapon on the field. At the very least, The U now has the scariest special teams unit in the nation when their 6-foot-4 Australian punter trots onto the field in Coral Gables.