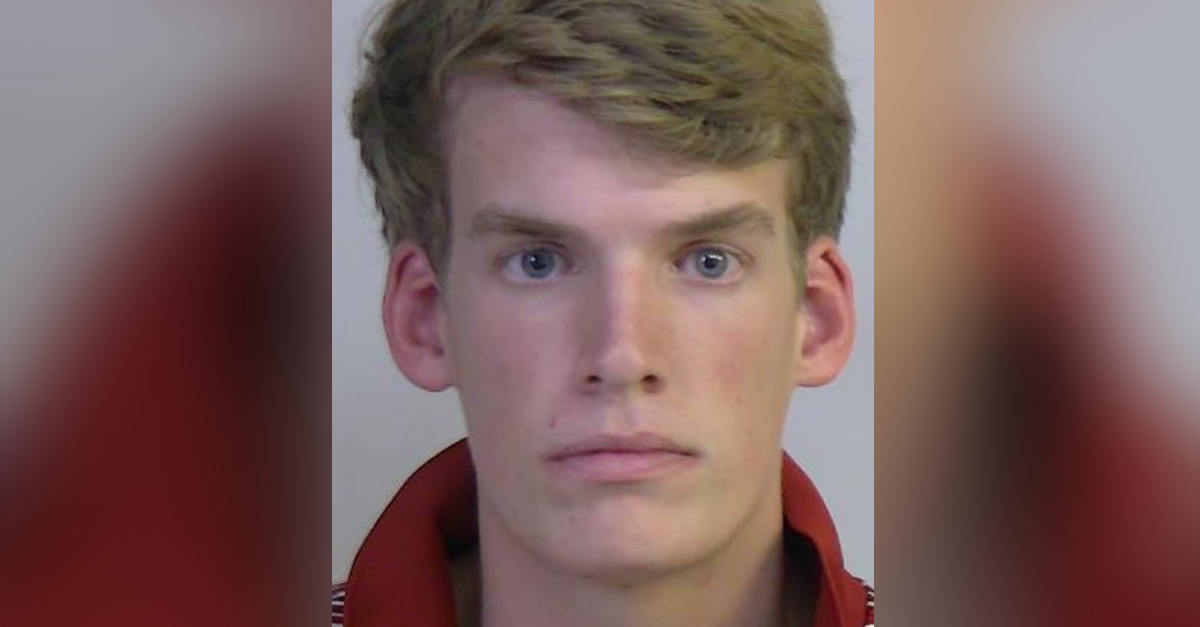 Tuscaloosa County Sheriff's Office
The LSU Tigers beating the University of Florida Gators went largely without incident on the field. Both teams combined for 70 points ? that obliterated Las Vegas' prediction of 55 total points ? in an offense shootout that earned LSU quarterback Joe Burrow his school-record fourth SEC Offensive Player of the Week award this season.
But off the field, things got scary in a hurry when a University of Alabama student called in a threat against LSU's Tiger Stadium while the game was being played.
According to The Tuscaloosa News, 19-year-old Connor Bruce Croll of Crozet, Virginia was booked into Tuscaloosa County Jail, where he's expected to face charges for allegedly phoning in the threat on Saturday night.
University of Alabama spokesman Chris Bryant released the following statement about the incident, via The Tuscaloosa News:
"We are aware of the arrest of a UA freshman over the weekend. Threats and pranks can have serious ramifications and necessitate an appropriate response. The university and UAPD are cooperating fully with the investigation, but we cannot provide any additional details on a pending matter.

"UA will follow its student conduct policies and procedures. The LSU community has always been gracious to us, and we regret these events."
The UA freshman is listed on the Tuscaloosa County Sheriff's Office website as a "fugitive from justice," but specific charges weren't available as of Tuesday morning. The exact nature of the threat to Baton Rouge was also not identified, but clearly, whatever Croll allegedly threatened to do was pretty serious.
The Tuscaloosa News pointed out that, according to Louisiana State Police, terroristic threats in Louisiana that "causes the public to be in sustained fear for their safety, causes the evacuation of a building, or other serious disruption to the general public" is subject to a fine up to $15,000 and potential imprisonment for up to 15 years.
There's no place for this, and sadly, this sounds another example of sports fandom gone horribly, horribly wrong. If Croll is charged and potentially faces punishment, we can only hope he learns how serious things like this are in today's society.
UPDATE: According to a police affidavit obtained by WBRZ in Baton Rouge, Croll's threat was actually a bomb threat on the game because "his friend was on the verge of losing a large bet" and wanted to stop the game.
This post was originally published October 15, 2019.