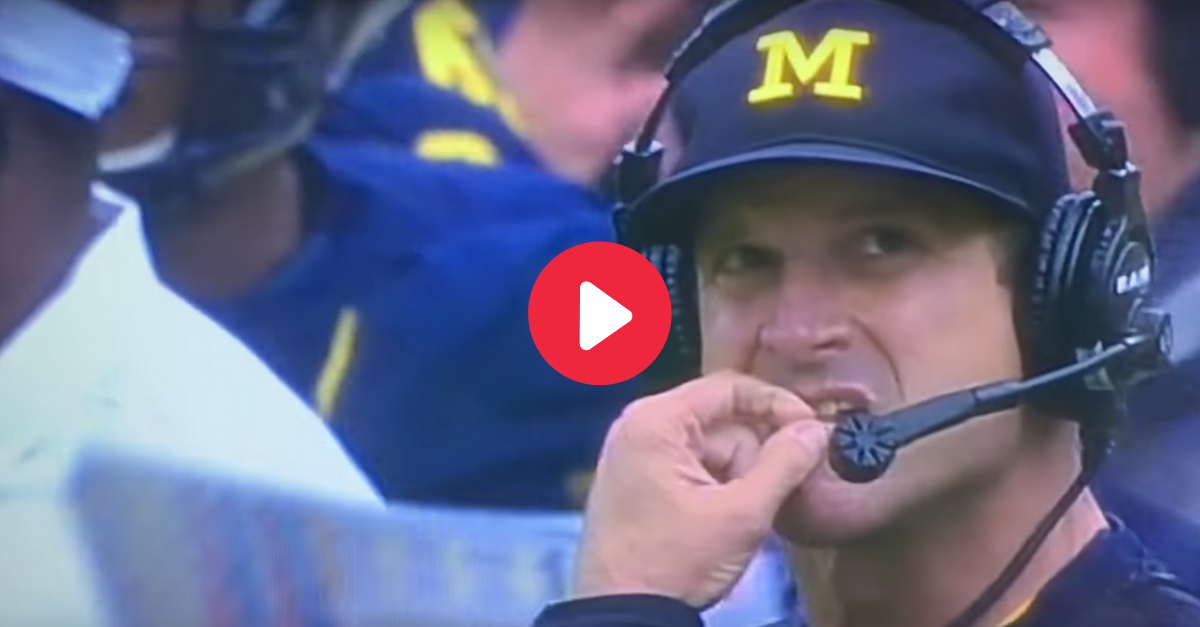 YouTube
There are plenty of reasons that people who don't root for Michigan hate coach Jim Harbaugh. They don't like his satellite camps or his attitude or the way he goes about recruiting. However, he's winning games and picked up another good win to the tune of 51-14 against UCF.
While that might have been an embarrassing game for the Knights, it turns out that Harbaugh embarrassed himself on live TV too.
RELATED: Michigan blocked two punts and two field goals in a single half
It seems that Harbaugh was digging for more than some points as he might have found some tasty nuggets to chew on.
And here's another look for you to make your own decision on whether he just ate a booger or not:
That looks like a classic scoop and score to me.
This article was originally published on September 10, 2016. We brought it back for obvious reasons.