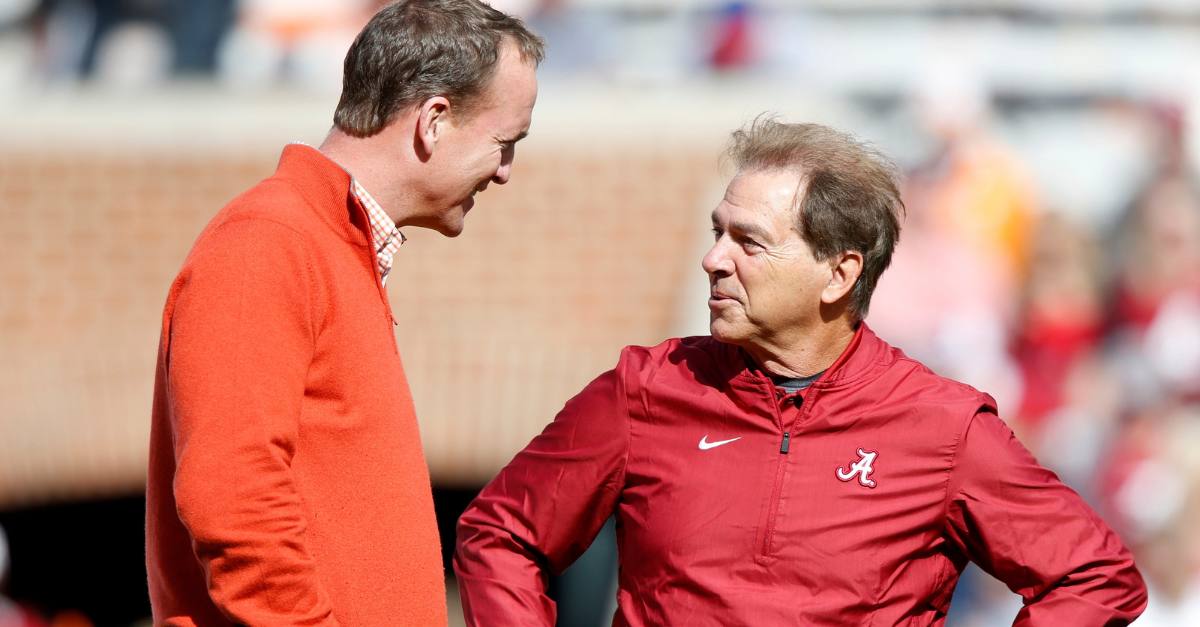 AP Photo/Wade Payne
AP Photo/Wade Payne
As one of the most highly anticipated and heated mid-term elections in recent memory takes place across the United States, millions are turning out in record numbers to cast their vote with the House of Representatives and U.S. Senate potentially swinging across party lines one way or the other.
But why bother with all that boring election talk that will dramatically impact the near future of our lives when there are more pressing elections that need to take place? With every key seat in college football's highest public court up for grabs, it's time to cast your ballot for some critical races in the 2018 College Football Elections.
Here are some ground rules before you cast your ballot and elect the future of college football as we know it.
1. No one can run for more than one seat/position at a time.

2. Every major conference will be represented on each ballot in some capacity.

3. THAT'S IT.
Governor of College Football
Job Description: The Governor will oversee all aspects of the game, gets priority seating in the College Football Playoff, and controls all bragging rights over conference mayors during his tenure.
Chamber of Quarterbacks
Job Description: The Chamber of Quarterbacks will allow two signal callers ultimate freedom to audible the play and get all the blame should any game be lost no matter the outcome.
House of Wide Receivers
Job Description: The House of Wide Receivers will catch all incoming grievances, should they be high or low, and celebrate all success accordingly within the Rules of the Game.
Minister of Defense
Job Description: The Minister of Defense shall always protect, defend and support the Rules of the Game by sacking any, and all, issues with a swift and just decision.
Offensive Treasurer
Job Description: The Offensive Treasurer is knowledgable in all offensive tactics and will, in all capacities, deliver the best play call to the game whenever called upon by the Governor.
Secretary of Defense
Job Description: The Mayor of the Defense understands the critical defensive strategy should opposing offensives attack, and the Mayor shall always blitz on second down to set up third-and-long situations.