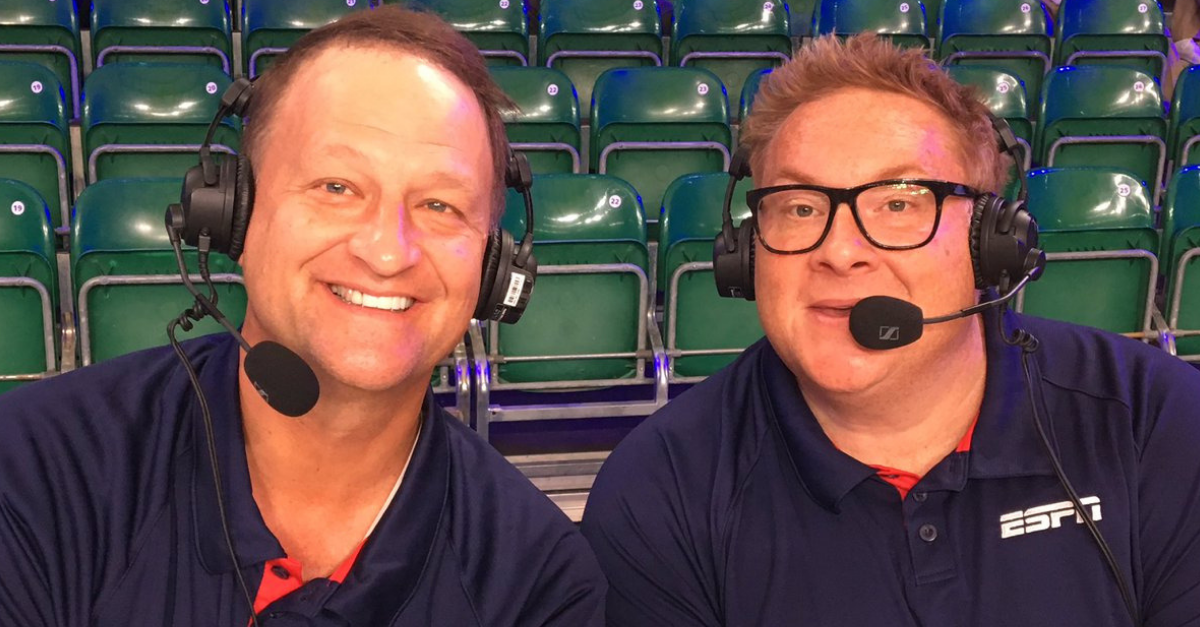 Twitter: @dandakich
If trying to pick head coaching vacancies in college football and college basketball is a heavyweight fight, then ESPN analyst Dan Dakich has been knocked down more times than he would ever want to count. Give the man some credit, however, because he keeps coming back to entertain and educate us all on the ever-changing coaching carousel.
Look, Dakich, a college basketball analyst for the Worldwide Leader in Sports, is a very solid on-air talent during the winter, but, man, he tweets so much. And in what seems like a few-hundred posts ago from just two weeks back, the 56-year-old sports guru claimed Purdue football coach Jeff Brohm would be leaving the Boilermakers to take the Louisville job. He also said the announcement would come on Monday, November 26.
Well, none of it happened. Brohm is staying at Purdue, and Dakich is just left with his sources.
If this were a one-time deal, Dakich would be excused because things can change. It happens quite often, actually. But this is not the first time Dakich has tweeted some sort of breaking news and it proved to be wrong.
RELATED: Alabama?s Explosive Offense Could Lose Its Leader to the Big Ten
Thanks to Jason Anderson, the program director for ESPN Louisville, we now have a running timeline of goodies from Dakich?s past predictions and claim.
In 2016, Dakich tweeted Western Michigan football coach would leave the program to be the head coach at Cincinnati. That didn?t happen.
Then, after Luke Fickell was hired by the Bearcats, Dakich tweeted Ohio State cornerbacks coach Kerry Coombs would be Cincy?s defensive coordinator. That didn?t happen, either.
The next year, when Tom Crean was fired by Indiana, Dakich, a Gary, Indiana native and former Hoosiers player, assistant coach, and interim head coach, claimed UCLA?s Steve Alford would be the next head basketball coach. Indiana hired Archie Miller.
The good news is Dakich is a pretty good sport and owned up to the Brohm and Fleck claims on Thursday.
Nobody is perfect, especially when it comes to prematurely announcing college coaching hires.
Just ask Dakich.