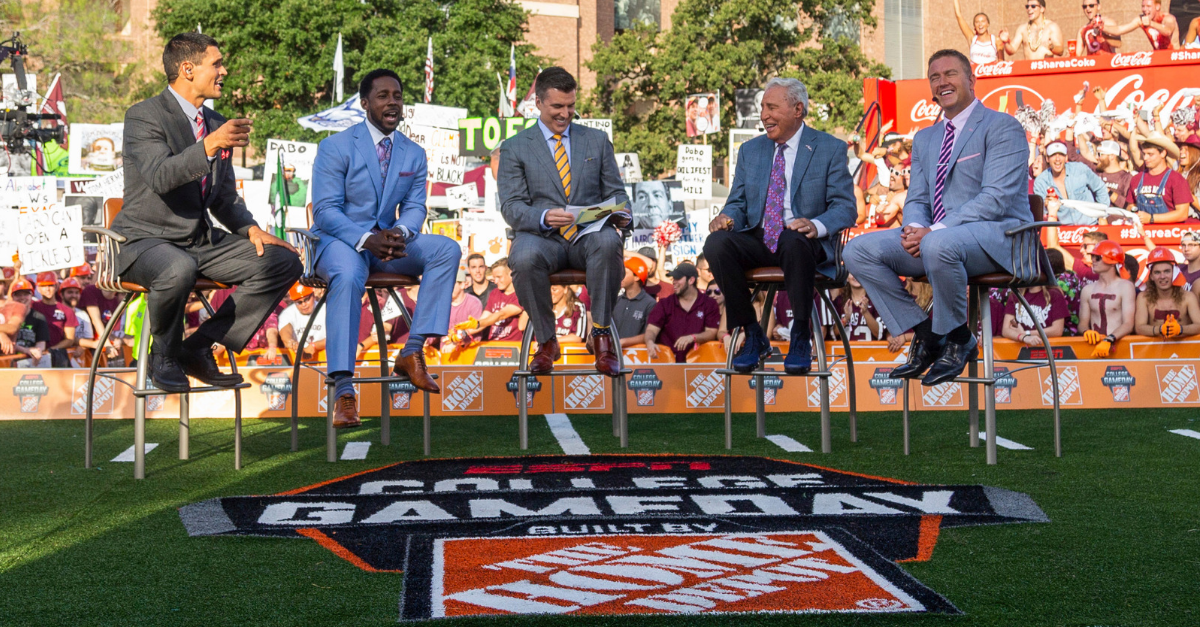 AP Photo/Sam Craft
Ladies and gentlemen, boys and girls, it?s that time of year again. Another highly anticipated college football season is just around the corner, and fans from across the country are gearing up for their epic tailgates and their favorite teams? high-profile showdowns. It also means ESPN releases its college football anthem for the upcoming season.
Last year, the WorldWide Leader in Sports chose the song ?Natural? by Imagine Dragons. The year before, it was ?Walk on Water? by 30 Seconds to Mars. They have also used ?Centuries? by Fall Out Boy, ?History? by Lauren Alaina and ?Collider? by X Ambassadors in the past.
If you like that kind of music, these songs are perfect right now. However, like clockwork, they get rather annoying very quickly.
So without further ado, the song you will hear from now until the end of the College Football Playoff National Championship Game ? likely featuring the ACC?s Clemson Tigers and the SEC?s Alabama Crimson Tide ? will be Judah & The Lion's new single "Let Go."
Everyone originally thought "Can't Stop Me Now" by The Score, an alternative rock and pop band from New York City was the song. Turns out, that preseason hype video was not actually the ABC/ESPN college football anthem.
RELATED: ESPN Reminds Employees to Not Talk Politics After Trump Attack
Get ready, football fans. The theme song "Let Go" by Judah & The Lion from this promo will be stuck in your head for months, much like the Imagine Dragons song did.
What is the ESPN College Football Song?
"Let Go" is the latest single by Judah & The Lion, an American alternative band from Nashville, Tennessee. They wrote the song with college football in mind and was released specifically for ESPN to use for the upcoming college football season.
The band is comprised of Judah Akers (vocals and guitar), Brian Macdonald (mandolin and vocals) and Nat Zuercher (banjo and vocals). They have a new album called Pep Talks that was released in May.
Whether you?re watching ESPN during the day or ABC on Saturday nights, this is the new, official theme song from now until the CFP national championship.
You better get used to it because NCAA football is back.
ESPN's college football hype video is just the start.