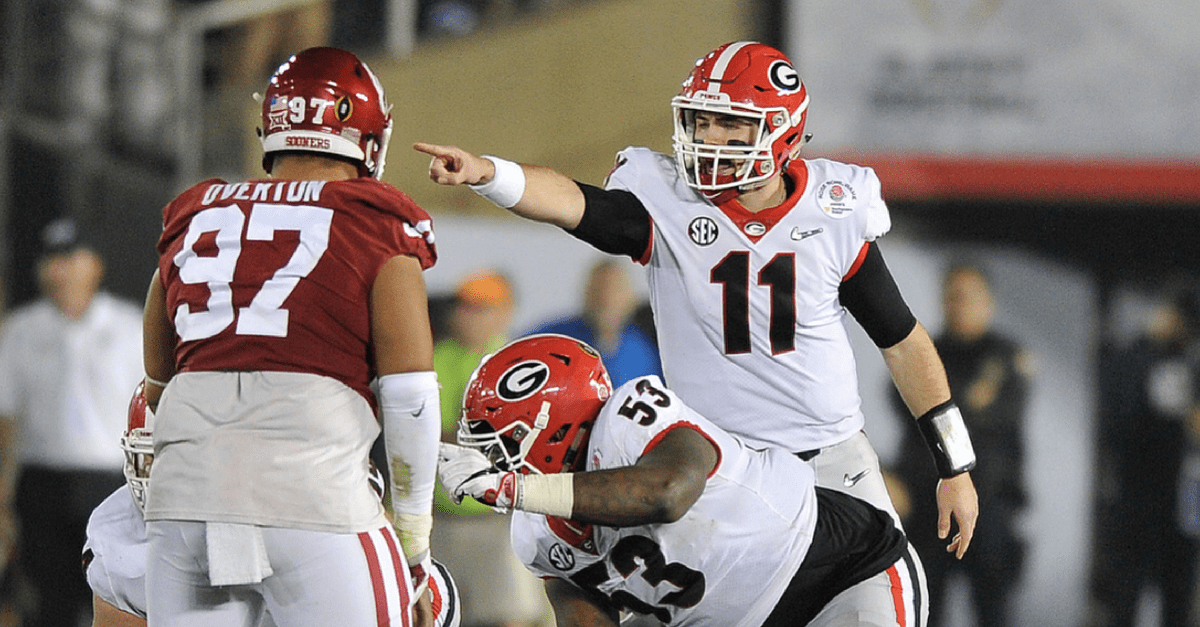 Instagram: @jake_fromm11
Georgia sophomore quarterback Jake Fromm has suffered yet another offseason injury. This time, the starting signal caller broke his left, non-throwing hand in a fluke lake accident.
First reported by UGASports.com and then confirmed by Bulldogs head coach Kirby Smart to ESPN, the injury, which happened on Monday at Lake Burton in northeast Georgia, is ?insignificant? and the small fracture in his left hand has not kept him from throwing.
Still, it?s another thing to add to the list of offseason injuries for Fromm.
In May, the 6-foot-2 quarterback went to the doctor to have a fishing lure hook removed from his leg.
There?s no doubt Fromm, a Warner Robins, GA native and Houston County High (GA) product, loves the lake, and these injuries might be just a coincidence, but the question remains:
What does this mean for Georgia?
At this stage, probably nothing. With Fromm not missing any time with the broken hand, this doesn?t really put any pressure on the Bulldogs to fill the void during summer workouts. But if for some reason it progressively gets worse, or another lake injury happens, Smart could look elsewhere, similarly to the Jacob Eason situation last year.
Fromm, who started 14 games and threw for 2,615 passing yards with 24 touchdowns and seven interceptions as a true freshman in 2017, helped lead Georgia to its first ever College Football Playoff before losing to SEC foe Alabama in the National Championship Game. He certainly has the resume to be the starting quarterback when the Bulldogs face Austin Peay to kickoff the season on September 1.
https://www.youtube.com/watch?v=MlC8_A6btc0
Yet, it is still not a guarantee.
Georgia also has true freshman and blue chip signal caller Justin Fields on campus and with a full spring under his belt.
Fields, one of the top freshmen to watch in the SEC this season, was regarded as one of the best prospects in the country and showed it while completing 18 of 33 passes for 207 yards with one touchdown, one interception, and the win in the G-Day Game in April.
Fromm finished 19-for-38 for 200 yards with one touchdown and two interceptions in the spring contest.
So what does this injury mean for Georgia? Probably nothing right now, but it likely means more for Fromm to stay out of harm's way or his starting spot could be in jeopardy.