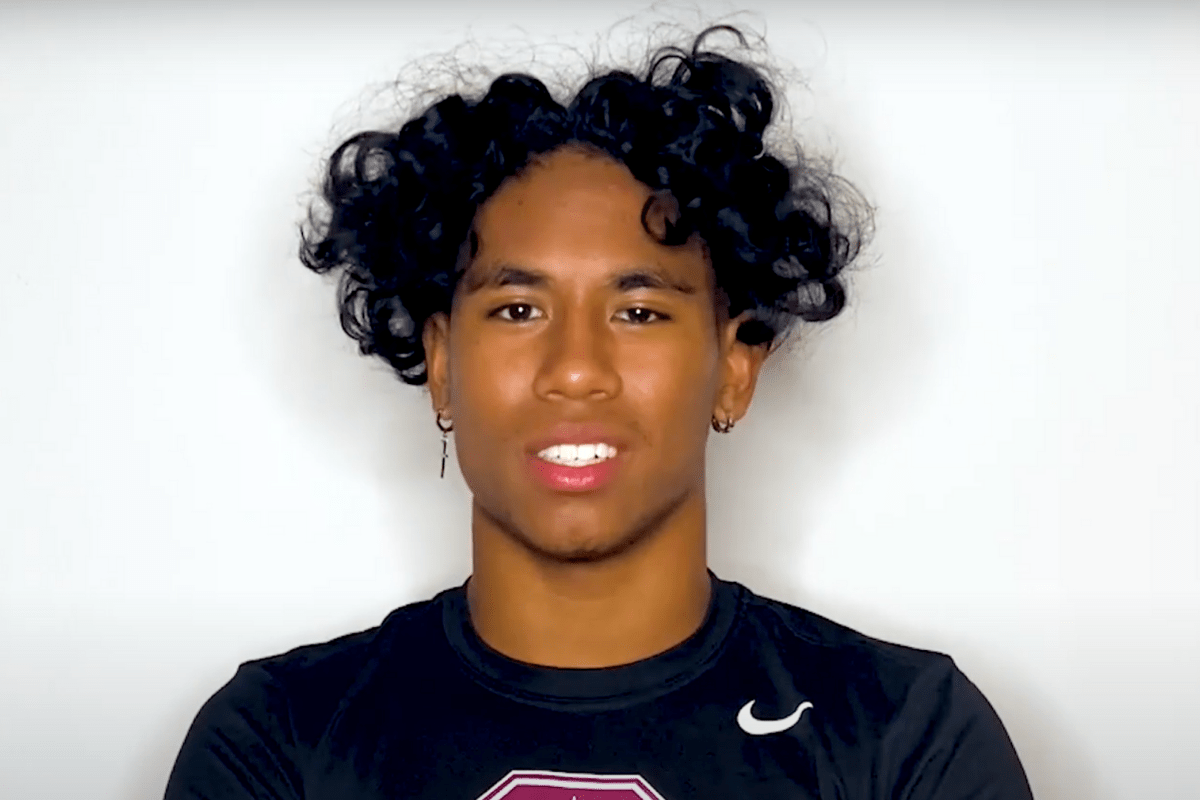 Screenshot from YouTube
Jimmy Wyrick Sr. shined at Minnesota and spent five seasons in the NFL with the Detroit Lions and Miami Dolphins.
His son is up next to carry on the family's football legacy.
Jimmy Wyrick, a three-star cornerback from South Oak Cliff High School in Dallas, Texas, was a major part of his team's 2019 playoff run.
His play caught the attention of Division I college football programs across the country, and the defensive back will be suiting up for Stanford in 2021.
Jimmy Wyrick Commits to Stanford
RELATED: 4-Star Linebacker Passes On Dad's Former School
In addition to the Cardinal, California, Duke, Georgia, Georgia Tech, Houston, Illinois State, Kansas, Minnesota, Missouri, Nebraska, Oklahoma State, SMU, Texas Tech, Utah, Utah State, and Vanderbilt sent scholarship offers to Wyrick. Arkansas also expressed interest.
Stanford football was the talk of the NCAA in the early 2010s, but hasn't reached those heights in the AP polls since.
The 2021 recruiting class the Cardinal put together isn't dominant by any means (seventh-best in the Pac-12), but there are some solid signees here, including Wyrick.
Jimmy Wyrick Highlights
Jimmy Wyrick possesses an incredible amount of athleticism. He hasn't quite reached his physical peak just yet, but his raw skills make him look like a "future first-team All-American."
He is a three-star prospect, according to both 247Sports and Rivals, and he has a high ceiling that he'll look to reach.
The defensive back zeroes on wide receivers and can follow the action with every step. Of course, Wyrick is not without flaws. At just 160 pounds, he is going to need to bulk up to produce at the Power 5 level. With that in mind, he has plenty of time to build more muscle over his next few seasons at Stanford.
Jimmy Wyrick has a wonderful pedigree and will get every chance to perform with the Cardinal. He may not start right away, but his time will come, and the rest of the Pac-12 should be taking notes.