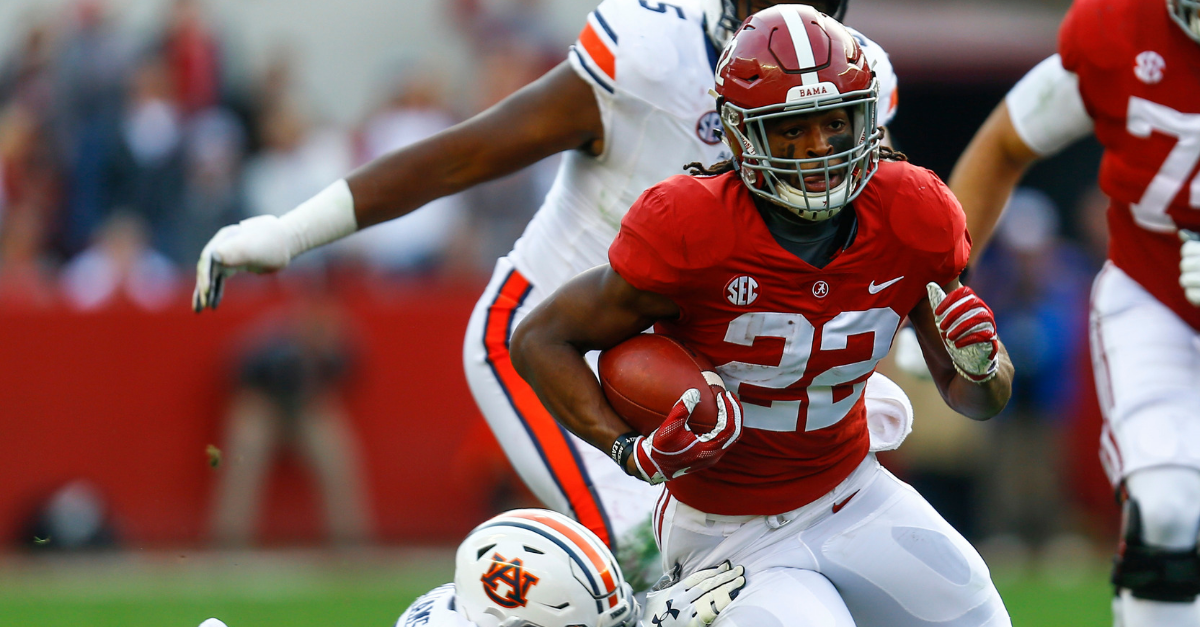 AP Photo/Butch Dill
When the first game of the season is over, the Alabama Crimson Tide will likely have handed the Duke Blue Devils a nice whooping and will walk out of Atlanta?s Mercedes-Benz Stadium a few million dollars richer. If it doesn?t happen, well, something is seriously wrong and string of suspensions could have played a factor.
After missing a team function during fall camp, head coach Nick Saban decided to suspend running backs Najee Harris and Brian Robinson Jr., wide receiver DeVonta Smith and outside linebacker Terrell Lewis for the first half of the season-opener on Saturday night.
That mean?s Bama?s top two running backs on the depth chart, a nice receiving option, and one of its top pass rushers, who was coming back from a knee injury last year, will be absent when the season starts. The story was first reported by Joseph Goodman of AL.com.
By no means is this ideal. A team eyeing perfection and another College Football Playoff berth shouldn?t have suspensions like this. However, it?s far from the end of the world.
Alabama football is still favored to win by five touchdowns. Yes, five. The Tide still have quarterback Tua Tagovailoa and star wide receivers Jerry Jeudy and Henry Ruggs on offense. They still have defensive end Raekwon Davis and cornerback Patrick Surtain on defense.
The five-star talent in Tuscaloosa is absurd. This team should have no problem against Duke down in Georgia and maybe the entire SEC this season. Saban just wanted to send a message to his Alabama players, and he did so loud and clear.
Without Harris and Robinson, and with the injury to Trey Sanders, Alabama might look to true freshman Keilan Robinson at running back after kickoff. Redshirt freshman Jerome Ford and redshirt sophomore Chadarius Townsend are also options in the first half.
The Duke game is not an issue. If this were, let?s say, Clemson, this would be a much bigger deal. It?s just never fun for the coaches, players or fans to see this happen.