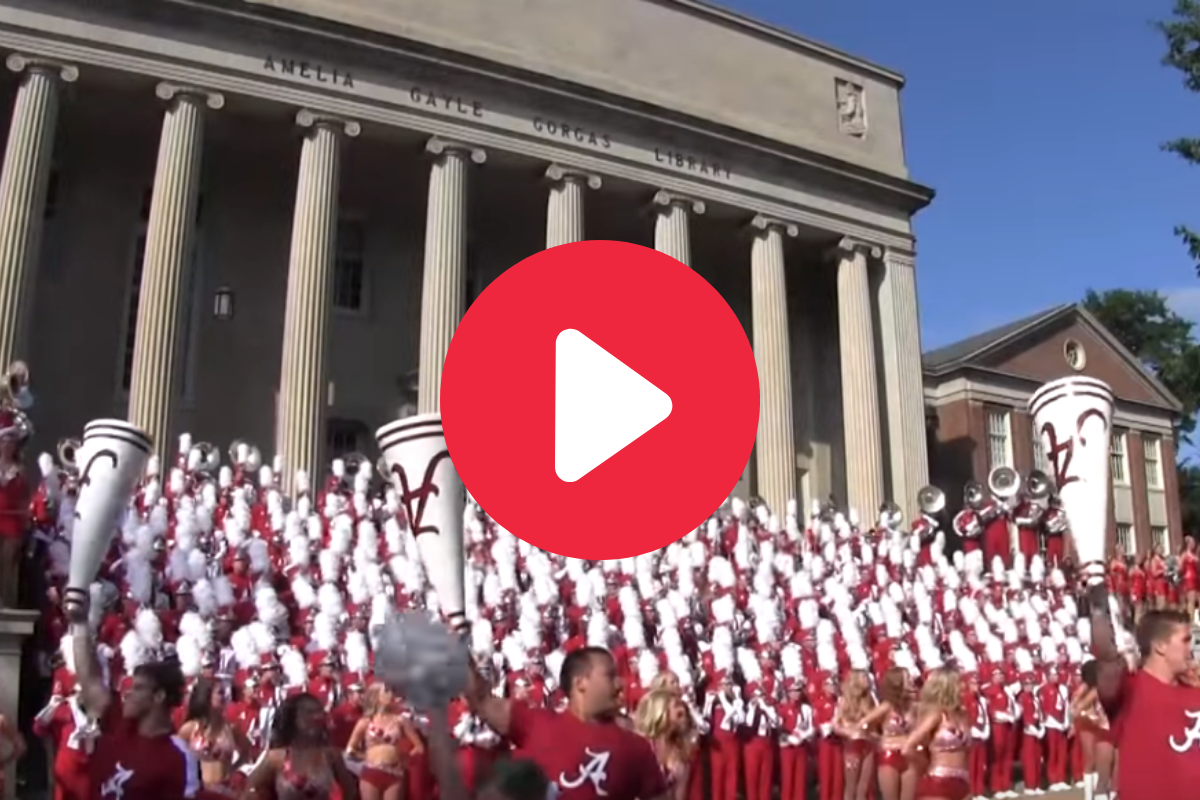 Screenshot from YouTube
Forbes annually ranks the world's most valuable sport franchises. Teams from the NBA, NFL, MLB along with European soccer teams top the list with values of several billion dollars. College marching bands don't cost nearly as much, but the University of Alabama knows exactly how much theirs is worth: a million dollars.
A price tag of seven figures brings high expectations with it, and the Million Dollar Band delivers. The air of game days is filled with the music of Alabama's finest. It all starts with a tradition known as the "Elephant Stomp."
Alabama's Elephant Stomp
RELATED: 7 Alabama Game-Day Traditions Every Crimson Tide Fan Should Know
Every college football Saturday down in Tuscaloosa begins on the steps of the Gorgas Library.
The MDB, along with the dancers, twirlers, cheerleaders, Big Al and the rest of the gang, gives Alabama football fans a fresh boost before making their way into Bryant-Denny Stadium. The music usually includes the Alabama Crimson Tide fight song "Yea Alabama", "Rammer Jammer", show tunes and even a glimpse of the halftime show.
The pregame pep rally started sometime in the mid 1990s, according to Director of Bands Dr. Ken Ozzello. The whole show only lasts about 10 minutes, but that's plenty of time to have 'Bama fans screaming "Roll Tide!" on their way into the football game. It's a great event for alumnus to bring their kids to after experiencing it as a student. It's a great way to rile up the Alabama spirit. It's a great way to let opponents know they have no shot.
The tradition started long before Nick Saban was winning national championships in Tuscaloosa and it will continue long after. No matter the opponent, whether it be Auburn, Georgia, Clemson, Arkansas, LSU, Miami or Ohio State, the University of Alabama Million Dollar Band will be elephant stomping an hour before kickoff.
Related Videos