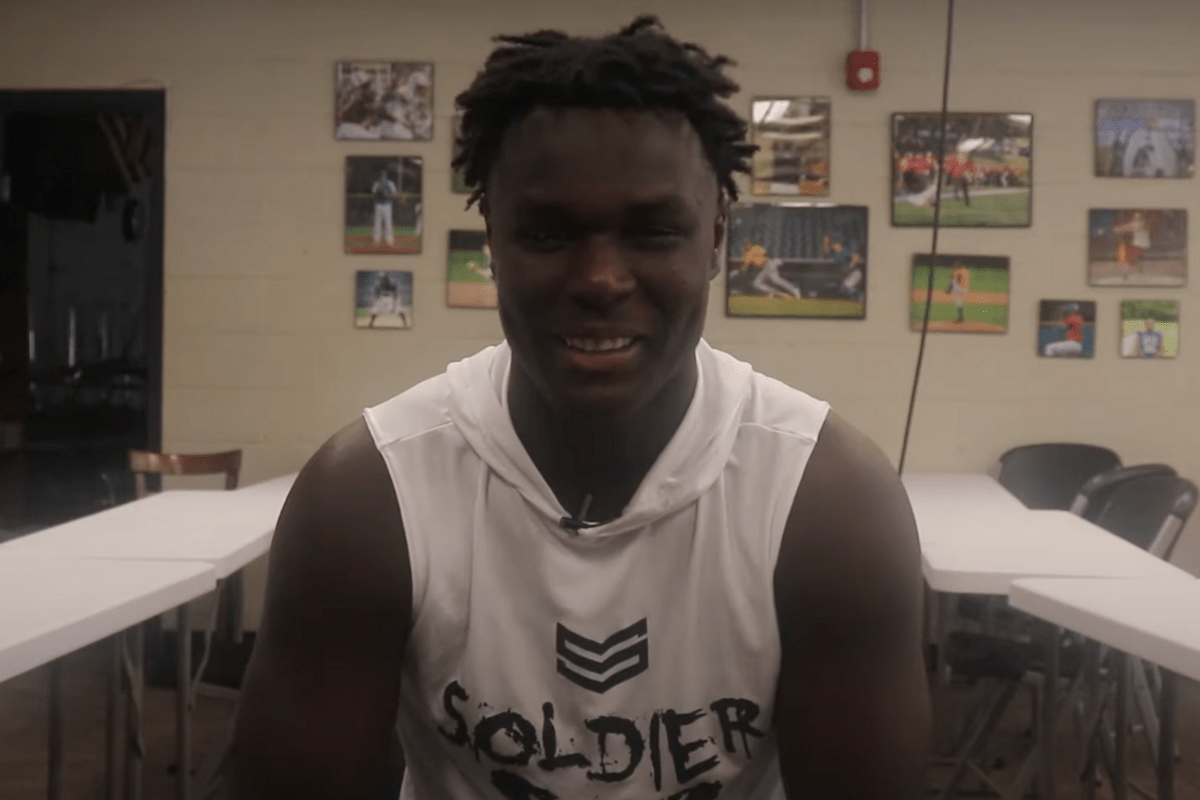 Screenshot from YouTube
If the Alabama Crimson Tide wanted to, they could rest and be comfortable with their dynasty. Under head coach Nick Saban, the elite SEC program has won six national championships, including a drubbing of Ohio State in January 2021.
An indictment of a great team is one that is never content with stagnation and always focuses on getting better, and that's what Bama's recruiting classes have done.
One of team's 2021 signees is inside linebacker Deontae Lawson, and he will undoubtedly make an impact in Tuscaloosa.
Lawson attended Mobile Christian School and is the third-best ILB in the country. His high school success is well-documented, and he is ready for the next stage of his career.
Deontae Lawson Commits to Alabama 
RELATED: How Alabama Flipped LSU's Top-50 Recruit at the Last Second
Before committing to Alabama way back in 2019, Lawson heard from schools like Auburn, Florida State, Georgia, Georgia Tech, Kansas, Kentucky, LSU, Memphis, Mississippi State, Nebraska, Ole Miss, Oregon, Tennessee, Texas A&M, and Vanderbilt. His commitment was never really in doubt, but he affirmed it on National Signing Day in December 2020.
Along with fellow linebacker Kendrick Blackshire, the Crimson Tide have decided to shore up their defense in this class, and this prioritization has paid off.
It's hard to find even the tiniest of cracks in this team's foundation because they are always being repaired.
Deontae Lawson Highlights 
Deontae Lawson is an aggressive tackler with off-the-charts athleticism. He follows the action and strikes without much of a fight from blockers.
The Leopards used him as a running back as well and Lawson responded with nine total touchdowns to go along with 101 tackles. His versatility is a notable strength.
Scouting experts believe that Lawson is a shoo-in for the NFL Draft when he is eligible, so assuming he remains healthy, he will be a name to look out for in the early rounds.
Alabama football has become a staple of the College Football Playoff. Players like Deontae Lawson will hope to be a part of the next championship-winning team.