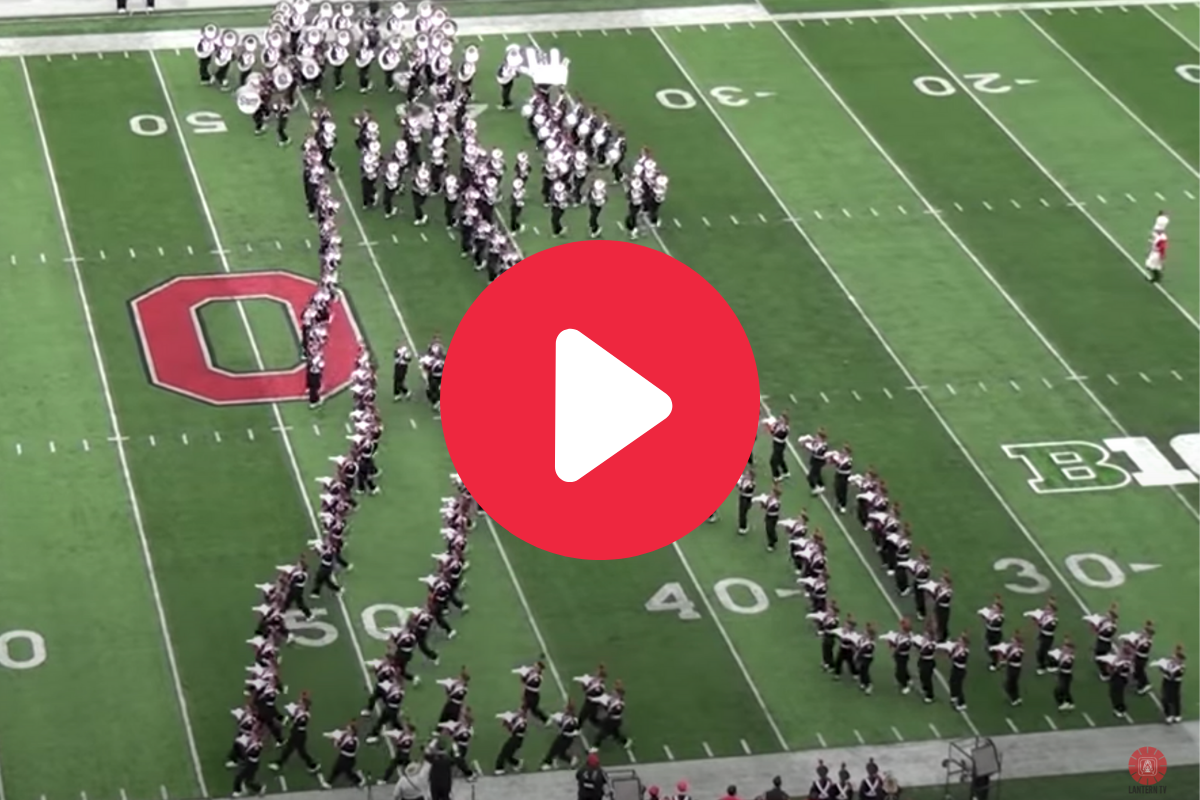 Screenshot from YouTube
The Ohio State Buckeyes are consistently one of the top dogs in college football, but there is one area in which the program is truly unbeaten.
The Ohio State marching band has earned the title of "The Best Damn Band in the Land" and after watching its performance during halftime against Iowa in 2013, it's easy to see why.
The band's rendition of "Moonwalk" by Michael Jackson is truly a sight to behold, and honestly might be more entertaining than watching the Buckeyes football team play.
Ohio State Marching Band Moonwalks in Michael Jackson Tribute
RELATED: Ohio State?s Band Breaks Out ?Floss? Dance During Halftime Show
Whoever coordinated this performance absolutely deserves a massive pay raise.
The themed halftime show, which was a tribute to the King of Pop, saw band members form into an outline of Jackson's body, even including a white glove. The band's marchers then began to recreate his renowned moonwalking while absolutely nailing parts of various Michael Jackson songs, including "Man in the Mirror," "Thriller," "Billie Jean," and "The Way You Make Me Feel."
Ohio State University's Marching Band's incredible performance is worth the price of entry to Ohio Stadium, as while the Buckeyes collect wins, "TBDBITL" is putting on unheard of displays during halftime.
Fans in attendance at the Iowa game were treated to much more than the usual "Script Ohio" that's heard at most Ohio State football games.
OSU's band consistently blows every other college football band out of the water, and the hard work that goes into choreographing each and every step made by the band members is clear as day.
Just take a look at their amazing video game themed performance put on during a 2012 clash against Nebraska.
While the NFL often chases high profile artists for its Super Bowl halftime show, they should consider linking up with the Ohio State band, because the performances they put on are truly breathtaking.