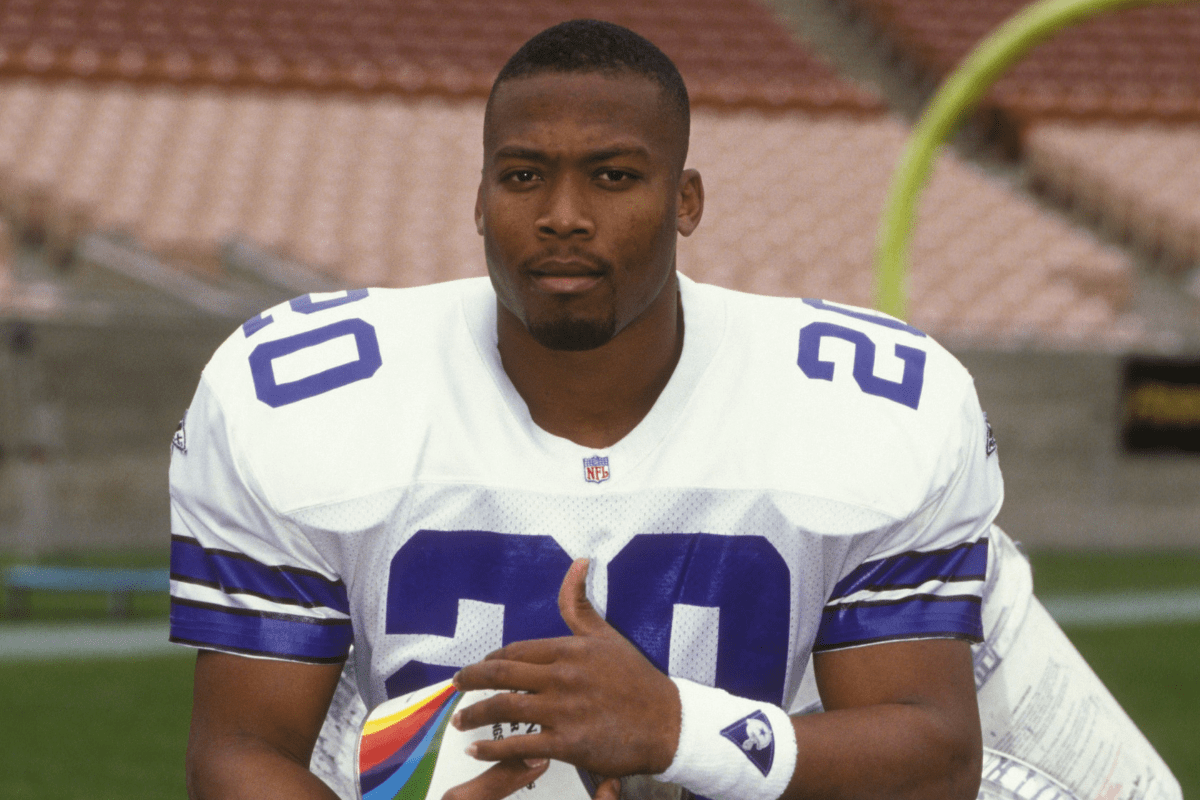 Photo by Mitchell Layton/Getty Images
Fans in Tuscaloosa and Dallas likely remember Sherman Williams AKA the Crimson Cowboy. The Mobile, Alabama native starred at Blount High School at running back before playing for head coach Gene Stallings and the Alabama Crimson Tide in the 1990s.
Williams was part of the 1992 national championship team and rushed for the first touchdown against Miami in the 1993 Sugar Bowl (yes, the same game that featured George Teague's "The Strip"). In his senior season in 1994, the 5-foot-8 back rushed for more than 1,300 yards and was named an All-SEC and Second-Team All-American player.
While the former Alabama player saw brief success in the NFL, he never got to showcase his true abilities like he did while playing college football.
Williams went to prison for more than a decade, and now the 48-year-old appears to have has life back on track.
Sherman Williams NFL Career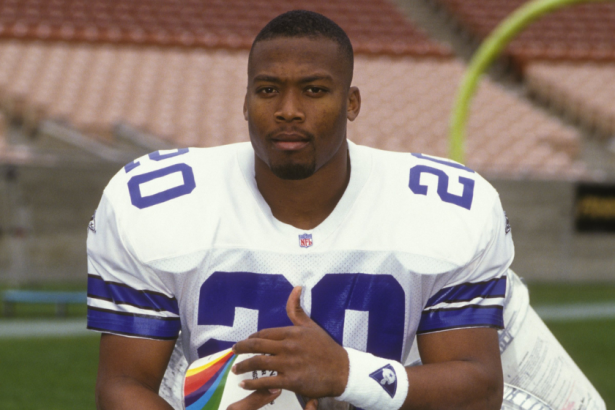 The Dallas Cowboys, who dominated the 1990s, drafted Williams in the second round of the 1995 NFL Draft.
He served as a backup to players like the great Emmitt Smith and spent four full seasons in Dallas. Williams' best season came in 1997, when he rushed for 468 yards and two touchdowns.
Williams can always say he owns a Super Bowl ring after helping the Cowboys beat the Pittsburgh Steelers in Super Bowl XXX.
The running back spent the 1999 season with the Mobile Admirals in the Regional Football League (which lasted only a couple seasons) and won the league's MVP.
After spending nearly 10 years behind the offensive line, he spent even more time behind bars.
Sherman Williams Spent 14 Years in Prison
RELATED: Blake Sims Made Alabama Fans Proud, But Where is He Now?
In 2000, Sherman Williams was sentenced to 15 years and eight months in prison for charges of conspiracy to distribute marijuana and passing counterfeit currency. More than 1,000 pounds of weed was seized.
Just like that, Williams went from spending his weekends at Cowboys Stadium to spending every day in the Forrest City Federal Correctional Complex in Arkansas.
During his stint behind bars, Williams told The Tuscaloosa News that he became a better person.
"At one point, my whole life was centered on football, and becoming a successful athlete. As I pursued this home and dream, I had to make many decisions along the way," he told The Tuscaloosa News in 2012. "Unfortunately, I didn't always get it right. In fact, the wrong decisions I made are why I am where I am right now; at the mercy of God while praying for forgiveness of my transgressions. Today, I can honestly say that I am in a much better place in life than I was when I was that Alabama and NFL star. Thanks to the teaching of Christ, I do feel that my future is much brighter than my past.?
Alabama fans will be proud to know that he always kept his Crimson Tide fandom. He watched 'Bama as often as possible and even made sure to tune in for Alabama's national championships over Texas and LSU in 2009 and 2011.
He and former Alabama teammate David Palmer both started a nonprofit organization called the Palmer-Williams Group. Its goal is to provide help for disadvantaged youth.
Sherman Williams Now
Sherman Williams was released from prison in 2014.
One of his goals after his sentence was to return to school at Alabama and graduate. He needed 26 hours in classes when he originally headed to the NFL. He began online classes in 2017.
In 2018, he finished up and walked across the stage. That's quite the full-circle story: University of Alabama football star to NFL running back to federal prison to Alabama graduate.
Now, Williams spends his time as the president and founder of the Palmer-Williams Group. Its mission is to help disadvantaged youth in all aspects of life.
He wrote a book about his life journey, which is titled "Crimson Cowboy: The rise and fall of a three-time champion." According to his Instagram, he spends much of his time doing book signings and public speaking events.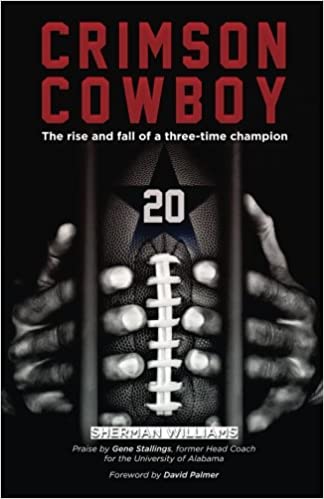 Sherman's story is truly one of ups and downs. The football player won a state championship in high school, a national title game in college and a Super Bowl in the pros before spending 14 years in prison.
Now, Sherman Williams uses his time to impact people in positive ways.
Related Videos