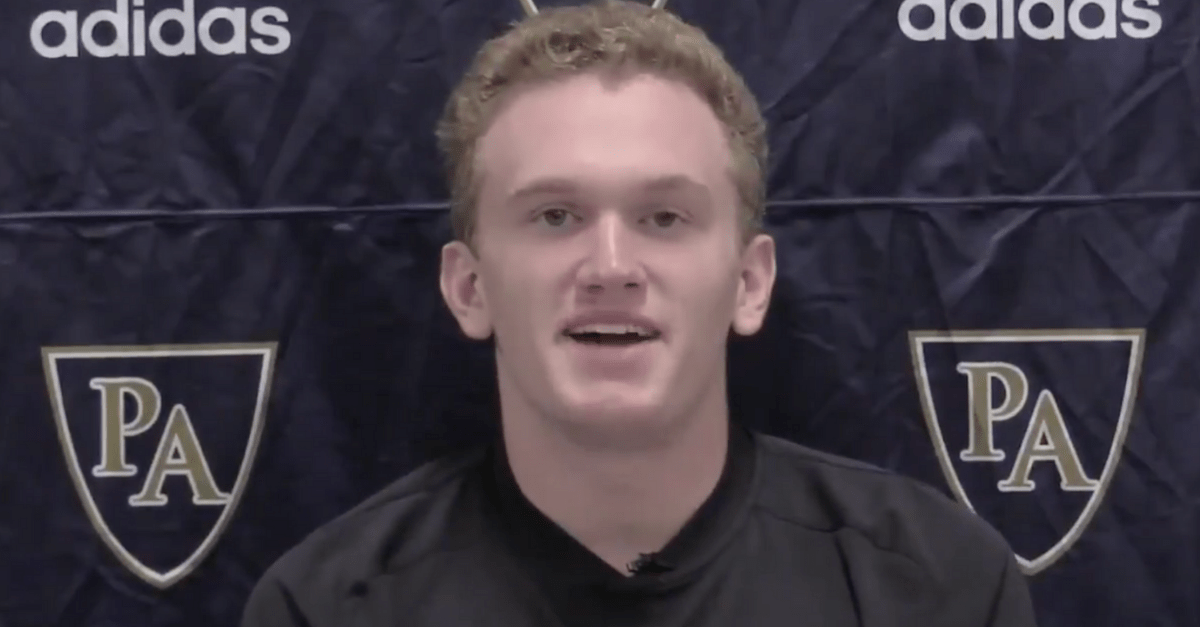 Twitter: @HudsonHenry84
Twitter: @HudsonHenry84
Say what you want about scheduling and the teams they play, but when it comes to recruiting, no league in college football holds a candle to the Southeastern Conference. Of the 14 SEC schools, 11 of them have a top 25 recruiting class for the 2019 season, according to 247Sports.
The conference pulls the nation's top recruits from across the country, but it's homegrown players from the South that really fuel the fire. Naturally, when Pulaski Academy tight end Hudson Henry, the nation's No. 1 recruit at his position by both 247Sports and Rivals, made his college decision, it was going to be in the SEC. However, with offers from Alabama, Auburn, Florida, LSU, Ole Miss, Tennessee and Texas A&M, Henry decided that home is where he belonged and passed on them all.
The 6-foot-5 and 230 pound tight end declined offers on all of the conference's heavyweights to stay in his home state and join his older brother Hayden Henry, a sophomore linebacker for coach Chad Morris and the Arkansas Razorbacks.
Henry announced his decision Thursday morning on Twitter.
RELATED: The Top WR Recruit in 2019 is Back on the Market After Decommitment
The kid from Little Rock, Arkansas spurned the SEC's biggest schools, as well as offers from Clemson, Penn State, Stanford and Wisconsin, to add a huge recruit to the Razorbacks program that can definitely use his help.
Henry was named first-team All-State in Arkansas by USA Today in 2017 after catching 72 passes for 984 yards and 10 touchdowns. His Pulaski Academy Bruins went 14-0 and took home their fourth-straight 5A Arkansas State Championship title last season.
The consensus top-100 prospect becomes the seventh four-star recruit to commit to the University of Arkansas for the 2019 season, bringing Chad Morris' recruiting class up to 19th in the country. Henry will join wide receivers Treylon Burks, Trey Knox and Shamar Nash, as well as defensive lineman Dante Walker, Collin Clay and Mataio Soli in Fayetteville next year.
He also happens to be the third Henry brother to play college football at Arkansas. The oldest brother is Hunter Henry was an Arkansas All-American and Mackey Award winner during his college days, who now plays tight end for the Los Angeles Chargers in the NFL.
Chad Morris and the Hogs' coaching staff clearly have a plan for their first recruiting class next season: recruit pass catchers and pass rushers.
They couldn't have scored a bigger recruit at the tight end position either, and they're making their mark keeping five the state's top 10 biggest recruits close to home.