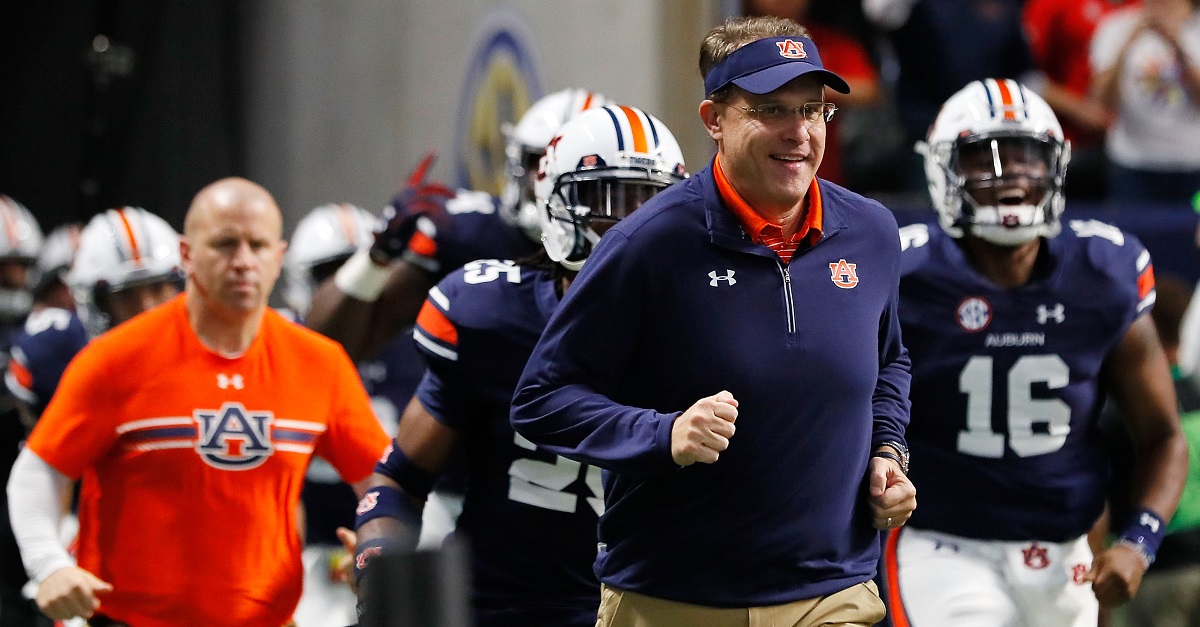 Kevin C. Cox/Getty Images
Kevin C. Cox/Getty Images
It's not a good day for Gus Malzahn, or a good season for that matter. ESPN sideline reporter and former Auburn player Cole Cubelic dropped a bombshell on his listeners on his Birmingham sports talk show on October 18 when he suggested that if Auburn doesn?t defeat Ole Miss Saturday, head coach Gus Malzahn could be OUT.
Around the 10-minute mark of this audio recording, Cubelic starts talking about Malzahn?s future with Auburn and says that although he thought a few days ago that Malzahn would survive regardless of what happens the rest of the way, he is not so sure now.
?If Gus Malzahn drops this game, then all bets are off, I believe it becomes a very, very real possibility that he will be replaced if he loses this game.?
Related: Auburn Won't Make This Switch Despite His Terrible Game Against Tennessee
It even sounds like Cubelic is suggesting that he may be fired in the middle of the season, like former Auburn head coach Terry Bowden years ago.
Cubelic has been highly critical of Malzahn and this Auburn offense for awhile, so it shouldn?t come as a shocker to most Auburn fans about his feelings on the subject. This is the first time, though, he's come right out and said that Malzahn could be let go.
Should Malzahn be replaced?
He is one of the few coaches that has wins against Nick Saban (2) and he did knock off Saban and Kirby Smart?s Georgia Bulldogs back-to-back last year. Those landmark games prove that when he's on, he's on. But he isn't always on…
He followed up those victories with a blowout loss in the SEC Championship Game the following week and lost to Central Florida in the Peach Bowl. The inconsistency of Malzahn is why many Auburn fans are ready for him to go. Over the years, there have been Auburn fans who have tried to start GoFundMe accounts to raise money just to buyout Malzahn?s contract.
If Cubelic is right, Auburn fans won?t have to raise any money.
It sounds as if Malzahn doesn't make any changes, he is going to be pink-slipped sooner than later. We shall see if Cole Cubelic's prediction comes true if Auburn loses tomorrow.